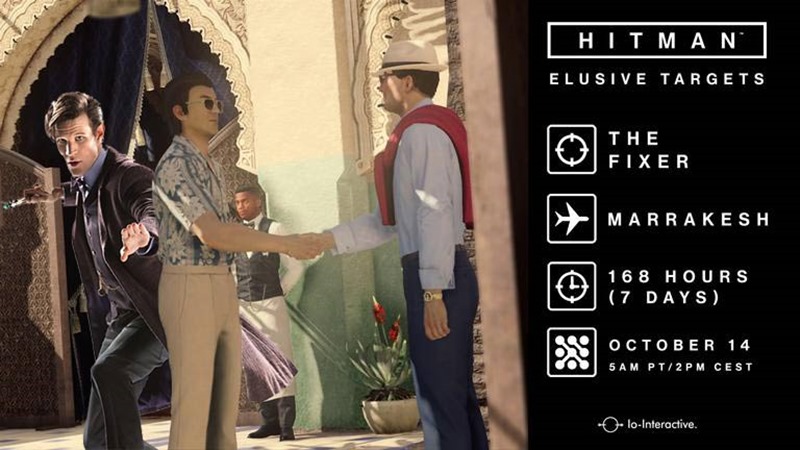 Five episodes down, one to go. And a whole lot more Elusive Targets to stalk as well. Hitman has been my game of the year so far, blending strategy, stealth and a thousand ways to die into one glorious package of death and espionage. Hitman has also been a perfect example of episodic gaming done right, as developer IO Interactive have trickled in updates and new targets on an almost weekly basis for the return of Agent 47.
Elusive targets have been a particularly fantastic challenge, marks that require players to take everything they've learnt thus far in Hitman and apply it fluidly to the situation at hand. This weeks marks the eleventh such target, as players will head to Marrakesh to deal with a man known only as "the Fixer". Here's the brief from IO:
Get ready for the 11th Elusive Target!

At 14:00 CEST / 05:00 PDT on Friday 14th October, we'll update the Elusive Target tile on the Featured Hub in-game and the contract will be live. The Fixer will be in Marrakesh for 7 days (168 hours) and there won't be any second chances. Pay close attention to all the objectives and remember that an Elusive Target cannot be restarted once any targets have been eliminated or any objectives have been completed.
Right, let's talk strategy then. By now you've unlocked a host of outfits inside the Marrakesh map, with the Elite soldier disguise being particularly decent for bypassing a lot of the security in Hitman. Judging by the image above, it looks like the Fixer will be hanging out around the Shisha lounge. Remember, there are two ways to get inside the exclusive venue. Either by sneaking in through the backdoor and picking the lock when nobody is looking:
Or by getting your hands on an actual membership card. Which can be found on the far side of the market by scaling this wall: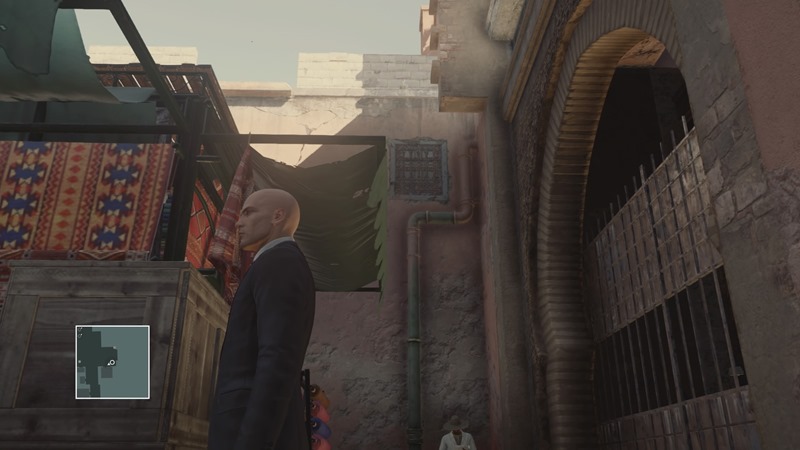 And working your way around to this table where the pass can be found:
Unless the Fixer moves out of the Shisha Bar at a regular interval, you're probably not going to get a decent chance to snipe him, one of my favourite methods of dispatching someone in Hitman. Marrakesh is just too crowded and there are too many rooftops in the way if he is hanging out around there. Still, it's worth a reconnaissance I reckon.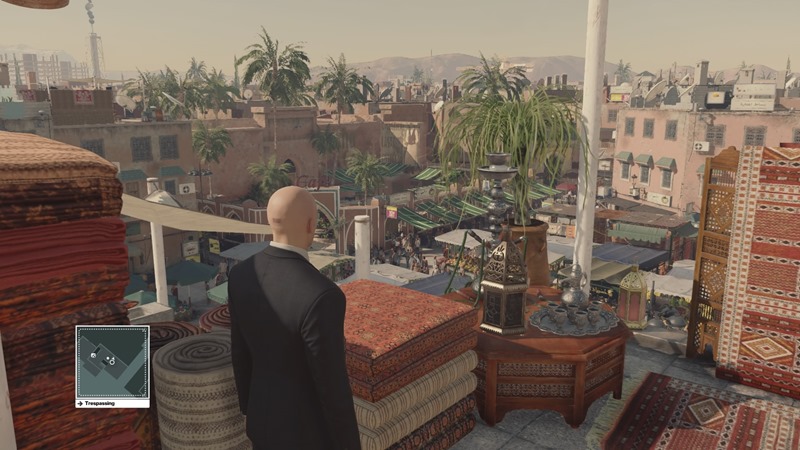 The Shisha bar itself is another story however. If the Fixer enjoys a bit of huff and puff on the bubbly, you should be able to drop some poison in there to dispose of him with. Or you can add some emetic poison, wait for him to retire to the bathroom and drown him in his own sick.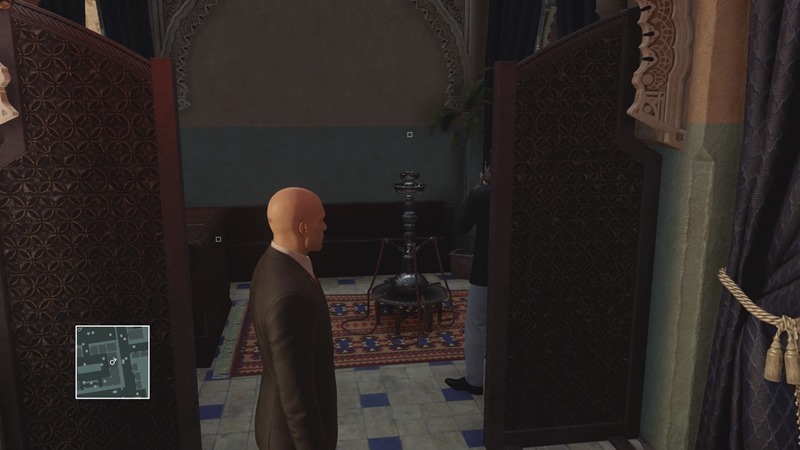 All of this is of course just idle musing. I've got no idea where the Fixer will really be, but think of this as just a small taste of how you can off the guy. Remember, observe, study and analyse the situation. Depending on how fluid your tactics are, you could easily make his death look like an accident. That's the beauty of Hitman.
Last Updated: October 12, 2016