Many conventional tournaments have a fixed venue, a place fans can rest be assured that action is going down – letting them plan ahead, and look forward to their favourite event all year round. ESL, a tournament which often travels the world throughout Europe and North America, has dropped anchor in the United States signing a four year deal with the Barclays Center which will become home base for the North American leg of the tournament.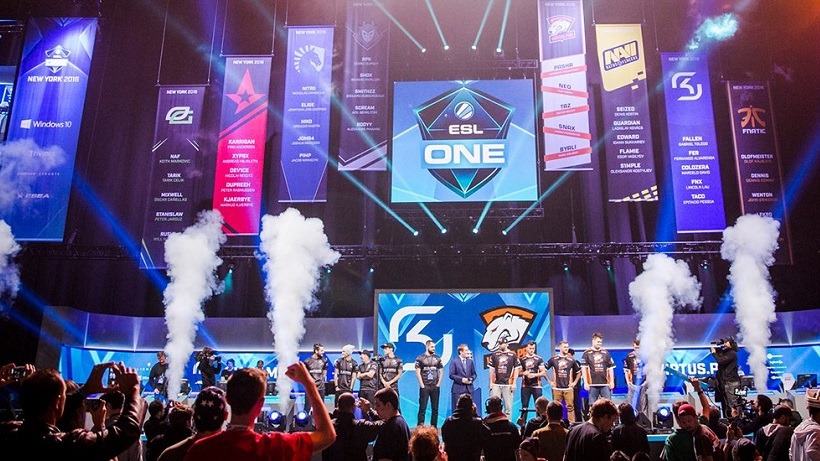 While only one event has been scheduled, so far, the arena will be home to a variety of ESL tournaments for the near future. The first event, which is still a long time away, is on the 16-17 of September 2017 and comes as no surprise as the Barclays Center played hosted to ESL One North America earlier this year which featured Counter-Strike: Global Offensive and Street Fighter V.
"We're thrilled to make Barclays Center the home of ESL One for the next four years," ESL North American executive chairman Steven Roberts said in a press release to Esports Observer. "This partnership will allow fans to experience the thrill of a professional esports competition in a first class venue and extend our reach with online viewership."
The Barclays Center, in Brooklyn New York, has seen big from Justin Bieber to Barbara Streisand, and remains one of the premier venues in the United States. This partnership is massive for esports, confirmed by Brooklyn Sports and Entertainment CEO Brett Yormak:
"This announcement is the next step in our strategy to position BSE venues as the home to esports events," he said. "We are proud to align with ESL and AEG to grow the exposure of esports in the market and attracct a new audience to Barclays Center."
It hasn't been decided what games will take place in September, but the fact that the even is still 10 months away is testament to how big of a venue the Barclays Center is. It will most likely be another ESL One Major featuring CS:GO as September is really close to the International, after which teams take a break to shuffle players.
Last Updated: December 13, 2016