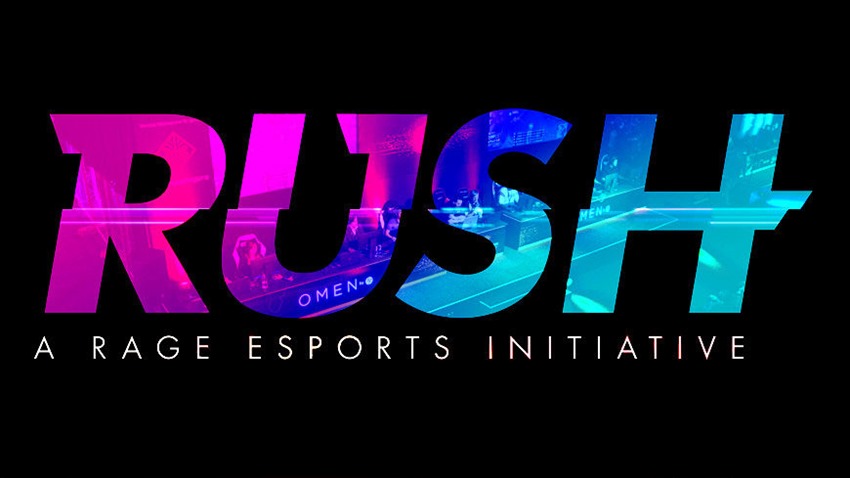 If there's one way to grow gaming, it's by getting as many eyeballs as possible on the greatest interactive entertainment spectacle on the planet today. One way to increase ocular activity? Esports baby! Local tournament extravaganza Rush is looking to grow that mainstream appeal even further this year with a selection of tournaments that caters to the three biggest genres in the scene currently, but to do just that it looks like Rush will be moving to an even bigger venue.
The Rush eSports event will now be taking place from 29 June to 1 July at the Sun Arena at Time Square in Pretoria, which will see the following tournaments play out for some big cash prizes:
Fortnite 1 vs. 1 on mobile
FIFA 18 1 vs. 1 on PS4
CS:GO 5 vs. 5 on PC
The sponsor and host for these tournaments? None other than Vodacom, who'll be banking heavy on the Rush event having plenty of competition that'll dazzle audiences. "In a world that's constantly accelerating, cutting-edge technology is no longer an exception – it is expected," Marketing Director at Vodacom 4U Ulanova Visser said in a press release.
Vodacom 4U has responded to these technological trends and provides a youth-oriented service and experience in our 81 stores nationwide. To this end, associating with youth relevant events and being where they are, is core to us anchoring our position as the go-to channel for all of their technology needs. Hence our involvement with Rush esports seems a natural fit.

We are very excited to be part of the phenomenal esports growth trends and to see where this journey takes us as a brand.
Sounds like a blast. If you're looking for some solid eSports entertainment, grab a ticket for Rush (R60 for  a day pass, R100 for the weekend) at the door or at computicket and go watch the next generation of local digital athletes kick some ass.
Like esports?
Check out esports central
Last Updated: May 29, 2018