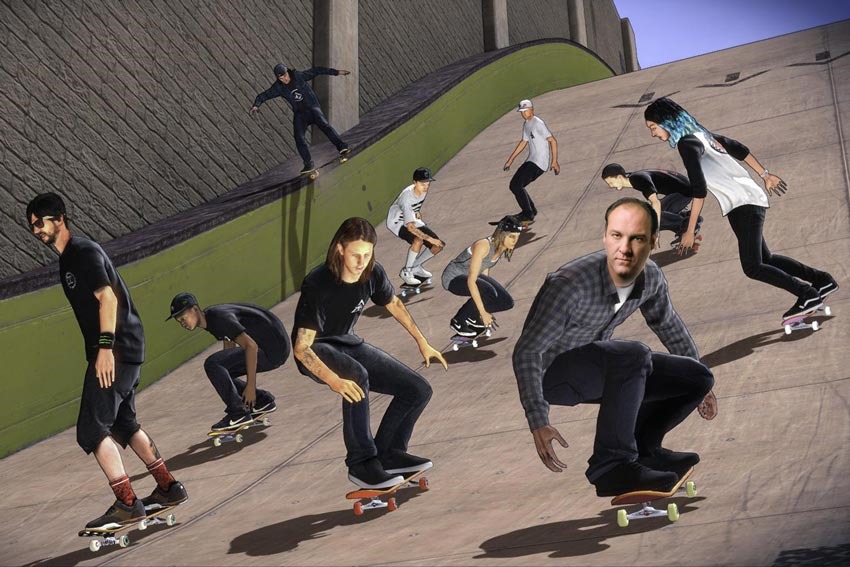 Friday afternoon, no homework for the weekend and a bottle of Fresca by my side as I booted up ye olde Tony Hawk pro Skater 2. Could life be any better? At that point, definitely not as the age of Tony Hawk seemed to be an eternal era of the gnarliest kickflips and 1080 Benihanas that my tiny thumbs could muster. Fast forward many many years into the future as the ravages of age take a ghastly toll on my once-supple body, and the Tony Hawk Pro Skater franchise is pretty much dead.
Even though I still (deservedly) get flack for my endorsement of it, 2015's Tony Hawk Pro Skater 5 is still a fine skateboarding game in my opinion. Now, it's not even a functioning one as Activision has pulled all server support for the title, leaving it dead in the water and essentially unplayable. Thanks Activision, I really appreciate not being able to play a game that I purchased with actual cash.
The future doesn't look rosy either, as even Tony Hawk himself has nothing to do with the franchise and anything made in his name. Taking to Twitter, the Birdman lamented his lack of coding skills and inability to resurrect servers from the dead:
To anyone asking me to 'remaster" old games, or complaining about THPS servers being down: Activision owns the THPS license but I am no longer working with them. If I had the skills / authority to reboot servers or code games for newer systems on my own, I would be happy to…

— Tony Hawk (@tonyhawk) February 26, 2018
It's a sad state of affairs. I'm a firm believer in that it's never too late for a newer and better Tony Hawk Pro Skater game to hit the scene, but it looks like Activision has done what it wanted with the franchise, chewing it up and spitting it out. It's a former shadow of itself, a series that saw Neversoft gutted and left for dead when the franchise had been thoroughly run into the ground by bad ideas and series fatigue.
After all, a Tony Hawk Pro Skater game without the face of the franchise is akin to seeing a cover band on stage, a pale imitation of the original. Rest in peace, Tony Hawk's Pro Skater. I'll buy you next to my dreams of ever seeing a complete collection of games that range from the original to the underrated Project 8 ever being collected and bundled together as one awesome package of sick tricks and flips.
Last Updated: February 27, 2018