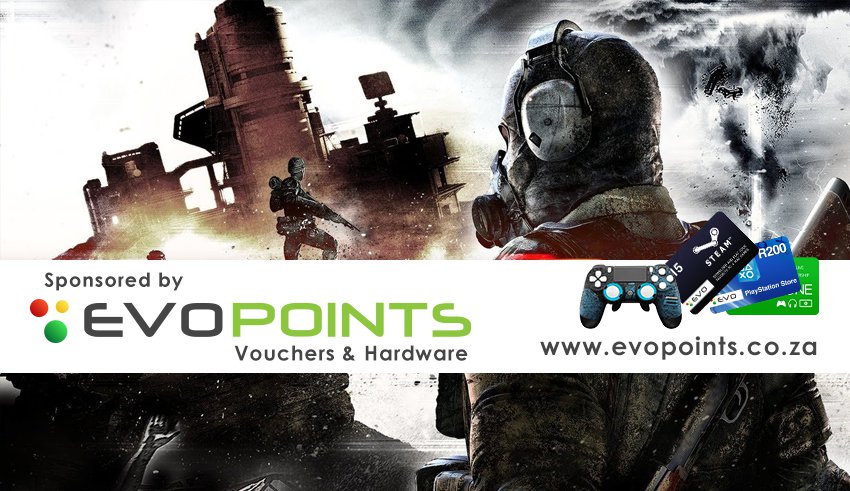 Welcome back to our weekly post of featured downloadable content available for different gaming platforms sponsored by www.evopoints.co.za. Here's this week's list of fresh downloadable games, content and specials.
If you would like to purchase vouchers, you can click the category headers to go straight to the appropriate page on evopoints.co.za
————————————-
PC Gaming — [Steam Vouchers Available]
Early Access – Hunt Showdown
Orwell: Ignorance is Strength
Early Access – Abandon Ship, 15% off!
Knights of Pen and Paper 2: Free Edition
Rad Rodgers, 25% off!
Discovery Tour by Assassin s Creed : Ancient Egypt
Steam Weekend/Daily Sales and Promos:
Weekend Deal – Rebellion 25th Anniversary, Up to 80% Off
Weekend Deal – Stellaris, 60% Off
Free Multiplayer Weekend – Call of Duty : WWII, 35% Off
Weekend Deal – Sudden Strike 4, 65% Off
PlayStation — [ PSN Vouchers & Subs Available ]
PS4

Abo Khashem
Apex Construct PS VR
Armored Warfare PS4
Deadbolt
Defender's Quest: Valley of the Forgotten DX Edition
Konrad the Kitten PS VR
Little Adventure on the Prairie
Metal Gear Survive
Past Cure
Premium Pool Arena
Rad Rodgers
Restless Spirit PS VR
Run Dorothy Run PS VR
The Station
Sword Art Online: Fatal Bullet
Symmetry
Tiles
Xenon Valkyrie +
PS Vita
Deadbolt
Little Adventure on the Prairie
To see all of the latest PlayStation content posts this week, click here for EU and US or check out the Online Sony Store.
Xbox — [ Xbox Live Vouchers & Subs Available ]
Xbox One

Symmetry
Past Cure
Abo Khashem
Fumiko!
Sword Art Online: Fatal Bullet
Pure Pool Snooker Bundle
Extinction
One Eyed Kutkh
Switch – Or Die Trying
ACA NEOGEO MAGICAL DROP III
Beast Quest
Wired Twin-Stick Bundle
Rad Rodgers
Defender's Quest: Valley Of The Forgotten DX
Xenon Valkyrie+
SPACE HULK: ASCENSION
XCOM 2 Collection
Age Of Empires: Definitive Edition
Hand Of The Gods
Tiles-Game
The Station
METAL GEAR SURVIVE
Premium Pool Arena
Xbox Live Deals With Gold – Check it out here
Xbox One – Halo Wars 2, Middle Earth: Shadow of War, Titanfall 2 and More
Xbox 360 – Telltale Batman, Dead Space, Skate 3 and More
iTunes App Store
World of Warcraft
For all your codes, vouchers and subscription needs head on over to www.evopoints.co.za to get whatever you need.
Last Updated: February 26, 2018