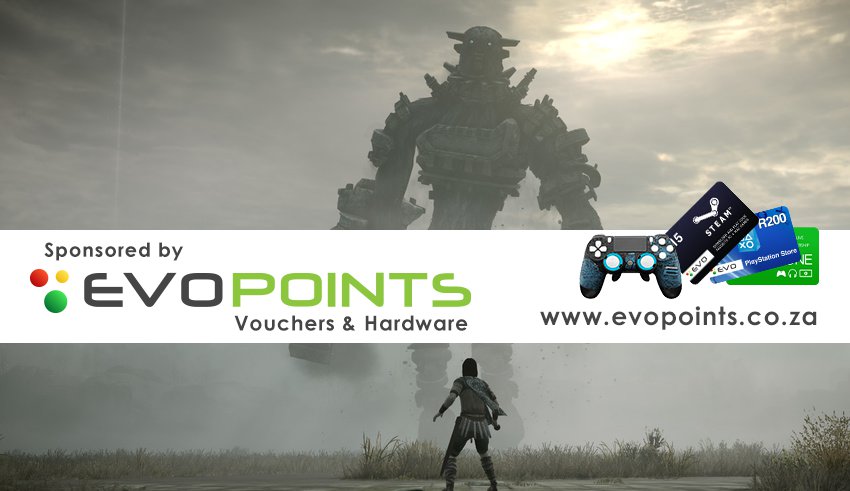 Welcome back to our weekly post of featured downloadable content available for different gaming platforms sponsored by www.evopoints.co.za. Here's this week's list of fresh downloadable games, content and specials.
If you would like to purchase vouchers, you can click the category headers to go straight to the appropriate page on evopoints.co.za
————————————-
PC Gaming — [Steam Vouchers Available]
Planetoid Pioneers
Octogeddon
Treasure Adventure World
Closers
Steam Weekend/Daily Sales and Promos:
Weekend Deal – OKAMI HD, 30% Off!
Free Weekend – Disc Jam
The Witcher 3: Wild Hunt – Game of the Year Edition 60% Off
PlayStation — [ PSN Vouchers & Subs Available ]
PS4

Shadow of the Colossus
Aegis Defenders
Bleed 2
Dandara
Dragon Sinker
Heroine Anthem Zero Episode 1
Marooners
Mercenary Kings Reloaded Edition
The Seven Deadly Sins: Knights of Britannia
Under Night In-Birth Exe: Late [st]
PS Vita
Dragon Sinker
Mercenary Kings Reloaded Edition
Under Night In-Birth Exe: Late [st]
To see all of the latest PlayStation content posts this week, click here for EU and US or check out the Online Sony Store.
Xbox — [ Xbox Live Vouchers & Subs Available ]
Xbox One

BLEED 2
EA SPORTS UFC 3 Deluxe Edition
Quantic Pinball
Pure Hold'em: Full House Poker Bundle
Starpoint Gemini Warlords
Overdriven Reloaded: Special Edition
ACA NEOGEO BLAZING STAR
Little Triangle
Pinstripe
DYE
Samsara
Dandara
Marooners
Mercenary Kings
Xbox Live Deals With Gold – Check it out here
Xbox One – Sims 4, Dragonball Xenoverse, The Division, Rainbow Six and More
Xbox 360 – Blaz Blue, FarCry 4, Splinter Cell Conviction and More
iTunes App Store
World of Warcraft
For all your codes, vouchers and subscription needs head on over to www.evopoints.co.za to get whatever you need.
Last Updated: February 9, 2018