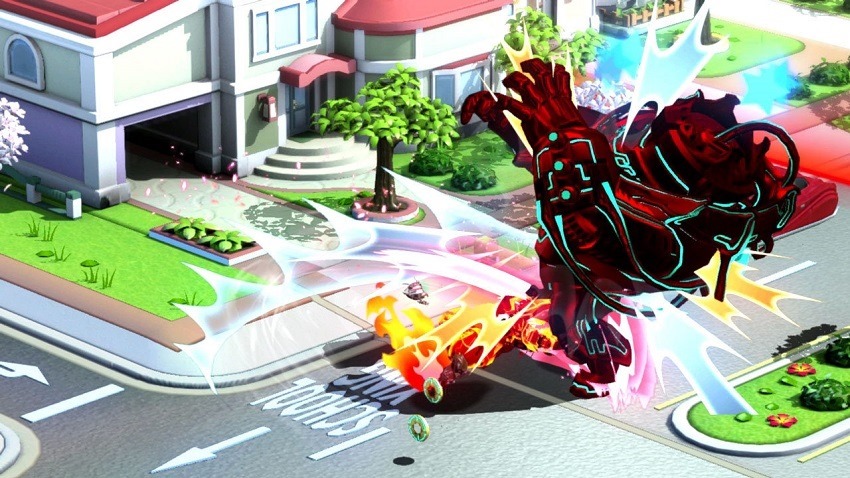 Platinum Games must not have heard that half of this week was a holiday for most of gaming press and PR, because they've chosen to tease not one, but potentially two games coming to the Nintendo Switch. Earlier this week a tweet seemed to suggest that Bayonetta was making the Witch Time jump to the Nintendo hybrid, marking the debut of one of the finest action games ever on a mobile platform. But if you though Bayonetta 2 was good on Wii U and wished for more Platinum during that generation, you obviously never played The Wonderful 101.
And that's a shame, because some would say it's some of Platinum's best work. The Wonderful 101 launched in August of 2013, but even then the Wii U was already struggling to make a real argument for owning it. As a result many people missed out on it, but that doesn't have to be the case with the increasingly popular Switch. And if this very specific tweet holds any truth, that might be coming sooner rather than later.
#ザ・ワンダフルワン・オー・ワンが好きならフォローしていいよ

わが社のゲームコーナーにワンダ・ディレクターたちが遊びに☺️うちのキャラクターモデリングアーティスト・舟橋が描きました

舟橋が過去に描いたヴォークン、イモータ、チューギのイラストもアップしとこうっと!ネタバレあり pic.twitter.com/jSK1Tx5bMh

— プラチナゲームズ公式アカウント[NEW] (@platinumgames_j) 6 July 2017
What you have is a couple of Wonderful 101 characters playing The Wonderful 101 on what looks like Switch joy-Con, which pretty much says all you need to know. It's far more on the nose than the colour-coded Bayonetta tease from earlier this week, and aligns with strategies that Nintendo has been taking with the most popular Wii U titles. Mario Kart 8 is already on Switch, and titles such as Pokken are heading there soon. Platinum has two great titles that so many people missed out on, so it's not surprising to see them likely to make the jump too.
The week still isn't over yet, so who knows what else Platinum wants to tease before we all head home on Friday.
Last Updated: July 6, 2017