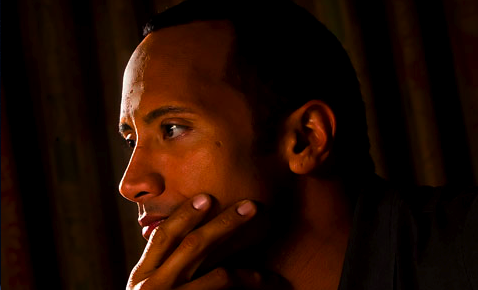 I have just lost a whole lot of the hope that I had for the Gears of War movie.
Somewhere deep down, I truly believe that Epic Games and Microsoft understand that if they put the right amount of money and time into creating a proper Gears of War movie, they could very well make a ton of money, and actually start something beautiful for game to movie conversions.
Chris Morgan, who has just finished writing the screenplay for the film has said in an interview that the role of Marcus Fenix needs someone who is a "a really f'ing good actor to pull off being a silent tough guy and put some humanity into it".
He then goes on to say that Dwayne Johnson AKA The Rock, is perfect for the role.
Now, I don't actually have anything against The Rock as far as acting is concerned, and I was actually quite impressed with his roles in movies like "Be Cool". The problem is, that when it comes to action roles, he still unfortunately, and without needing to say one line of dialogue, adds a really thick layer of cheese onto the film.
Not only that, but he has already done the videogame thing with Doom, and we all saw how that turned out. I really hope that the people doing the casting for the film ignore what Mr. Morgan has to say and looks elsewhere for the role of Fenix. What they truly need is someone who is as rough as the character himself.
What do you guys suggest? Who would be the perfect Marcus Fenix? My vote would definitely go to a 10 – 15 years younger Mickey Rourke.
Source: MTV
Last Updated: May 11, 2009