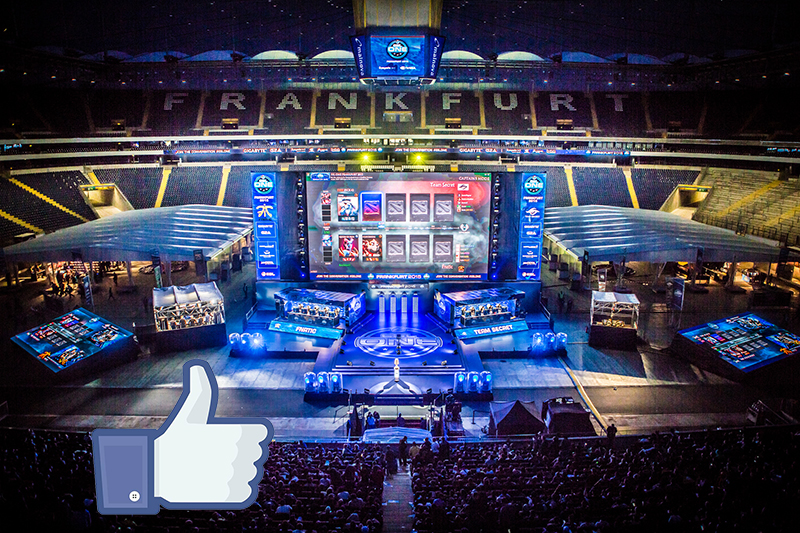 I don't want nor do I care for games on Facebook. Send me an invite for Bejeweled Clash of Candy Farms or whatever and you'll get yourself unfriended quicker than you can say "Zuckerberg". However, it looks like I may have to soften my stance when it comes to gaming on Facebook as the social media platform will now be where we need to go to get some of the best Counter Strike: Global Offensive and Dota 2 action around.
Revealed in a press release last night, ESL – the world's largest esports organization – has signed an exclusive streaming deal with Facebook that will see the CS:GO Pro League as well the Dota 2 and more CS:GO events from the ESL One circuit all finding a new home on Facebook Watch. The latter is the social media giant's own live-streaming platform, and it was the recent development of this that sparked ESL's decision to make this their home instead of an established platform like Twitch.
One of the key components that brought this project to fruition was the recent introduction of Facebook Watch. With it, Facebook has not only introduced a structured platform for video distribution, but also implemented technological upgrades that esports audiences have grown to expect, such as streaming in 1080p/60fps and VR. Facebook will also make video content easily accessible for Facebook's 2 billion monthly active users, allowing much easier promotion of esports content to the millions of esports fans on the platform.

Facebook has also recently started rolling out features that make watching a collaborative experience, such as their "viewing with friends" features. Now, when tuning into shows on Facebook, you can switch between general chat and private chats with groups of friends who are currently also watching the broadcast. You can also easily invite your friends that aren't watching yet into your viewing group via Messenger. With many more product innovations on the roadmap for the future, we're looking forward to Facebook further developing the viewing experience on the platform in 2018.
ESL tournaments broadcast on Facebook Watch will be available in multiple languages, including English, Portuguese and more. And those of you, like our very own Luddite Trevor, who don't have Facebook accounts, needn't have to worry. You can still watch the action without an account as the streams will be embedded on the respective ESL webpages as well. ESL's debut on Facebook happens next week on 23 January with the Dota 2 ESL One Genting 2018 tournament, with season 7 of the CS:GO Pro League then premiering on Facebook Watch on 13 February.
On top of these and other live tournaments being streamed, the ESL Facebook Watch page will also offer highlights, as well as weekly in-depth shows looking at all the recent ESL action. The ESL claims it will offer "non-stop action" on the new platform, so be prepared for a whole lot more gaming on Facebook.
Like esports?
Check out esports central
Last Updated: January 19, 2018