This year I made a promise to give the fighting genre a bit more love by following the ongoing Capcom Pro Tour. Mainly because if I had to hold a gun to our editor's head and force him to watch an esport, I know it would be Street Fighter. With that in mind, the Capcom Pro Tour made their second stop in Paris, France this past weekend for the Capcom Premier event Ultimate Fighting Arena with a grand final between two titans – Tatsuya "Haitani" Haitana and Hiromiki "Itabashi Zangief" Kumada.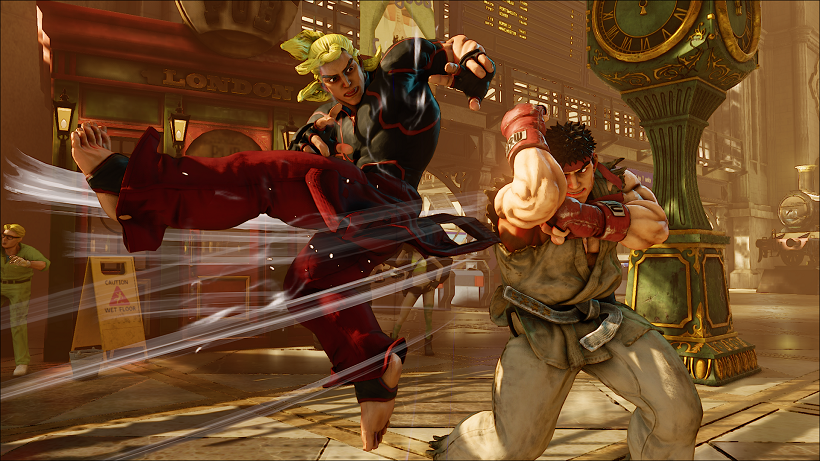 While the Grand Final told a different story, it was Itabashi that sent Haitani  to the lower bracket earlier on setting the stage for a grand final filled with revenge. Often, when teams or players are knocked down early on, it's often the loser who sets out on the road for revenge, and that's exactly what Haitani did to overcome his opponent in the grand final. That's only half the story as our plot reached its high point with a 3-0 clean sweep by Haitani over Itabashi. If that wasn't enough Haitani repeated his performance in the loser's grand final with a second 3-0 win over Itabashi to take the title and completing his road of revenge.
Itabashi ended off an undefeated day with two straight sweep losses, noting that he was the favourite going into the Grand Final. He gave up the title, and 400 points on the leader board to Haitani who now holds the top spot leading forward in the Capcom Pro Tour. Itabashi, who placed 9th in the previous event still walks away with 250 points putting him in the top four moving forward, which is a big leap to say the least. However, it's going to be hard bouncing back from this loss after showing strength throughout the weekend.
April is a big month for the Capcom Pro Tour with two premier events lined up. NorCal (Northern California's Premier Fighting Game Tournament) and Dreamhack Austin kick off on the 14th and 28th of April respectively so mark them down in you  Twitch calendar.
Like esports?
Check out esports central
Last Updated: April 10, 2017