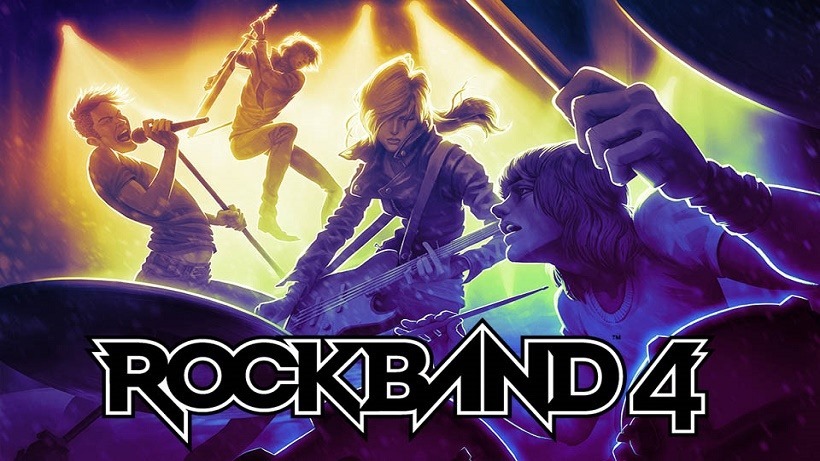 Earlier this week, Harmonix said that they believe that now is the perfect time for rhythm games on PC. It seemed a rather random thing to just come out and say, especially considering that one of their biggest franchises, Rock Band, has never been released on that particular platform.
Well, that's something that may change in future. The reason for their recent blog post makes a whole lot of sense now because as it turns out, Harmonix are looking to crowdfund Rock Band 4 for PC. They've just launched their campaign on the site I secretly own Fig, and are looking to raise a whopping $1.5 million (via PC Gamer):
The past eight years have been all about building a community of music and game lovers who are as passionate about Rock Band as we are. But since the very first Rock Band release on Xbox 360 and PlayStation 3 back in November 2007, there is something we keep getting requests for, something we've never had in the series' eight year history… a version of Rock Band for PC!

We've been planning, scheduling, scoping and preparing this PC version since the day after we launched on console back in October, and we're now ready to launch this Fig campaign to ask for your help to make this happen; and also provide you an opportunity to invest and get something back in the process.
It only costs as little as $10 to back the project. If you've got a lot more money lying around however, say oh I don't know, $25 000, then you can go all out and get the premium experience from Harmonix. This includes having your very own song in the game! BRB raising money and starting a band.
Like I've said before, I don't really see PC as the ideal platform for this sort of game. Typically, people keep theirs tucked away in a bedroom or study – hardly an ideal space for headbanging or jamming out in general.
That being said, I can fully understand why Harmonix want to bring Rock Band to PC. Steam itself has the perfect infrastructure for such a genre; it will give players access to an almost unlimited supply of music, and music creators a platform to ship their stuff. That, and playing a game of this nature on this platform does actually work.
Trust me, I used to play Frets on Fire back in the day. What do you think though? Would you be happy to see Rock Band 4 come to PC?
Last Updated: January 4, 2017