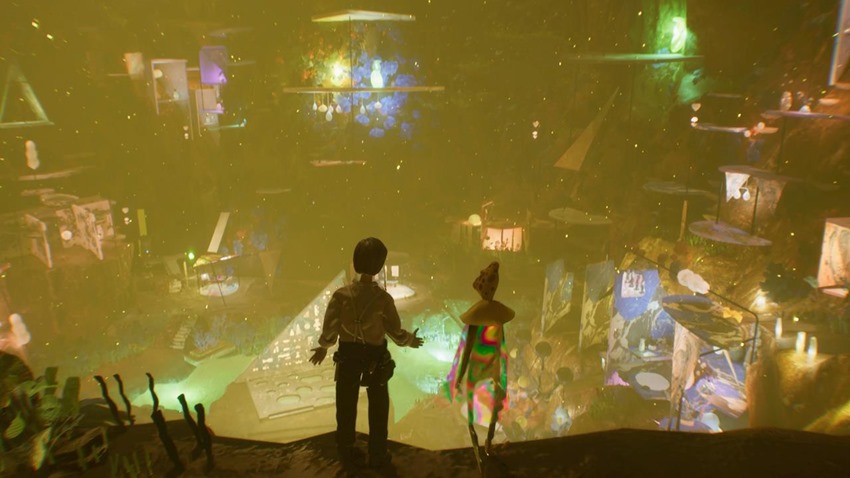 The last time that Harold Halibut was in the news, was way back in the dark year of 2018 during GDC. That's three years ago, which in Internet-years equates to several centuries worth of memes. Heck, that's an entire three Call of Duties! German studio Slow Bros. didn't just vanish off the face of the planet though, as the initial demo reel for Harold Halibut showed off an early glimpse of a game that was painstakingly hand-crafted by a small team.
Back they went to their studio, moving each clay model one frame at a time. Stop-motion animation takes a while to get right, just ask Laika. Fast-forward to today, and it looks like ol' Harold has gotten a bit of an upgrade. The animation still has that gorgeous artisanal feel to it, but it's now moving at a smoother pace and continues to look superb.
"Harold Halibut started life as a conversation over dinner about our love of stop-motion and story games," the devs explained. "It wasn't long after that we started building dollhouse sized sets and puppets in our bedrooms. Welded metal, textiles sewn against tiny wooden floorboards, and clay faces the size of walnuts immerse the player in Harold's tactile world."
In case you forgot about the game entirely, here's the latest trailer which recaps the entire premise of a madcap adventure that looks like a Wes Anderson project:
Looking good! I always find it weird how Harold looks like the most normal dude around in a sunken starship filled with more eccentric characters, but there's no denying the dangerous levels of charm that this game appears to be oozing out of its pores. It even has a new release date! Sort of. Slow Bros. say that Harold Halibut will be "coming soonish" to PlayStation 4, Xbox One, and PC.
Which is quicker than now, but not quicker than now now, and a lot more reassuring than a release date of maybe.
Last Updated: April 8, 2021