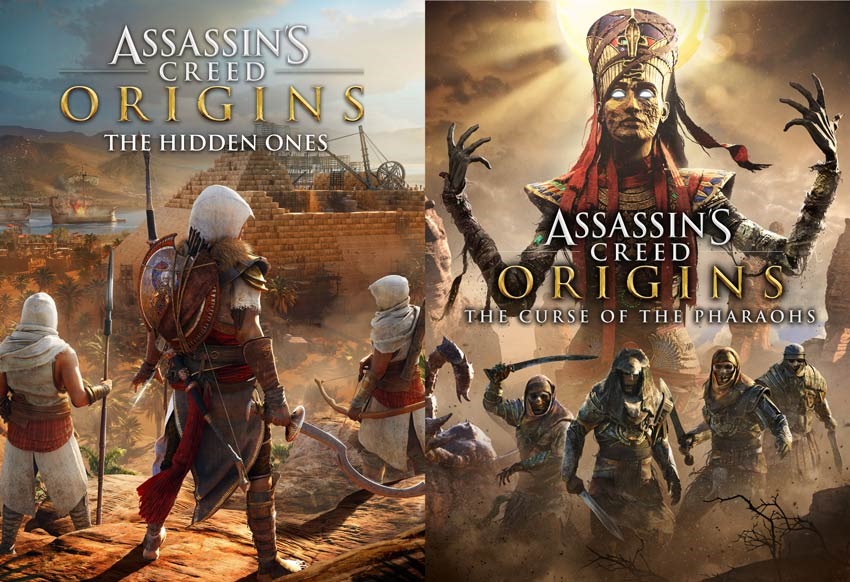 I like to imagine that with the return of Assassin's Creed last year, just about everybody learnt to stalk like an Egyptian. Assassin's Creed Origins made the most of its hiatus after the underwhelming Syndicate chapter, drastically retooling itself to introduce new concepts and ideas to a gameplay formula that had grown predictably stale over the years and through numerous annual sequels?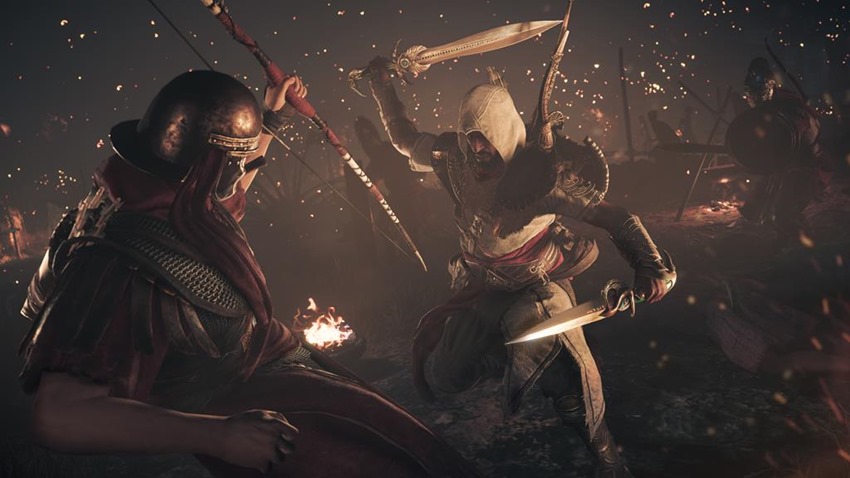 Was every idea a hit? Not exactly, but the end result was still a worthwhile experience. An experience that expands next week with the first slice of proper Assassin's Creed Origins DLC. Not this week though, that was a major oopsie. The premium cat-petting simulator kicks off its DLC tour with The Hidden Ones on January 23. Here's an official description for it from Ubisoft: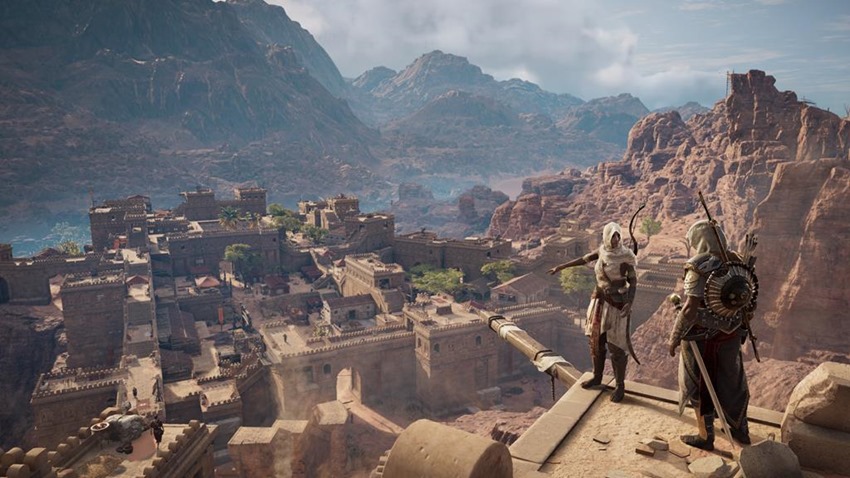 This story-driven expansion builds upon the growth of the Brotherhood, taking players four years after the events of Assassin's Creed Origins, as they clash with an occupying Roman force in a new region of the world, the Sinai. This expansion will increase the level cap to 45, allowing players to continue to upgrade and customise their character. Players will have access to four new Legendary weapons, a new outfit, two new mounts and multiple new weapons, as well as two new levels for all crafted gear.
On March 6, Deux-LC The Curse of the Pharaohs arrives. Here's another description of that story content: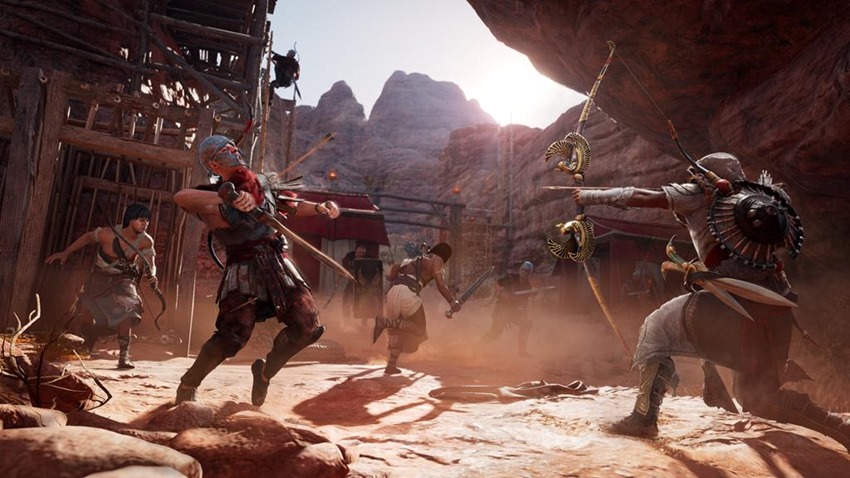 This new expansion offers players a completely new storyline to delve into as they travel to Thebes to investigate an ancient curse that is plaguing the region. The Curse of the Pharaohs focuses on Egyptian mythology, pitting players against famous pharaohs and Egyptian beasts, as they investigate the cause of the curse that has brought the dead pharaohs back to life. This new piece of content will increase the level cap to 55 and give players access to new outfits and gear, including rare and legendary weapons, all themed around classic Egyptian mythology.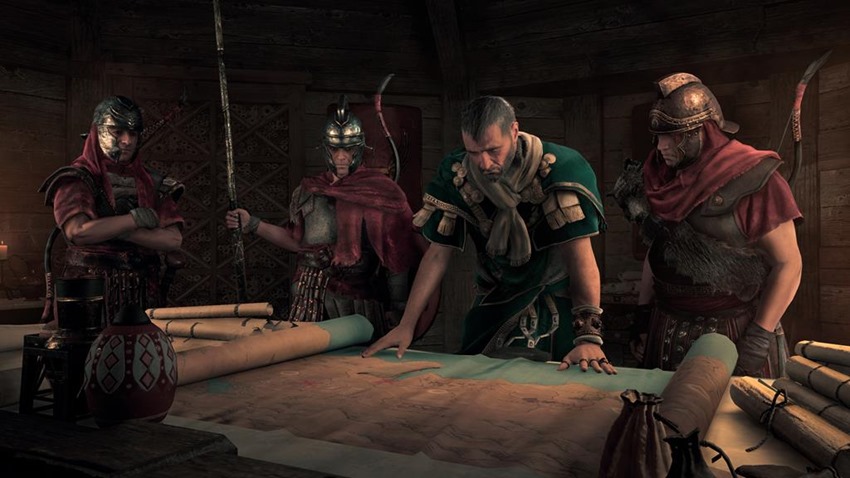 Here's the thing: That sounds like some good and solid DLC above, but there's something else that I'm even more excited for in Assassin's Creed Origins: The free content that turns the game into a glorious and interactive walking simulator. Say what you like about the franchise, but there isn't a game series alive that can touch Ubisoft's attention to historical detail in the sandboxes that they create.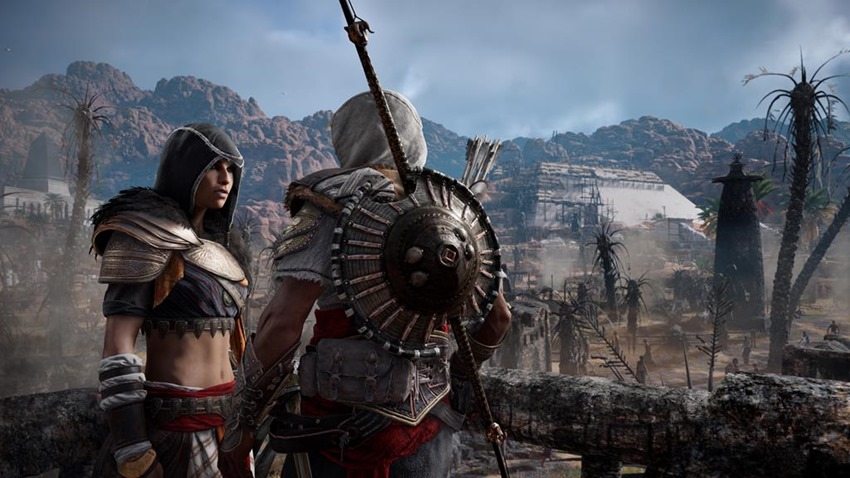 Am I being a history nerd? Absolutely, as I'm deadset on walking around Egypt and not having to worry about my face being introduced to the sharp end of a Khopesh. Or those damn hippos with their impossibly quick stubby legs. That Discovery Tour mode launches on February 20 for Assassin's Creed Origins, so consider that the lunchtime bell to remind you that class is in session.
Last Updated: January 17, 2018