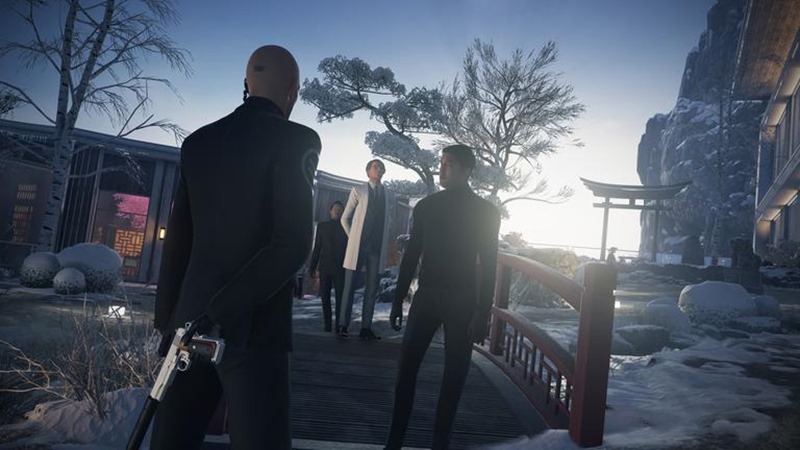 But I don't want to go. Flying sucks, Gav keeps showing me videos of airplanes crashing and I'm pretty certain that I'm legally not allowed in Japan after that incident with the Japanese Prime Minister. Oh wait, I'm going to Japan digitally? And I get to pull off a murder or two while there? SIGN ME UP BUDDY! Yep, after almost a year of action, Agent 47 is nearing the finish line of the first season of Hitman.
After a blisteringly challenging penultimate episode set in Colorado that required the savvy agent to murder his way through an entire quartet of targets, Agent 47 is now off to the land of the rising sun. Developer IO Interactive has announced that Episode 6 will be out on October 31, as Agent 47 travels to a Hokkaido hospital to eliminate a pair of marks. For realsies yo. Should make for some savage opportunities. Here's the teaser trailer:
In Episode 6: Hokkaido, Agent 47 will travel to Japan and must locate two targets in this climactic Season Finale. The Hokkaido location is set within the grounds of the hyper-exclusive GAMA private hospital and resort. This secluded facility is a fusion of Japanese beauty and cutting-edge technology, featuring its own Zen gardens, organic sushi restaurant and traditional Japanese hot spring.

Episode 6: Hokkaido features a mission called "Situs Inversus" and is the culmination of everything players will have learnt in terms of both gameplay and story. As players have come to expect, the location will also be used for Escalation Contracts, Elusive Targets and community-created Featured Contracts. Plus, we'll have the usual array of weapon and gear unlocks that can be used across all previous locations.
But that's not all! Studio Head Hannes Seifert had a few extra words for all those players who supported Hitman throughout its episodic run this year:
It was a brave decision to go fully digital episodic with Hitman, fundamentally changing how we make the game, and for us it has been a major success. I want to say a big thank you to all the players for making this possible! Together we've built and run the biggest and most replayable locations of any Hitman game and added new live content every single week since launch. And although we're now completing season one, this is only the beginning for our ever expanding World of Assassination.
For the patient assassin, the full retail edition of Hitman will drop early next year in January. You're all in for a bloody treat.
Last Updated: October 12, 2016