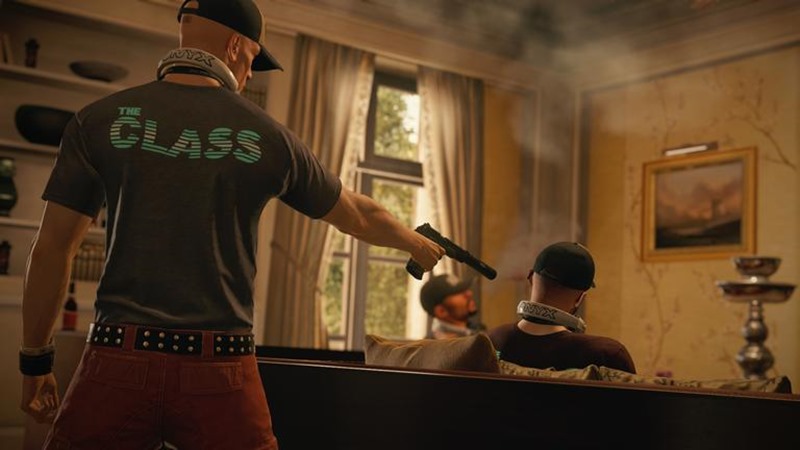 2016's reinvention of Hitman has been a global game so far. With three episodes in the bag, IO Interactive has taken Agent 47 to locales ranging from the historic mansion of the Paris Showstopper mission, the scenic villas of Sapienza in Italy and the holy f*** it's busy here marketplaces of Marrakesh in Morroco. Episode 4 of Hitman is hopping on a cheap ticket in scum class presumably, to hit the picteresque beauty of Bangkok in Thailand. Giggle.
This time, a rockstar who needs to join the 27 club and his lawyer have been marked for death via baldy chap with a neck tattoo fad that died out in the mid-2000s. Here's the official description from IO Interactive for the latest episode, copied and pasted below: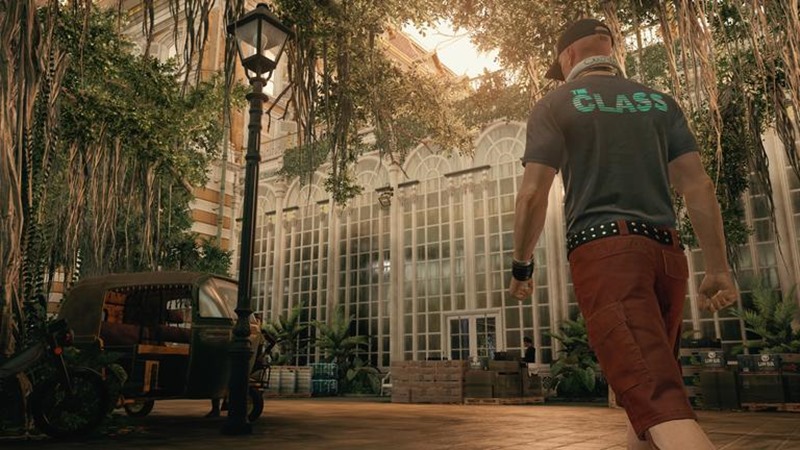 Checking In
While Agent 47 is quite the jetsetter, he rarely chooses to travel for pleasure. 47 is most certainly all work and no play. And so it is that he finds himself travelling to Thailand to bask in the natural beauty of exotic gardens, explore the Himmapan luxury hotel and resort's exquisite interiors; and most importantly, take care of business.
With episode four, we are extremely pleased to be able to deliver a new spin on a fan favourite type of destination. Hotels have been a staple across many a Hitman title. A huge amount of people in the community love learning everything there is to know about the intricacies of each hotel; and we thoroughly enjoy creating these wondrous assassination locations.
Club 27
The "Club 27" mission transports players to the opulence and splendour of the Himmapan luxury hotel and resort, situated on the Chao Phraya River outside Bangkok.  Your targets are rising rock star Jordan Cross, front man of trending indie band The Class, and Cross' family lawyer, Ken Morgan.  Both are currently residing at the luxury hotel as the band finishes its highly-anticipated sophomore album.
Rocking Out
When a world famous indie band, untold wealth, and Agent 47 come together; you can be sure that you're in for an explosively good time. Whether you're taking creative liberties with musical instruments, exploring brand new opportunities, unlocking new gear, items & weapons; or having a blast with over 65 new challenges: we can't wait to see how much fun our awesome community has in Thailand.
My murder-senses are already tingling, although that might also be a result of drinking a dirty Lansbury as I wrote this (doodoodoodoododododododooo). Hitman works best when it allows for players to create scenarios for absolutely one-in-a-million deaths, kills that utilise a mixture of cunning, stealth and ingenuity to pull off. Something that this incarnation of Hitman has pulled off with style and success in three solid episodes so far.
Last Updated: August 8, 2016