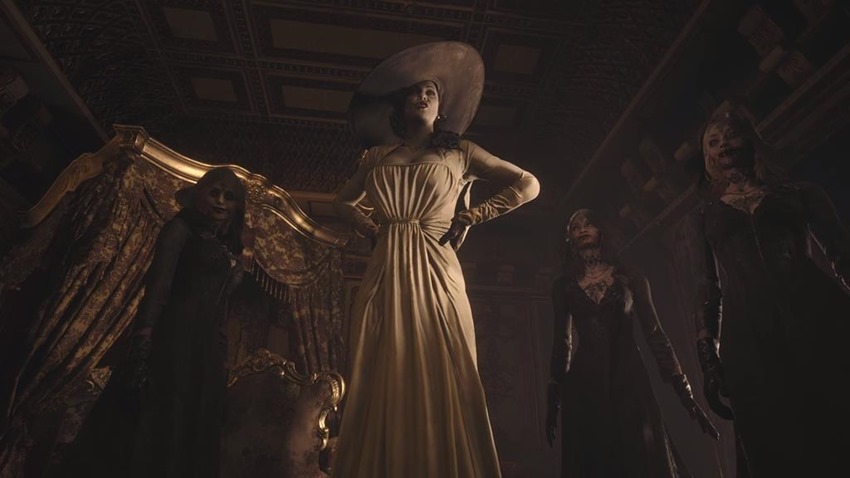 This might come as a shock to you, but that Tall Lady in the new Resident Evil game? She's really tall. Known as Lady Dimitrescu to her mum, Lady D's official height is 2.9 meters according to Capcom, which would make her big enough to give Kervyn a Higher-Five. Seeing as this is the internet though, Dimitrescu's reveal wasn't just met with adoration, cosplay, and renewed interest in Resident Evil Village.
It also spawned plenty of comments from people wanting the classy antagonist to step all over them. Well alright then, no kink-shaming here. So how big are Dimitrescu's feet that you perverts want to smash you in the face? According to IGN who rocked up to Capcom demanding an answer, her stompers measure in at 44 cm or 17.3 inches in non-makes-sense-units.
As for the rest of Lady D's more sophisticated design? That came from Capcom wanting to create a villain that for once didn't look as if its face was used to cut down an entire forest of ugly trees. "We intentionally made the character design a bit more extravagant than in Resident Evil 7," art director Tomonori Takano said.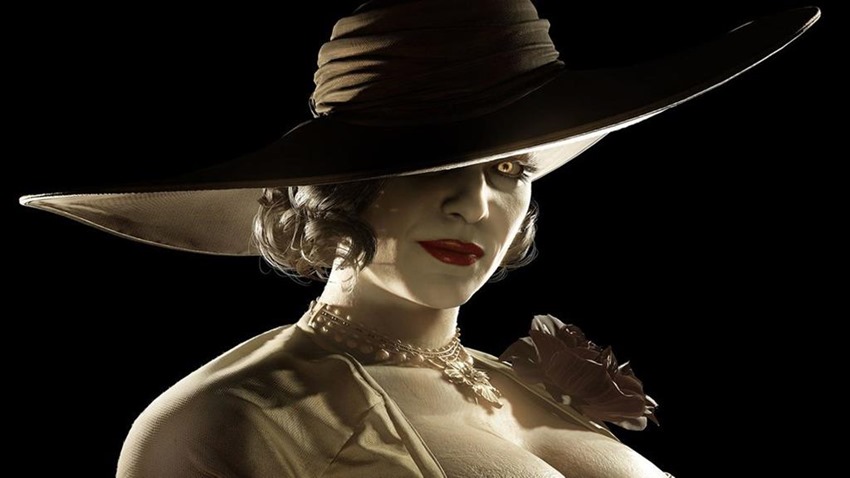 The game's core concept of a village setting was decided in the early stages of development. After that, we started thinking about the characters. In order to create an appealing village with a sense of place, the characters that live there are extremely important. For the main enemy characters, we thought about the area each one would be in and the kind of experience they could provide. The approach of starting with the characters and building an experience from there might feel similar to Resident Evil 4.
Lady Dimitrescu almost didn't have a towering presence, as the original prototype for the character was a reused model of Resident Evil 7's Mia in a dress and hat. "I thought that this would be enough to give her a ghost-like quality, but we couldn't make her feel scary, Takano said. "Then, we decided to make the character model much larger. That was the beginning of Lady Dimitrescu, I drew a piece of concept art in which she stoops down to get through a doorway. That's when I felt that this was going to work out.
There's just a month to go before Resident Evil Village hits the big time on May 7 for PC, Xbox, and PlayStation.
Last Updated: April 7, 2021