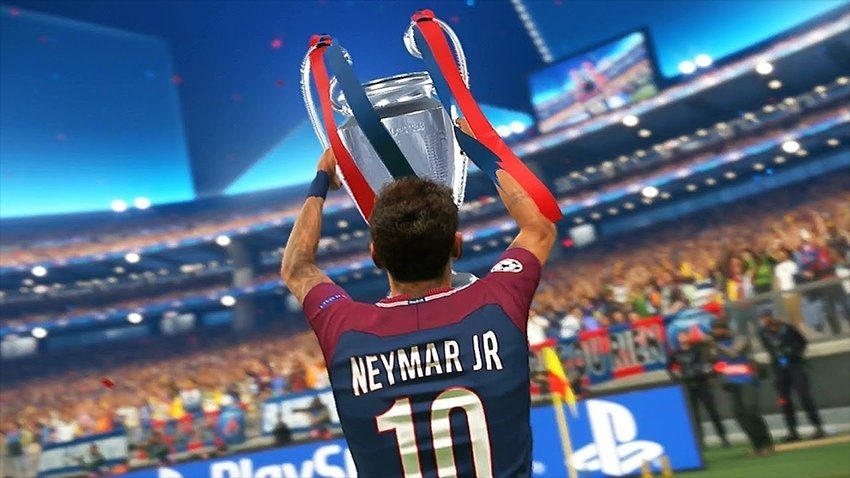 Every year, there's a battle for football sim supremacy as Konami's Pro Evolution soccer takes on FIFA for the crown. Usually, the argument goes that while PES is a superior game, the licensing is what makes FIFA more fun for many people to play. Thanks to the FIFA name and EA's more open pockets, FIFA has a rich library of officially licenced teams, gear, stadia and championships.
Fans of Konami's game have to make do with user-created options files if they want correct names, places and gear. Now, the series is losing one of the most significant licences it does have. After ten years of working together, Konami and UEFA have ended their partnership. Once the 2018 UEFA Champions League final in Kyiv, it's game over for UEFA in Pro Evo.
"Konami has been a strong licensing partner for the UEFA Champions League and UEFA Europa League, with our competition brand being heavily featured within the video game and as part of the popular Konami-organised UEFA Champions League e-sports tournaments," says UEFA Events SA's Marketing Manager, Guy-Laurent Epstein.

"It has been a very cooperative and mutually beneficial partnership. UEFA would like to thank Konami for its tremendous commitment and support to UEFA club competitions for the last decade and we look forward to continuing to work with Konami in the sphere of UEFA national team football."
Whether this means EA will swoop in to capture the licence remains to be seen. While neither game has been officially revealed just yet, it's expected that Konami and EA will release a PES and FIFA respectively later this year. Would the UEFA licence swing you one way or the other?
Last Updated: April 19, 2018