Shoutcasting is still a relatively new occupation in South Africa. A shoutcaster is what we esports folk call a commentator, and some take the shouting part quite literally. South Africa's casting talent is spread between our most competitive titles with some becoming more well-known than others. Competitions are growing, and professional broadcasting is becoming a necessity at major tournaments – but there is a current shortage.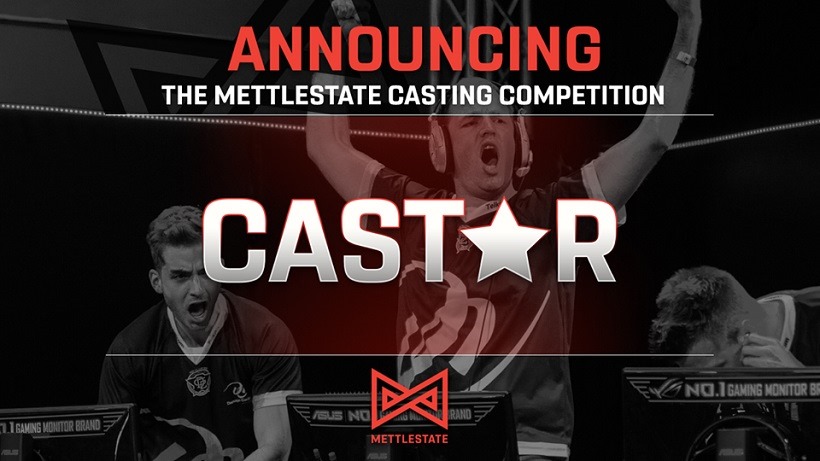 Tournament host Mettlestate plans to change this by instoducing CASTAR, a shoutcasting talent search which will hopefully unveil some new talent in the commentating world. Single shoutcasters or pairs can submit their finest work to be judged and chosen. This isn't the first time Mettlestate has brought on new casters. In their first season of the Samsung Galaxy CS:GO tournament Mettlestate introduced the CS:GO world to Tiny and GeeMax, a pair of CS:GO YouTubers who were adamant on shoutcasting CS:GO. Tiny and GeeMax grew and improved, perhaps proving that Mettlestate may have an eye for talent.
The following information was provided by their announcement via Facebook:
The Mettlestate casting competition will run from 14 June 2017 to 14 July 2017.

To enter, email a link to your demo recording (which must be uploaded to YouTube and no shorter than 45 seconds) to casting@mettlestate.com

Shoutcasters from all titles are welcome.

Entrants must be 18 years or older.

The winner (or winning casting pair) will receive R15 000 cash prize and a guaranteed contract job at the next Mettlestate Major competition relevant to their game title of choice.

PLEASE TAKE NOTE: The cash prize of R15 000 is full and final for the winner. The winner can be an individual or a pair. I.e. Pairs would need to split the R15 000.

The top 10 Demos will be shared on Mettlestate social media for the public to vote. This vote will be taken into consideration in final judging – which will be conducted by selected judges as chosen by Mettlestate.

The Judges' decision is final and no correspondence will be entered into.

By submitting a demo you agree to allow Mettlestate the option to share said demo and/or footage on their various social channels.

No experienced casters allowed to enter (i.e. casters who have worked at a competitive game in South Africa and received compensation).

The top 10 finalists will be required to submit a headshot and bio within the required time period as defined by Mettlestate.
A fun initiative by Mettlestate and, who knows, they might unearth South Africa's next best casting pair?
Like esports?
Check out esports central
Last Updated: June 15, 2017