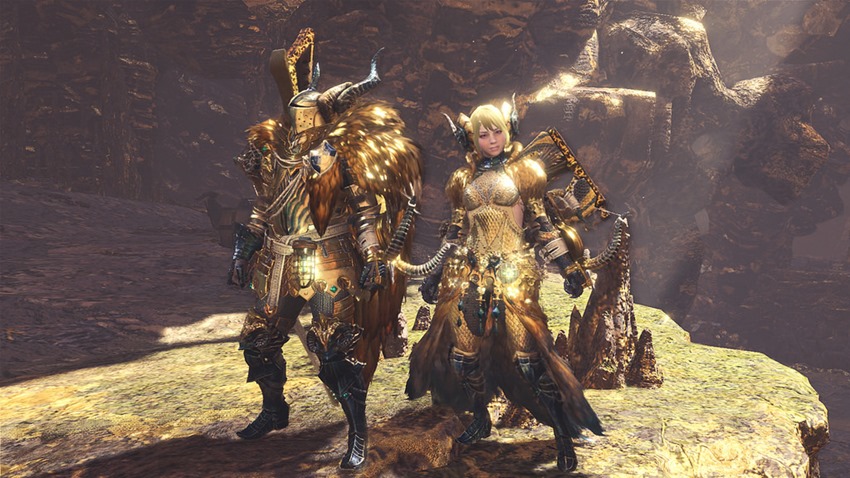 The name is Darryn "the Darryn" Bonthuys, monster hunter extraordinaire. You got a dragon that needs to be put down or some other rampaging creature of legend that devoured an entire garrison of hapless goons? Here's my card. No job is too small, no fee is too big. After all, who else you gonna call? Especially when this week's latest big update drops, and introduces a new leathery nemesis that'll tear through your armour as if it was made of wet cardboard/my emotions during the finale of All Star Superman.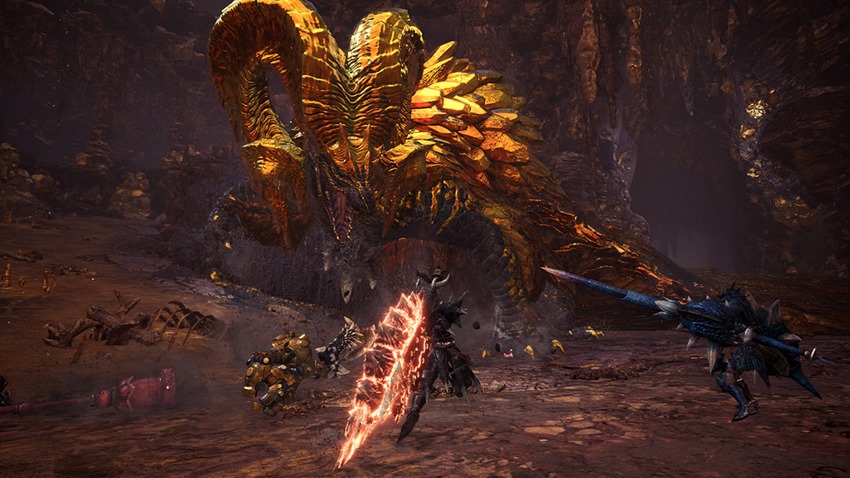 Yup, Capcom has another update out on April 19 for the PS4 and Xbox One versions Monster Hunter World, and it's a doozy! The key attraction in this software tweaking will be the introduction of the newest Elder Dragon, Kulve Taroth. Here's how Capcom describes the fella, who apparently loves gold as much as he loves a smoke und a pancake. Or a flapjack and a cigarette. Maybe even more than a Cigar and a waffle, a pipe and a crepe or a bong and a blintz. The jury is still out on that one:
Cloaked in a heavy golden mantle, this dazzling threat is fast approaching and it's up to you and your Hunting Squad to work together and repel it at all costs.
After you're done with that beast, you can tackle a new hunting quest: Sieges. Capcom calls these limited-time hunts an exercise in teamwork, with up to sixteen hunters joining forces.
Another big update is coming very soon to Monster Hunter World. Capcom will release a new patch for both the PS4 and Xbox One versions tomorrow, April 18, which will introduce new gear, another Elder Dragon, and a new type of quest to the game. The primary goal of this Siege is to repel Kulve Taroth, but its shimmering golden mantle happens to be a collection of shiny weapon relics it has gathered along its journey through the New World," Capcom explained.
We don't have much information on when and where Kulve Taroth has amassed all these relics, so the nature and quality of these weapons (read: type and stats) are entirely up to fate.
Lastly, Monster Hunter World will drop a few new sets of gear, with that armour now benefiting from layered gear that changes the look of your outfit. Outstanding. All of this will take place in the new Caverns of El Dorado area for a limited time, although Capcom says that the event will circle back into action eventually.
Last Updated: April 18, 2018