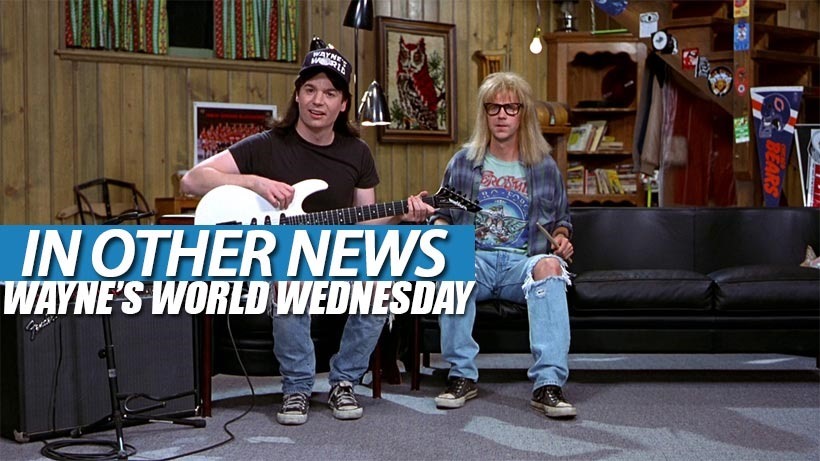 As a doctor (of thuganomics, but don't tell the hospital that) I regularly have to deliver bad news to people. Yesterday may have been the worst day however. A family came in with a child, who had begun exhibiting rather peculiar symptoms. And by that, I mean incredibly stupid hair. Yes folks, there was no doubt about. The sudden appetite increase, lack of intelligence and uniquely singular skillset could only mean one thing: This boy was destined to be an anime protagonist.
And judging by the severity of his terrible hair, it was most likely going to be a Yu Gi Oh anime as well. IT JUST! DOESN'T! GET! ANY! EASIER! Ok, time for lunch.
In Other News: DiRT rally drives at 60fps on console hopefully, Nordic buys some schmup, LEGO adds seasoning passes and Rainbow Six Siege is feeling frigid.
Here's the news that we didn't post today, because I was too busy having officials tell me that Stark technology armour is illegal in the Iron Man triathlon next month.
News
Dirt Rally dev shooting for 1080p/60fps on PS4 and Xbox One
Nordic Games buys Digital Reality IP including Sine Mora
Ex-Blizzard staffers launch Kickstarter for episodic horror action game
Double Fine still waiting on Psychonauts 2 crowdfunding cash
Free Shadowrun: Hong Kong expansion will add five hours of play
Rainbow Six Siege gets frigid for its first free map
Ubisoft promises to crack down on cheating in The Division
Season Pass, PlayStation exclusive content confirmed for LEGO Force Awakens
Stuff
Platinum Games turns 10 this year, so have some wallpaper
The world of Pokémon gets dark as hell
The Division isn't another Destiny – for better and worse
Here's a PS3 game, emulated and running on a PC
Videos
What's on at The Movies
SA's Weekend Top 10: RIDE ALONG 2 is the best thing about 2016 so far while HATEFUL EIGHT falls off its horse. Weep, humanity…
Antoine Fuqua's TRAINING DAY gets a TV pilot order
Unleash your wild side in this new trailer for ZOOTROPOLIS
Midweek Movie Mouth-Off: the lost art of the movie poster
This trailer for BOYKA: UNDISPUTED will f@$king kill you!
Is there anyone who can replace Hugh Jackman as WOLVERINE?
Here's your first look at the new main characters of FANTASTIC BEASTS AND WHERE TO FIND THEM
Last Updated: February 3, 2016