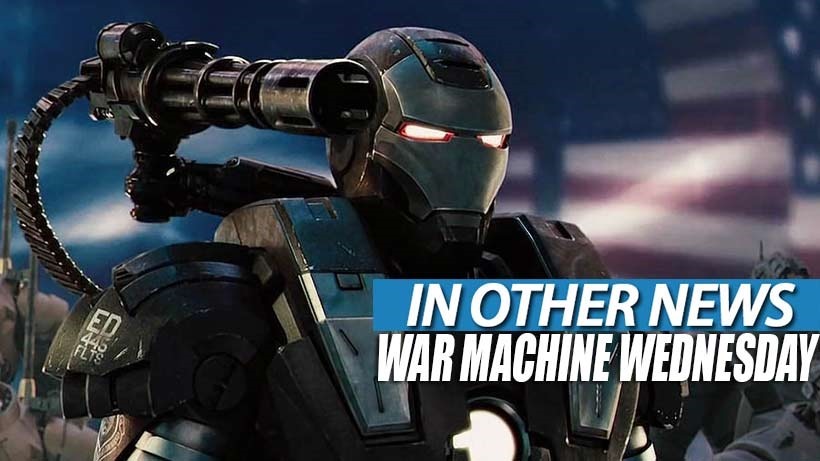 Yesterday was an epiphany. After teaching the entire modern world and Bloemfontein how to not be crap at Street Fighter V, I realised that I wanted to be a teacher. A teacher of games, and how to actually be good at them. It's time for me to put away my Thuganomics gold chain and truly make a difference in this world! So be prepared to git gud quicker than ever before, when I show you how to excel at games like Tetris, Leisure Suit Larry and Metal Gear Rising: Revengeance. The teacher, is in.
In Other News: Shardlight shines bright in March, Tron Runner gets off to a false start and classic video games with hidden dick moves.
Here's the news that we didn't post today, because I was too busy convincing government to sponsor a Cybernet revival with the original team.
News
Wadjet Eye's Shardlight launching in March – new trailer
That Tron runner false starts on Xbox, pushed back two weeks
Minecraft creator, Game Innovation Lab founder to be honoured at GDC Awards
Action RPG Moon Hunters launches on March 10
Yogscast teams up with toys-to-life Kickstarter Fabulous Beasts
Pillars of Eternity: The White March Part 2 is out now, so here's a launch trailer
Bethesda successfully appeals German Fallout 3 ban
Elite Dangerous: Arena out now
Stuff
7 classic video games with horrifying backstories
The warmest Space Marine
DriveClub's latest update is its most radical yet
The Witness puzzle that broke my spirit
Videos
What's on at The Movies
DVD Review: CATCH HELL
Midweek Movie Mouth-Off: the perfect casting choice
Hear Pink's "White Rabbit" in the new trailer for ALICE THROUGH THE LOOKING GLASS!
Fox officially casts Damon Wayans Sr. in LETHAL WEAPON pilot
Guardians director slams Hollywood for never learning
Last Updated: February 17, 2016