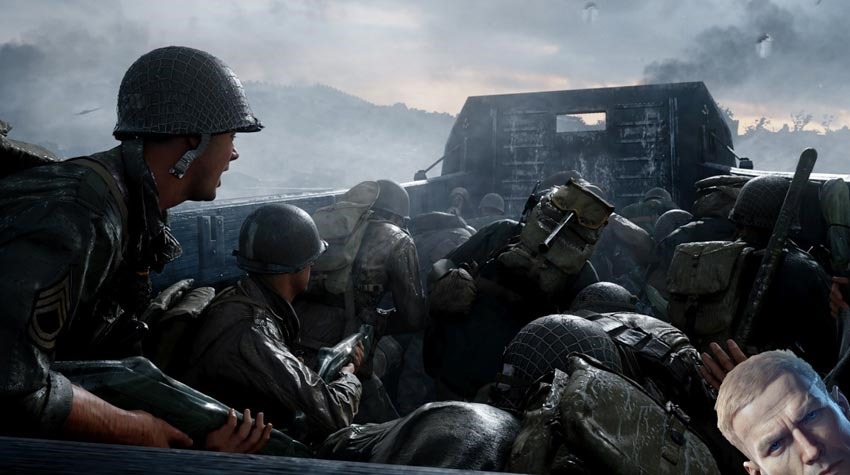 We're almost elbow-deep into 2021 already, and the world is asking nay demanding that someone from Activision poke their head out of the huge pile of money they've buried themselves in and spill a few details on the next Call of Duty game. The last couple of years have been interesting regarding where and when these have been set, with 2019's Modern Warfare providing a fresh restart in the US's favourite region for committing war crimes and last year's Cold War going full Soviet in its themes.
This year though? It sounds like Call of Duty is headed towards a territory last covered by Wolfenstein, minus the usage of ancient and superior Jewish technology being converted into death machines by the Nazi war machine. Leaker ModernWarzone (Cheers Games Radar) released a new report, claiming that the next game currently has the working title of Call of Duty: Vanguard.
Allegedly set in the 1950s and in an alternate timeline where World War II is still raging on, this would mark a return to the World War II-ish settings that Sledgehammer games worked on in 2017's Call of Duty: WWII. It's also that studio's turn behind the spotlight wheel this year, following the usual three-year cycle of development that Activision splits between Infinity Ward and Treyarch on each annual Call of Duty game.
It's of course all worth taking with a pinch of salt until Activision has something official to say on the matter. What is known is that even with the pandemic still on, Call of Duty won't be skipping out on 2021 and the reveal event should be popping up in its usual Q3 timeslot. Last year's Call of Duty managed to work through some of the worst pandemic conditions and arrived on next-gen consoles in excellent condition, so the bar has been set for the latest chapter in the franchise.
If it does have a 1950s setting, that also means that we're getting closer to a proper Vietnam War era Call of Duty which will feature the most insidious menace of the age: Scripted narrative sequences that use Creedence Clearwater Revival music to sell a groovy setting. I've already got goosebumps at the thought of that horrid Fortunate Son song being played yet again.
Last Updated: March 25, 2021