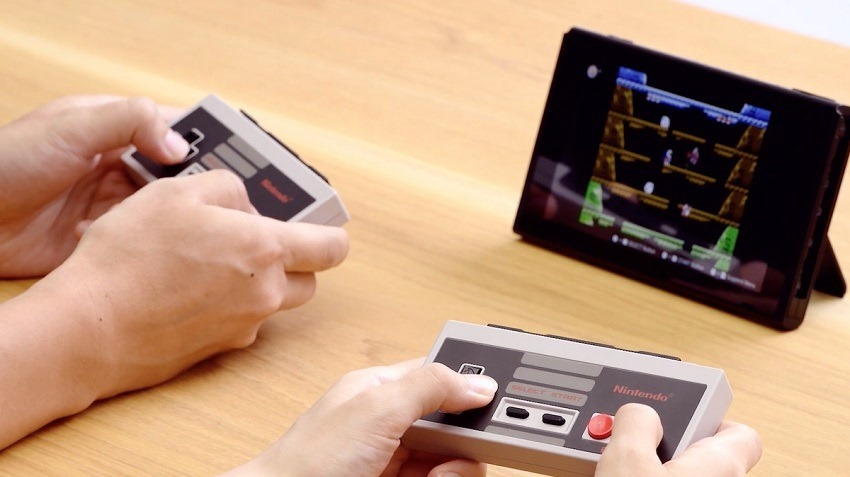 Nintendo's Switch Online Service is going live next week on September 18th, but up until last night a lot of its features were still being hidden from users. What library of games would come with the included NES classics service? How would cloud saves work? And what sorts of account changes would you need to make? The rather stellar Nintendo Direct answered pretty much all those questions, and revealed a really cool surprise for those looking at their Switch for more NES nostalgia.
So getting that out of the way first, there's a new pair of controllers coming to the Nintendo Switch. They're not another variation of the Joy-Con, but instead replications of classic NES controllers that you'll be able to use wirelessly for the entire NES library that's part of the subscription. The controllers will only be on sale for Online Service members, which may present some difficulties in how they're sold. But they're undeniably the way you'll want to play games like The Legend of Zelda and Super Mario Bros. 3, which are just two titles in the long list of games supported at launch.
Speaking of which, here's all the NES games confirmed for the Online Service launch, as well as additional titles coming in October and November.
Soccer
Tennis
Donkey Kong™
Mario Bros.™
Super Mario Bros.™
Balloon Fight™
Ice Climber™
Dr. Mario™
The Legend of Zelda™
Super Mario Bros.™ 3
Double Dragon
River City Ransom
Ghosts'n Goblins™
Tecmo Bowl
Gradius
Pro Wrestling
Excitebike™
Yoshi™
Ice Hockey
Baseball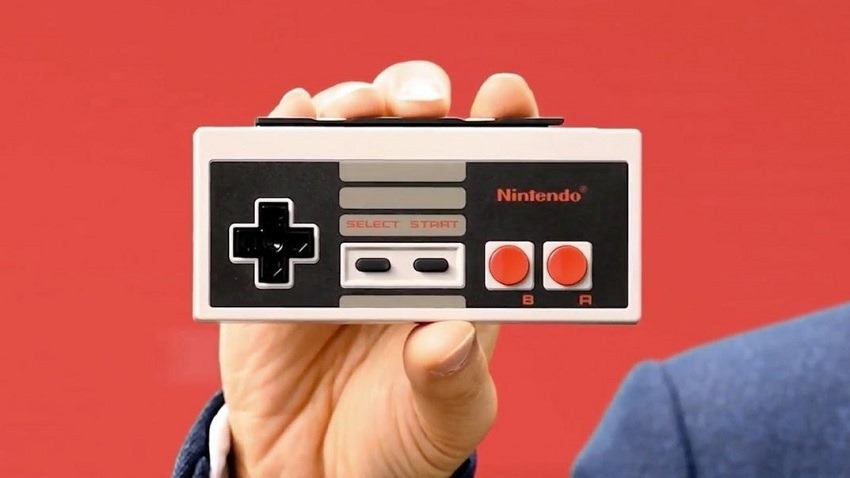 Here's what's out in October, November and December:
Solomon's Key
NES Open Tournament Golf
Super Dodgeball
Metroid
Mighty Bomb Jack
Twinbee
Wario Woods
Ninja Gaiden
Adventures of Lolo.
Nintendo also detailed their Cloud Saves a little more, stating that games supporting the feature would automatically have saves uploaded as soon as your subscription goes live. They're still sticking to the ridiculous notion that multiplayer titles can't be supported though, which means games like Dark Souls Remastered and Splatoon 2 will still be stuck to your Switch locally and perish should you have to replace it. Bummer.
As previously announced the Online Service will cost $3.99 for a month, $7.99 for three months and just $19.99 for an annual subscription. There's also a $34.99 annual subscription for a Family Account, which covers all profiles on a single Switch. The service will grant you some special items in some games too, with Splatoon 2 sporting exclusive in-game apparel for subscribers. Which basically means everyone playing Splatoon 2, since you'll need it for multiplayer anyway.
The Nintendo Switch Online Service goes live next week, and Nintendo is advising players to link their Switch account with their Nintendo Online account now to avoid any hassles when it does.
Last Updated: September 14, 2018