FaZe Clan, arguably one of the biggest in North America, announced yesterday that they are including an Overwatch team in their current roster. FaZe are well known as the rivals of OpTiC Gaming, and one of the most successful Call of Duty Console teams in the world. FaZe Clan recently moved into CS:GO inviting some of Europe's top CS:GO players to represent the new team.
The decision to include Overwatch is a no-brainer. It's currently the hottest competitive eSport and North America are at the forefront of a competitive revolution. For a number of years North America has been behind Europe in terms of skill, but that has slowly changed in Overwatch with teams such as Luminosity Gaming, Cloud9, Team Liquid and EnvyUs (although only based in NA). I'm also going to say they've expanded into other titles because Call of Duty is rubbish, but that's my personal opinion.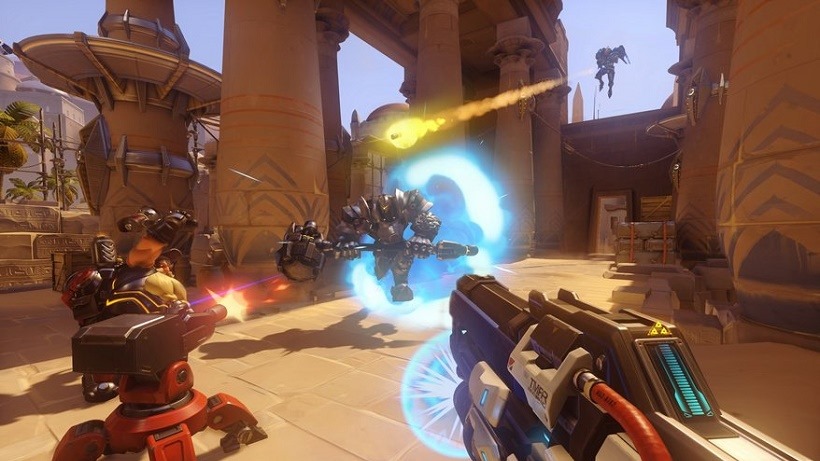 Much like other professional Overwatch teams, FaZe have invited old Quake and Counter-Strike pros into their roster.
Sabian "CLAMP" Hayblum
Daniel "fRoD" Montaner
Kevin "Wonderfuls" Nguyen
Lucas "mendokusaii" Hakansson
Marcel "Veineless" Lehmann
Elvinas "evokje" Padegimas
According to their announcement on Facebook:
"The biggest reason we're so excited about this roster is they come with a strong eSports background. CLAMP, the Captain, won multiple World Championships on Quake, & fRoD won multiple World Championships on Counter Strike: in addition to being named North America's eSports Player of the Decade."
This weekend FaZe Clan will have their debut in the JoshOG Invitational where they will take on other top North American teams. There's also ongoing cups every weekend with ESL and GosuGamers, as well as the Alienware Weekly Melee. We've yet to see a LAN competition for Overwatch in North America since the official release, but the region is producing top contenders for the number one spot.
Like esports?
Check out esports central
Last Updated: June 24, 2016