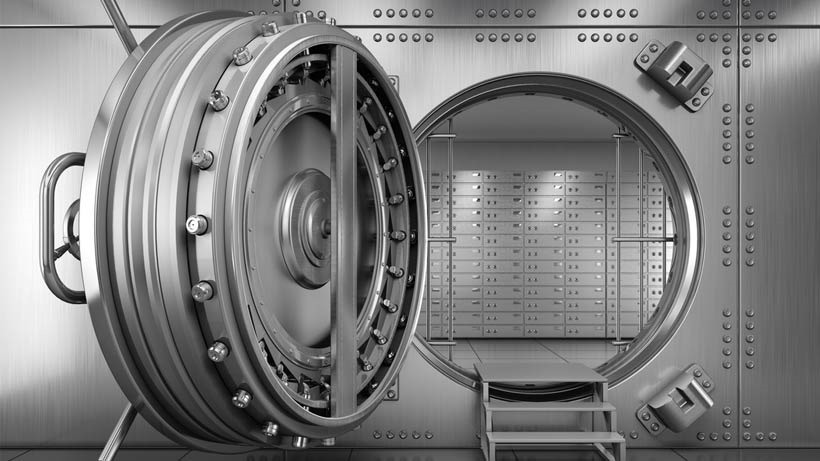 EA Access is just about the best thing EA's ever done. On the Xbox One, gamers are able to pay $5 a month, and be granted a host of features and games specific to EA's library. They include, but aren't limited to, stuff like being able to play games earlier than everyone else (in my day, we called these things demoes) with the option to upgrade to the full product for a reduced cost.
The biggest feature though, is the vault. Every so often, new games from EA's catalogue are added to the vault, and are available to download and play in their entirety, for no extra cost. Games that have found their way to the service not long after their retail debut include the likes of Battlefield: Hardline and Dragon Age: Inquisition.
It's one of the best things available to Xbox One owners – and now, it's coming to the PC. Redubbed as Origin Access, the service is incredibly similar, offering much the same feature set, including early access to games, a 10% discount on full games, DLC, and the vault.
Here're the 15 games that Origin Access will launch with:
Battlefield 3 SE
Battlefield 4 Digital Deluxe Edition
Battlefield Hardline Digital Deluxe Edition
Dead Space
Dead Space 2
Dead Space 3
Dragon Age 2 SE
Dragon Age Inquisition Digital Deluxe Edition
Dragon Age Origins Ultimate Edition
FIFA 15 SE
NFS: Rivals Complete Ed.
Plants vs. Zombies Garden Warfare
SimCity (2013) SE
The Sims 3 Starter Pack
This War of Mine (Third party)
That's not a bad selection at all – and the inclusion of third party games is very interesting. Origin Access will cost $4.99 per month, or $29.99 per year. Unfortunately, the service is only set to launch in the US, UK, Germany and Canada at the moment, with not a peep about when it may make its way to other territories – though the page does suggest it's "coming soon."
Here's what we get when trying to access the page: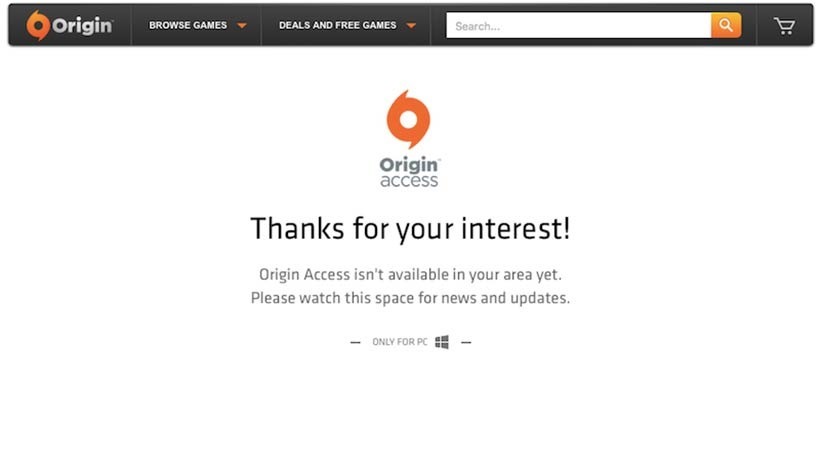 EA Access really is about the most forward thinking (and, if you like EA games, the most consumer friendly) thing to come out of EA in ages, and the fact that it's coming to PC can only mean it's been successful enough to warrant it. Unfortunately, there's still nothing of the sort available to PlayStation 4 players.
Last Updated: January 13, 2016