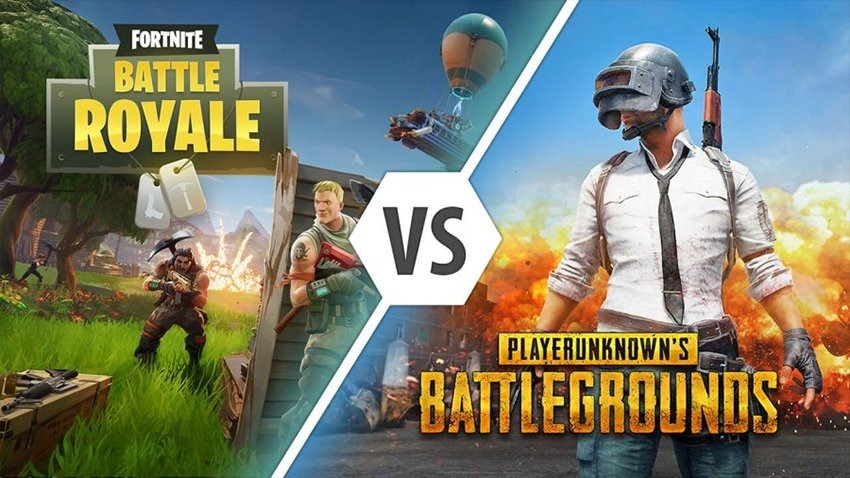 Though both games share a common lineage (being the film, Battle Royale), game genre progenitor PlayerUnknown's Battlegrounds and Fortnite aren't identical games. One goes all in for realism, while other is cartoonish and otherworldly. Korea-based PUBG corp is now suing the makers of the most popular Battle Royale.
According to the Korea Times, PUBG Corp has filed a copyright violation lawsuit Epic Games, asking for legal authorities in Korea "to determine whether the latter's "Fortnite" was copied from the former's "PlayerUnknown's Battlegrounds.""
Citing an official, The Korea Times said that PUBG Corp "filed the suit to protect our copyright in January."
Curiously, the suit comes just as Fortnite is preparing to launch Fortnite in East Asian territories, which they're doing in co-operation with MMO publisher Neowiz Games. While it's all conjecture, it seems like a few sour grapes, intended to stymie Fortnite's eastward progression.
Of course, Fortnite famously launched as a co-operative PvE zombie killing builder game, but jumped on the back of PUBG's Battle Royale to branch out into the genre. While many of its core concepts are indeed similar, it'd be hard to call it plagiarism. PUBG'S assets are generic war stuff, while Fortnite has made a real effort to stand out.  It's also rapidly become its own thing. Given that Fortnite and PUBG still regularly have millions of concurrent players, it's fair to say that there's still plenty of space for players within the genre. Unless that player is Radical Heights.
Last Updated: May 29, 2018