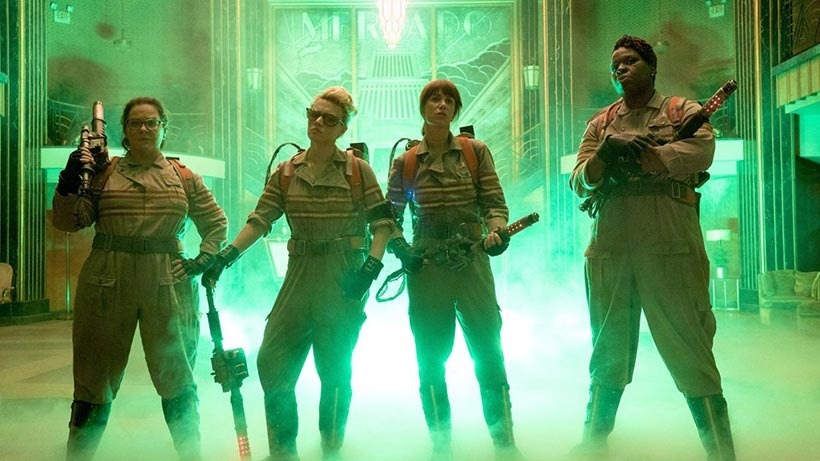 Who ya gonna call? SOMEONE ELSE DAMMIT! I'm busy! The words "movie game" and "good" aren't often paired into the same sentence. But if there's one exception to the rule, it's the criminally underrated Ghostbusters video game that Terminal Reality developed back in 2009. Essentially Ghostbusters 3 as told through a Gears of War lens, the adaptation of the cult classic film series had everything.
The original cast reunited, a new story, tons of weapons out of Egon's workshop and and a co-operative mechanic for wrangling Class Five full roaming vapors. Y'know, the real nasty stuff. Anyway, Ghostbusters: The Video Game was a one-off deal, a reunited mash of ideas and gameplay that we'll never see in this lifetime again.
But that doesn't mean that some other Ghostbusters aren't going to pick up the phone.
According to a report over on IGN, Activision is working on a "full-fledged" Ghostbusters for PlayStation 4 and Xbox One. One that obviously has nothing to do with the paranormal exterminators over in LEGO Dimensions. Apparently still riding high on the massive amount of positive buzz generated from the 2009 game, this Ghostbusters title will be released in time for the upcoming reboot film, around July 15.
A part of me hopes that Platinum is also involved with this, since they seem to be Activision's go-to developer for quick licensed games lately. Of course, that's merely a dream, as Platinum is busy with the recently "leaked" Teenage Mutant Ninja Turtles: Mutants in Manhattan. I'm honestly not phased by the possibility of this game being centered on the latest all-female cast of Ghostbusters either. So long as there's a chance to grab my stick, heat 'em up, make 'em hard and show a nimble little minx how we do things downtown, I'm happy.
The light is green, the trap is clean. And now to wait for a new set of leaks.
Last Updated: February 1, 2016