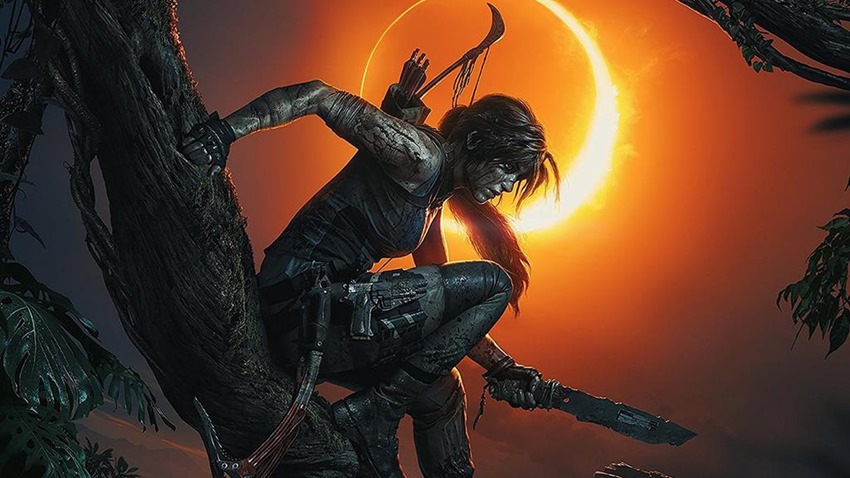 True story: 2013's Tomb Raider and its definitive edition were beautiful games with magnificent visual design. Rise of the Tomb Raider? Even more so, thanks to the lessons learned on porting the previous game over to current-gen consoles. It stands to reason then, that Shadow of the Tomb Raider should be the prettiest game of the lot, a title whose graphics are akin to that of a Tuscan sunset over a Lamborghini Huracán EVO or a warehouse filled with KFC Dunked Zinger Wings.
So far, I'm certainly getting that impression thanks to all of the screenshots that have begun filtering out from a recent press event. Take a gander below:
And here's some concept art for ya!
Initial reports on Shadow of the Tomb Raider sound positive so far. After two games that set the stage for Lara to become the titular Tomb Raider of legend, Shadow apparently wastes no time in cementing that identity for Ms. Croft. Gone is the survivor's guilt (mostly) over having to kill or be killed, replaced instead by an iron-willed determination to get the job done by any means necessary, as Lara finds herself racing against the clock to save the day.
If you just so happen to be in her way? Too bad for you. Shadow of the Tomb Raider's new jungle location will also have players on a constant state of alert, as Square Enix explained that the environment can either be your best friend or an absolute bastard at that worst of times. According to VG247, Shadow of the Tomb Raider's slice of press promotional action is everything that you'd expect from the reborn franchise, whose various elements are clicking together at a tremendous pace.
Sounds exciting. Shadow of the Tomb Raider launches this September, as Lara faces her greatest challenge yet: A release month filled with Spider-Man and Spyro.
Last Updated: April 30, 2018