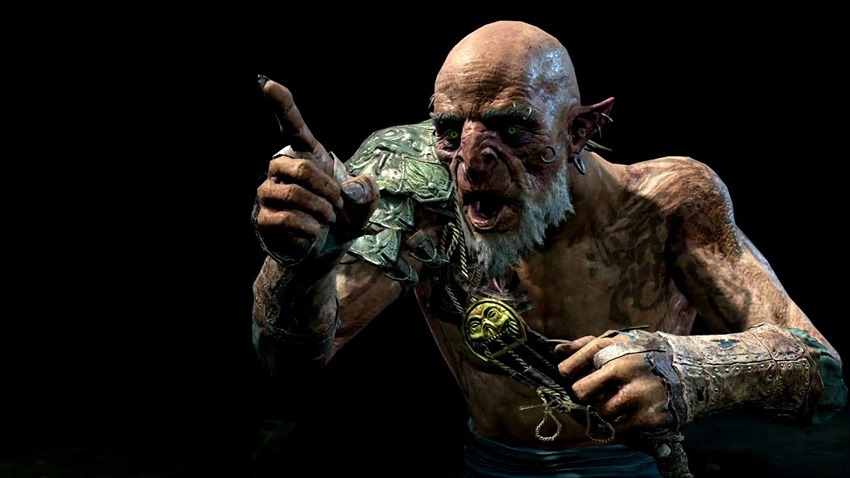 Last year's Middle Earth: Shadow of War was a most excellent game, one that improved immensely on Shadow of Mordor's formula of "Batman but with a sword fighting Orcs". Gorgeous, deeper and with an emphasis on forming your own army of Orcs with which to take back Mordor from the iron grasp of Sauron. The sum total of developer Monolith's sequel stab was a game that was mostly good, but derailed by every gamer's personal bane: Microtransactions.
Fans weren't happy with the egregious storefront that allowed players to purchase better Orcs for their army, putting many a potential player off of an otherwise fantastic game and its interesting extra downloadable content. Good news then, as Monolith and Warner Bros. Interactive have finally heard the call and made the announcement official: Shadow of War is dropping its microtransactions.
In a community blog post, Warner Bros. Interactive detailed the why how and when of the microtransactions being removed from Shadow of War: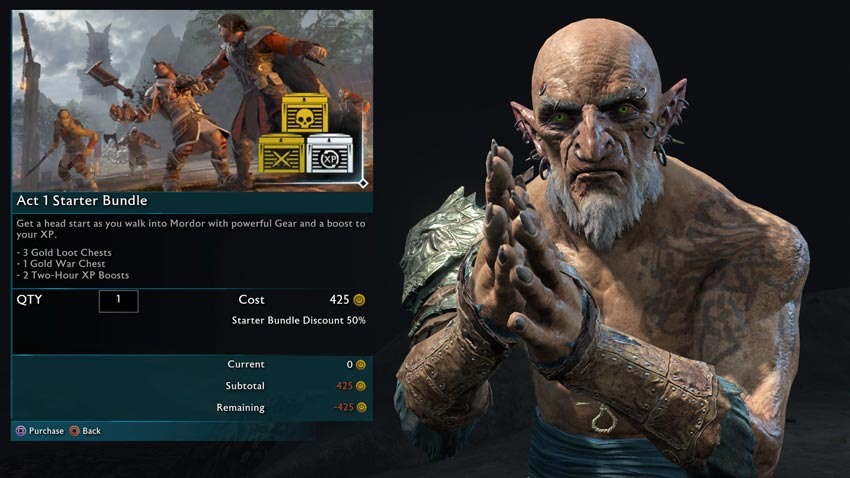 The core promise of the Nemesis System is the ability to build relationships with your personal allies and enemies in a dynamic open world. While purchasing Orcs in the Market is more immediate and provides additional player options, we have come to realize that providing this choice risked undermining the heart of our game, the Nemesis System. It allows you to miss out on the awesome player stories you would have otherwise created, and it compromises those same stories even if you don't buy anything.

Simply being aware that they are available for purchase reduces the immersion in the world and takes away from the challenge of building your personal army and your fortresses. In order to fully restore the core promise of the Nemesis System, we'll be permanently removing Gold, War Chests and the Market from Shadow of War. This means the option to purchase Gold with real-world money and the ability to gain Orc Followers from War Chests will be removed.

There will be a specific amount of time given for players to utilize their unused Gold. If players have unused Gold by the end of the time allotted to spend it, any remaining Gold will be converted to in-game items.
You'll have until July 17 to flash your cash, as the only chests available after then will be regular loot chests which can be purchased with in-game credits. The main reason for this surgical excision of a system considered to be a cancer on game development? Possibly the fact that the Shadow Wars mode will soon receive an overhaul that is meant to introduce "new narrative elements and streamlined for a more cohesive experience":
For players who have already started the Shadow Wars, it will restart upon receiving the update. For players who have already completed the Shadow Wars, it will remain completed. For players who have yet to begin the Shadow Wars, the new version will be available when they arrive at that point in the game.
And good on them I guess, for realising that their projected server costs may be massively outstripping the actual revenue coming in from maintaining those microtransaction servers.
Last Updated: April 3, 2018