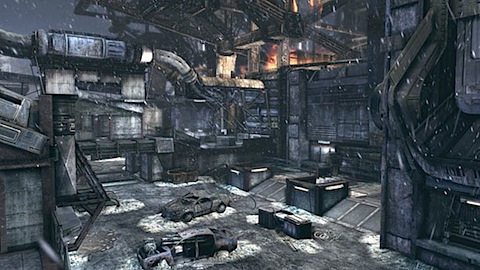 [Update: The Maps are officially region blocked in SA again. Sucks to be us.]
Microsoft have just announced that the Snowblind map pack for Gears of War 2 has gone live on Live.
I quickly moved off to my Xbox 360 to go and see if they are available in South Africa, even for a short while, so that anyone who is interested could maybe get their hands on them without the use of any VPN's. Problem is that it doesn't actually seem to be there yet.
It should open up later today, and if it does, there may be a small window of opportunity to download them before we get blocked once again.
The price is a little steep once again, costing 800MS Points for the 4 Maps: Under Hill, Grind Yard, Courtyard and the remake of Fuel Depot.
Last Updated: March 31, 2009