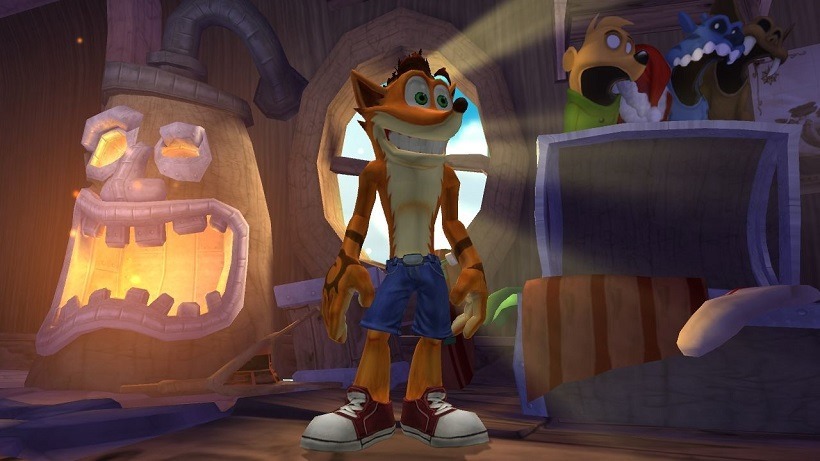 When you think back about some of the mascots Sony has used to push PlayStation as a brand, no single one is more recognisable, loved and appreciated more than good old Crash Bandicoot. The energetic orange creature in blue jeans is a cherished memory of those who grew up with the PS1, even if his track record of stellar games was tarnished a little after being sold off to Activision. Sony hasn't dealt with Crash in over a decade, but they're now frequently teasing his return.
And they've done it agai – just a few short months after PlayStation Experience, where Shawn Layden kicked off the show wearing a Crash Bandicoot shirt. Not so subtle.
This time it's PlayStation Middle-East getting in on the fun, with the social media account posting n the nose reference to Crash over the weekend. The Twitter post feature an image of the treasured character with the words "Most Wanted: Where Are You Crash?". That doesn't make a whole lot of sense on its own, but it's another tease for a franchise that has consistently been popping up on Sony's radar for the past year or so.
???? ??? ?????… ??? ??? ?? ????? pic.twitter.com/aj85Ap018v

— PlayStation Mid East (@PlayStation_ME) February 6, 2016
As Final Fantasy VII fans will recall this is extremely similar to the way Sony slowly built up interest around a Final Fantasy VII remake, which was eventually announced by Square Enix at Sony's E3 conference last year. The year earlier at PlayStation Experience Layden walked out with a Final Fantasy VII shirt – if that's any indication of how Sony is doing things now.
Thing is, Sony themselves don't own Crash Bandicoot. Activision are still the owners of the IP, so if anything Crash related is being made it's going through them. Their track record with the franchise is a little spotty, so if Sony really are going this route it will be interesting to see if they're going all in by purchasing the rights back, or simply collaborating with Activision on a new instalment.
Either way I honestly wouldn't mind another title in the same vein as the classic Crash titles on PS1. Hell even a  remastered anthology for the PS4 would be something I'd dip into. That's if Sony is doing anything at all.
Last Updated: February 8, 2016