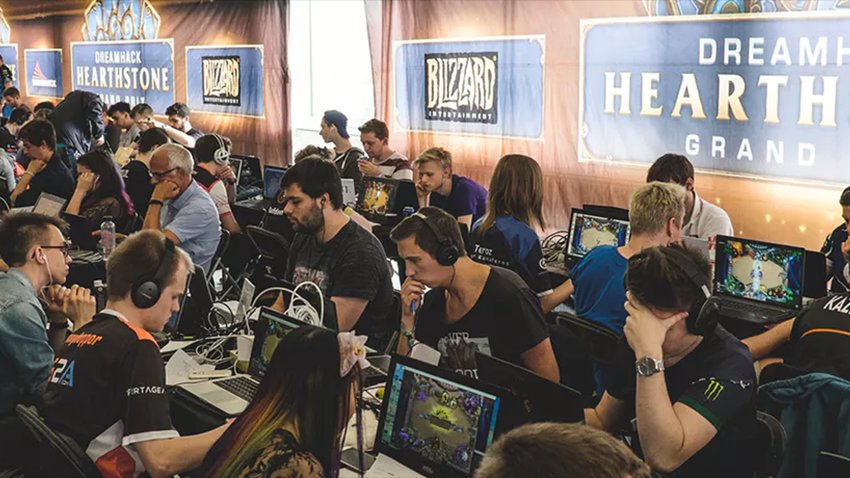 While some of you were looking elsewhere this weekend, a couple of local Hearthstone players just happened to be in France.
The DreamHack HCT Grand Prix hit France this past weekend and saw a total of 232 participants. Between the various international competitors sat South African players Dylan "Dib" Brown and Francois "Fafa" Mouton.
The two did the country proud with Fafa placing 100th, while Dib battled his way through the Swiss rounds to compete in the playoffs. He ended his Hearthstone tournament in ninth place to secure six HCT points.
Breaking down the Dib journey
The tournament structure featured nine Swiss rounds with five on day one and four on day two.
By the close of day one Dib had gone undefeated – one of only a few players to do so. The run included wins against some of the world's top players including RDU, Casie and Maverick.
Day two proved to be a little different with Dib securing two wins in his last four matches. He went on to win his final round of the Swiss rounds to secure a spot in the playoffs as the eighth seed.
Unfortunately, his run came to an end against Swiss player Yoann "Nights" Fasel. Dib lost the encounter 3-1 to secure himself a top 16 spot with a tournament record of seven wins to three losses.
Putting it into perspective
The players Dib faced on day one went on to place pretty high in the tournament with Maverick claiming the overall top spot in France. Maverick's only loss of the entire weekend was to Dib on day one.
The HCT points awarded brings players closer to the Seasonal playoffs which in turn lead to the Seasonal Championships and ultimately the World Championships.
You can find the full bracket and standings for the event here. The DreamHack series moves on to Austin, Texas this coming weekend.
Dylan "Dib" Brown also contributes his thoughts and opinions on Hearthstone to Esports Central.
Header image via Smash.gg. content provided by the lovely folks at Esports Central. 
Like esports?
Check out esports central
Last Updated: May 22, 2018