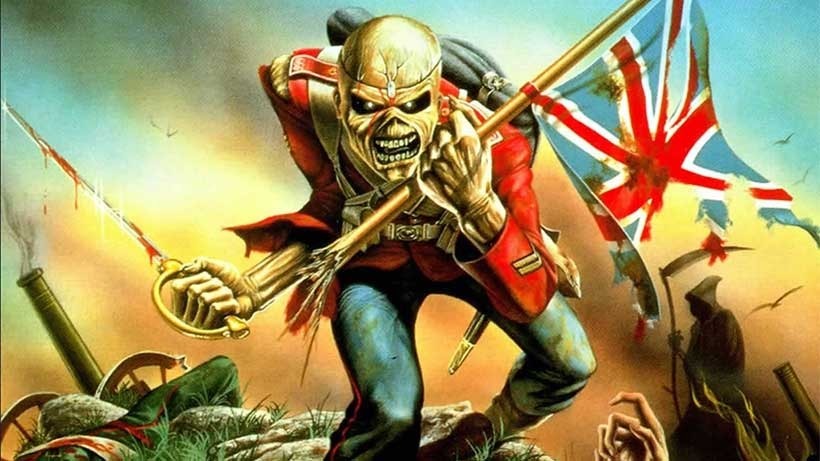 Iron Maiden will soon be touring South Africa, and despite being a bit of a Maiden fan, I've not secured myself tickets. The reason for that, probably, is that I'm old and grumpy, and the thought of being in an arena with old metalheads and all of their leather jackets and crusty denims makes me want to gag – but I digress.
There's little better than a bit of classic Iron Maiden after a long day, so I was quite happy to get an email saying there was an Iron Maiden game on the way. It's not the first one, mind you. In 1999 Iron Maiden released a game that shipped alongside Ed Hunter. It was a (terrible) first person shooter. This new one though? It's an RPG.
Before you get excited though, be warned that it is a mobile RPG – and it's also free to play.
The game is being handled by Roadhouse Interactive and 50CC Games, with a bit of input from Iron Maiden themselves.
"As a lifelong fan, I have always thought that Maiden's music, lyrics and cast of characters would provide the perfect basis for a deep RPG experience," said Roadhouse's Hursthouse. "With this game we're creating an outstanding RPG that will appeal to all mobile gamers, including those discovering Maiden for the first time."
Naturally, you'll play Legacy of the Beast as perpetual Maiden mascot Eddie, who has many forms, each with matching unique abilities.
The soundtrack will utilise Iron Maiden songs, and feature previously unheard live recording adapted to suit the game.
"We know many of our fans are gamers and we have long thought that Eddie and Maiden's music and imagery would be perfect for this," said bassist Steve Harris. "It's something we have been looking at revisiting since Ed Hunter way back in 1999.Now in 2016 it can all be done on a smartphone so it makes it even more accessible for Maiden fans everywhere and also all the gamers out there."
I'll give it a fair chance, but news that it's a mobile RPG has quite honestly made me want to run for the hills. If you really want an underappreciated game about Rock music, perhaps give Brutal Legend another go?
Last Updated: January 19, 2016