Over the past month South African Overwatch teams have been playing in the Orena Champions Ladder for their shot at a R10 000 winner takes all competition. The top four seeds from the ladder will enter a double-elimination bracket which kicks off tomorrow. Throughout the competition, three teams have outshone the rest, with a toss up between Ventus Gaming and Damage Control fighting for the fourth spot. Out of nowhere Ventus darted up the rankings to take third place, creating an extremely interesting bracket.
These are the current positions:
Nine Meter Bears
Friendship Squad
Ventus Gaming
E.D.E.N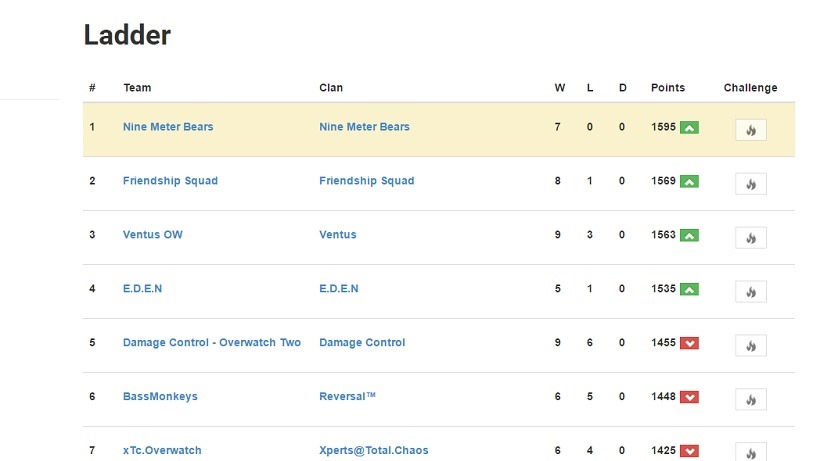 In total 61 matches were played throughout Season 1 which spanned over five weeks, proving that Overwatch is on the rise in South Africa.
The elimination stage of the tournament kicks off tomorrow (Wednesday the 3rd), with the following schedule:
Wednesday 3rd
Nine Meter Bears vs. E.D.E.N – 19:30 (WB Match 1)
Friendship Squad vs. Ventus –  21:30 (WB Match 2)
Thursday 4th
Winner of WB Match 1 vs. Winner of WB Match 2 – 19:30 (WB Match 3)
Loser of WB Match 1 vs. Loser of WB Match 2 – 21:30 (LB Match 1)
Tuesday the 9th
Winner of LB Match 1 vs. Loser of WB Match 3 – 19:30 (LB Match 2)
Winner of LB Match 3 vs. Winner of WB Match 3 – 21:30 (Grand Final)
All games in the elimination stages will be best of five forcing players to play on maps they may not be too familiar with, in turn making for some exciting action throughout the competition. All matches will be streamed live on the Orena Twitch TV channel with some great viewer giveaways including a Collector's Edition PC bundle, Steelseries Siberia 200 headphones, Steelseries Siberia 650 headphones, and a Steelseries Rival 100.
Be sure to tune in to all the action as Luca "RoBoHoBo" Tucconi and myself try our best to entertain you.
Like esports?
Check out esports central
Last Updated: August 2, 2016