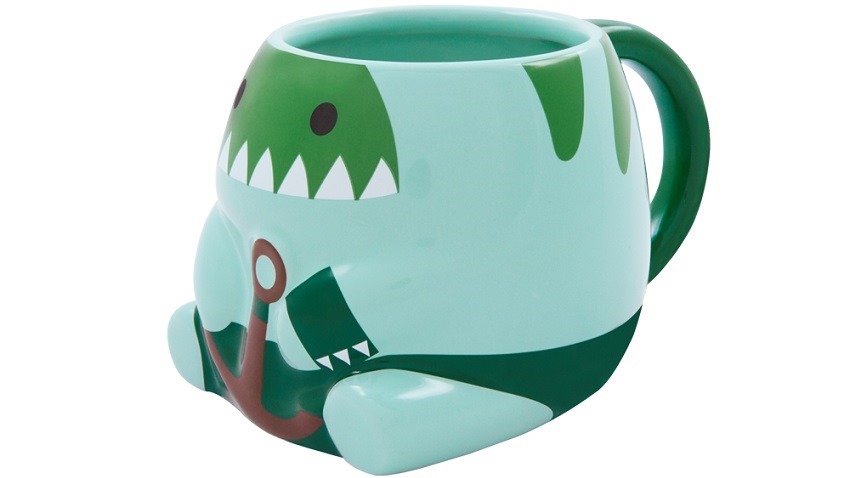 With the International approaching fast, the anticipation for Dota 2's premiere competition is at an all-time high. And Valve knows that every year, which is why they launch their Secret Shop online a few weeks ahead of the event. All manner of annual exclusive merchandise is open for anyone globally to order, fulfilled by WeLoveFine as is tradition. But every year there are issues, and this year Valve finally decided to take some action.
WeLoveFine have been notoriously bad to deal with in past years when it comes to Secret Shop purchases. Deliveries are slow and often get lost (I waited nearly three months for an order two years ago), and that's only if you're willing to put up with the ridiculous shipping fees to anywhere outside of the United States. One Dota 2 fan in Australia wanted to buy that pretty amazing Tidehunter mug, for example, only to find a $113 shipping charge for a $25 mug.
Complaints have also been directed at some of the quality of the items, which sometimes don't match up with the online listings. Couple that with a distressingly lacklustre range for woman (who Valve tries to get more of playing the games), and you've got a good handful of reasons for fans to be pissed. And Valve finally agrees. They've decided to apologise to fans and take the store offline until they're able to find a suitable partner to help them make the store more welcoming to all fans, regardless of where you reside.
In a press release, Valve had this to say.
Providing merchandise for Dota has never been a profit focused endeavor for us. Our goal has been to give easy access to the greatest number of Dota fans possible so they can show their affiliation with the game we all love. The way it is currently set up makes it really hard for fans to do that, and until we can fix it, we shouldn't have such an offer on the table.
It's a good message and refreshing to see them stick up their hand and claim fault after so many years of the same issues. But for now it does mean you'll have to wait for your International merchandise for a while longer.
Last Updated: July 21, 2017