The Electronics & Gaming Expo played host to its first ever Dota 2 competition this past weekend, and VS Gaming made sure it would be one to remember. Being, in my opinion, one of the biggest hits at the expo, the Dota 2 stage played host to South Africa's top eight Dota 2 teams in the VS Gaming Masters program. Starting early on the Friday teams entered a gruelling competition with the end goal of attempting to beat White Rabbit Gaming, the now strongest team in South Africa.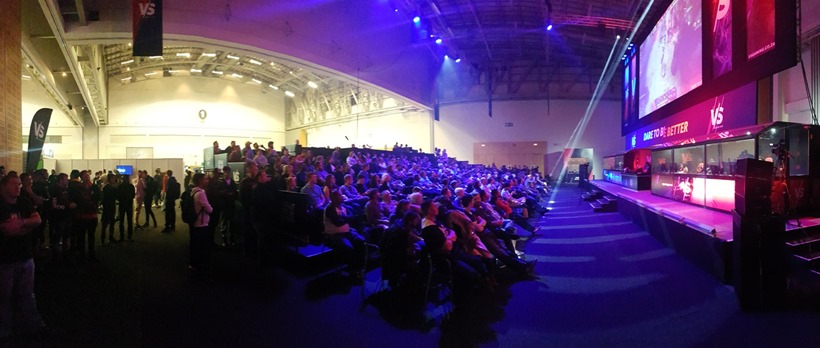 A packed audience during day 2 of the VS Gaming Dota 2 Masters
This weekend was my reintroduction to Dota 2 (just in time for the International) and I could not have been happier that it was at an event which featured some incredible Dota 2. After being away for almost three years, I was stunned by how close the competition was (apart for WRG). Teams like Energy Esports, Pulse Gaming, Aperture Gaming all showed promise this weekend and we cannot forget XTC Gaming, who were by far the most impressive team at the event. XTC have been the number two team for quite some time, so it was only fair that they would meet White Rabbit Gaming in the Winner Bracket Final and the Grand Final after they handed Energy Esports third place at the championship.
The XTC Gaming vs. Energy Esports loser bracket final played host to some of the tightest games I've watched in local Dota 2 since last year's Grand Final between then undefeated Bravado Gaming team and White Rabbit Gaming. White Rabbit Gaming finally brought down the titans, and sent most of them into retirement. The Energy Esports team had two old Bravado players, oDu and Habibi_D, and put forward a rather strong roster, but they were unable to defeat XTC Gaming who were hungry for their shot at White Rabbit Gaming.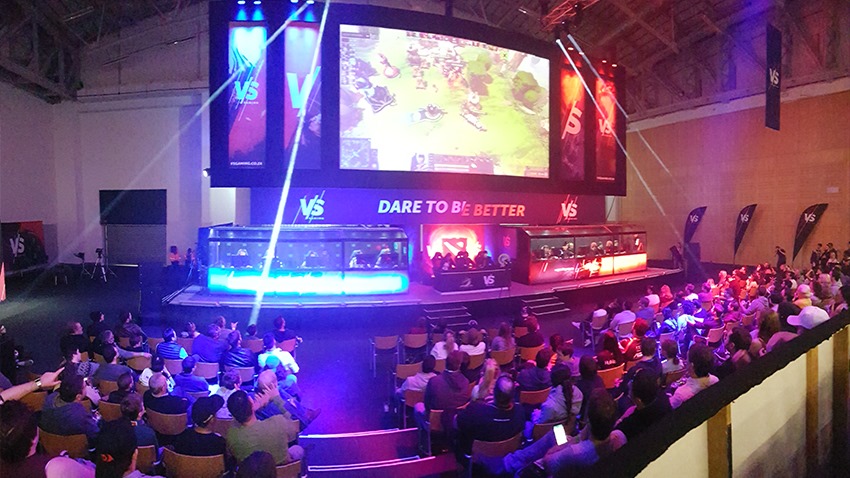 White Rabbit Gaming entered the Grand Final with a map advantage, and subsequently won the first map. This put them 2-0 ahead and we all thought we'd be seeing another 3-0 for the defending champions. We were all wrong as XTC Gaming fought back hard taking the next map after a slug-fest and absolutely destroying White Rabbit Gaming in map 3. The scores were now tied at 2-2 and fans, casters, analysts and teams sat in the audience bewildered as XTC now stood a real chance of becoming the next Dota 2 champions. It's important to note that XTC even managed to defeat the famed Castaway Invoker, which is a victory in its own. Map 3 was do-or-die (or Dota-And-Die), but White Rabbit Gaming had had enough and proved once again why they are the best team in the country. They came out the starting block swinging and made relatively quick work of XTC Gaming, and after the full four maps White Rabbit Gaming took down XTC Gaming to earn their second consecutive title for the VS Gaming Masters.
What the weekend proved was that, like CS:GO, the competition under the top team is extremely close and that was surprising to see noting the lack of Dota 2 tournaments in South Africa. The teams stuck around and showed their support, watching some great South African Dota 2. Congratulation have to go to VS Gaming who completed back-to-back events, and we all know I was once their biggest critic. EGE was also extremely well attended this year and the Dota 2 stage remained packed throughout the weekend's festivities.
Like esports?
Check out esports central
Last Updated: July 31, 2017