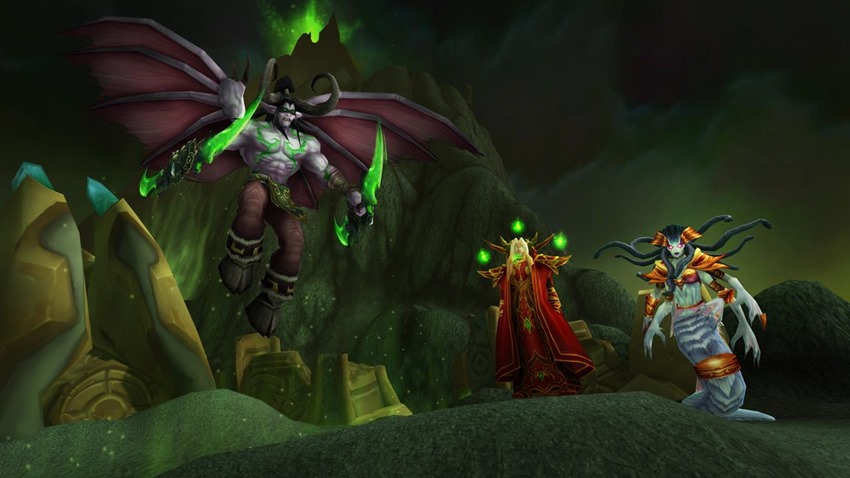 Slightly leaked a day ahead of schedule, World of Warcraft: Burning Crusade Classic has been officially announced by Blizzard. The original expansion was the first injection of new content into World of Warcraft back in 2007. Blizzard says that this update on the classic will once again see players enter the Twisting Nether and explore Outland—the shattered remains of the once beautiful Orc homeworld, Draenor.
You'll be able to battle to level 70, ride around on flying mounts like you own the place, and master two additional races: the mystical Blood Elves and the pious Draenei. Here's the trailer for it:
Burning Crusade was a big deal at the time when it was initially released. The expansion added many fresh elements to World of Warcraft, such as PVP arenas, flying mounts, and the beloved jewelcrafting profession. It also arrived at a time when players were forced to make a difficult decision: Remain on the World of Warcraft servers with a dwindling population, or move everything that they'd created in the years that they'd started playing, over to the Burning Crusade side of the game.
Fortunately, that decision not's going to be so tough as anyone who subscribes to World of Warcraft can also play Burning Crusade Classic for the price of nothing.
Last Updated: February 20, 2021