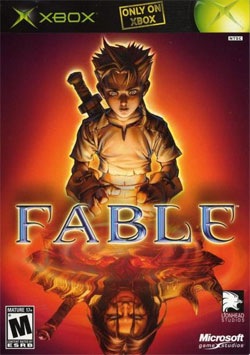 The original Fable – Peter Molyneux's over-hyped, under-delivered game for the Xbox was, despite its foibles, still a fantastic game. It's also this week's Xbox Live Deal of the Week, which should please Fable 2 fans who wish to explore a little of Albion's history.
Or at least it would, if Xbox Originals were available to us South African Xbox Live subscribers, who're so happily unencumbered by actual Xbox live support. So be sure to visit the marketplace where you can be greeted by yet another "This item is not available in your location" message. Hooray!
For those of you who do actually have access, Fable is discounted this week from the ridiculously overpriced 1200MSP to a slightly more reasonable 800MSP.
Source : MajorNelson.
[Note : Major Nelson currently has the price listed at an incorrect 240msp]
Last Updated: March 16, 2009