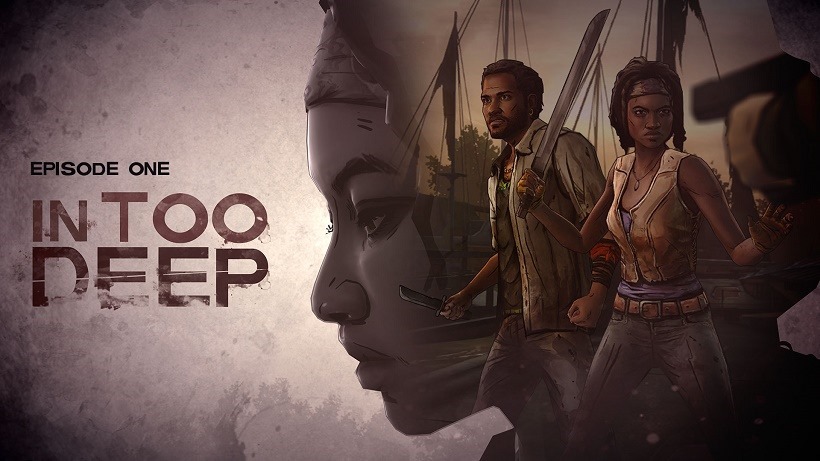 After the short teaser last week, I'm more excited than ever to get my hands on The Walking Dead: Michonne. Those first six minutes of footage alone were hectic, so one can only imagine what Telltale have planned for the rest of the miniseries. Whatever it is, you can bet that each of the three episodes will be filled with ten times more emotion than your average David Cage game.
And you know what? MY BODY IS READY… I think.
After finishing season 2 of the game back in 2014, I mulled over my decisions for ages. Did I make the right choices? I still don't know, but that's the beauty of this franchise – it will stay with you, and haunt you long after the credits have rolled. I really must be a sucker for punishment, because I want more of that in my life.
Thankfully, I won't have to wait much longer. At 8pm tonight, episode 1 of The Walking Dead: Michonne will be released! It's called 'In Too Deep', and it's looks to be the start of one hell of a trilogy. Here's the launch trailer…
In this premiere episode, 'In Too Deep,' Michonne joins Pete and his crew on the sailing ship The Companion as they cruise the coast for survivors and supplies. When a desperate signal for help draws them to a scene of horrific massacre, Michonne and the crew are lead further to the floating survivors' colony of Monroe, which may just be harboring the person responsible for the carnage.
Is it any good? Early reviews of episode 1 are out now – here's what some critics think thus far:
IGN – 7/10
True to its title, The Walking Dead: Michonne – Episode 1 is all about one character, somewhat to the detriment of the story and other characters. Michonne is so well done, though, from her impressive survival skills to the hollow look in her eyes, that she easily carries the entire episode. Even though I wasn't invested in the story, I did care about Michonne — everything she said, every walker she killed, and what will happen to her moving forward.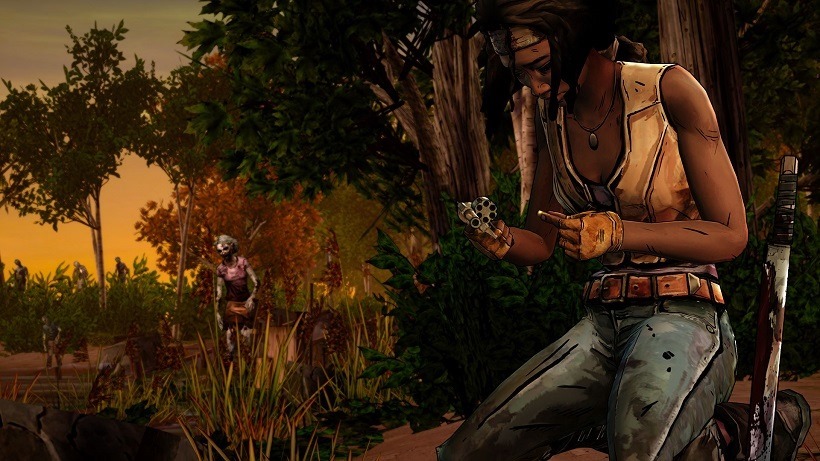 Whether the series can capitalize on what they have here in Michonne remains to be seen. The story in this first episode is captivating enough on its own terms, but in context of being yet another story of human nature in the face of a zombie menace, it's territory that's been tread far too many times before. Where Telltale's Walking Dead stories prior have typically hinged on the sanctity of humanity in those facing unspeakable trauma, Michonne's humanity already hangs by a thread, and In Too Deep does comparatively little to rebuild or cut away at that thread. In light of having a kind of protagonist we've seen far too little of in gaming, Walking Dead: Michonne can and should go to narrative places we haven't seen before.
Shack News – review in progress
The Walking Dead: Michonne offers a chance to become one of the more memorable characters in Walking Dead lore, but doesn't offer much beyond that, as this Telltale effort's first episode feels like a by-the-number affair.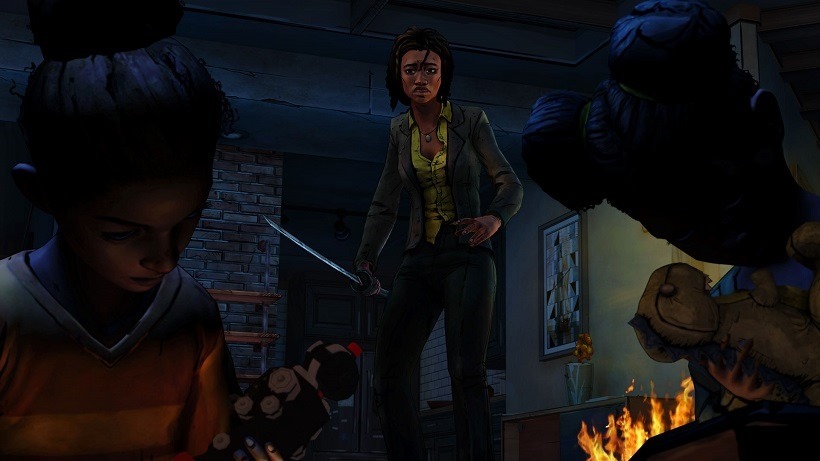 The Walking Dead: Michonne Episode 1 "In Too Deep" gets the series off on a very rocky start. There are story and pacing issues throughout, and the overall feeling of the episode is that it setup the next two entries, without delivering on anything of its own. It is somewhat saved by the usual quality writing and a great performance by Samira Wiley. There are also hints that the story has something more planned, something deeper and more interesting than the usual good guy vs. bad guy setup. We'll have to wait for Episode 2 to see if any of it pays off, but for now the series isn't living up to its predecessors.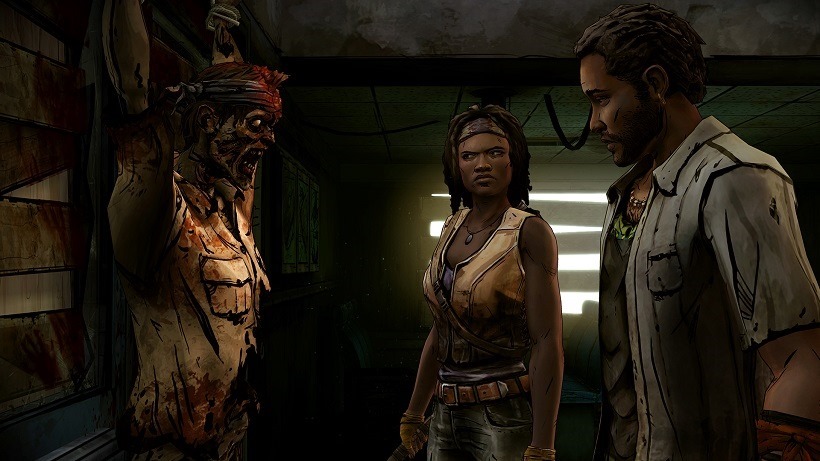 Oh dear, that's very mediocre! I'll take a look-see myself, and let you know what my thoughts are in my own review of episode 1 later this week…
Last Updated: February 23, 2016