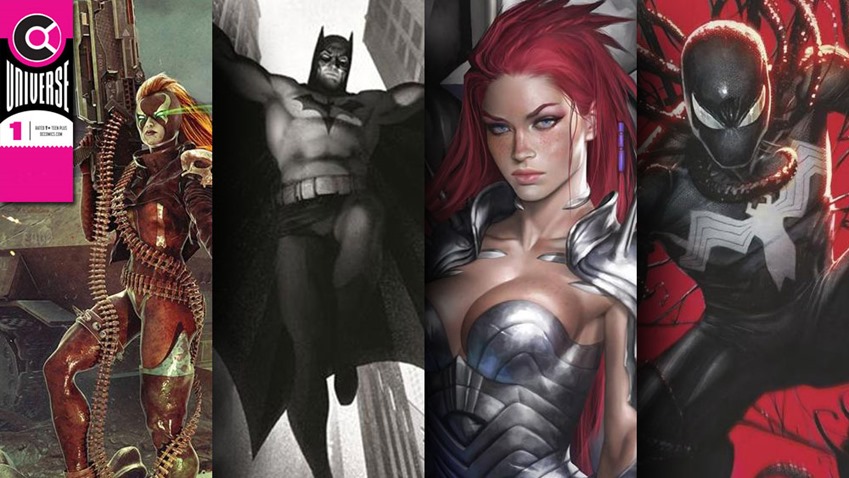 Hulk has always been Hulk, but Bruce Banner wasn't the first person to tap into the power of Gamma radiation and transform into an unstoppable muscle monster. This May, Immortal Hulk: Time of Monsters will reveal the "Original Hulk' a young boy who millenia ago unlocked the power of the Green Door that has been a focal point in writer Al Ewing's current and disturbing Hulk run. "10,000 years ago, something green and glowing comes to poison the ancient ground of the Fertile Crescent — and the hearts of its people," reads Marvel's synopsis of this one-shot.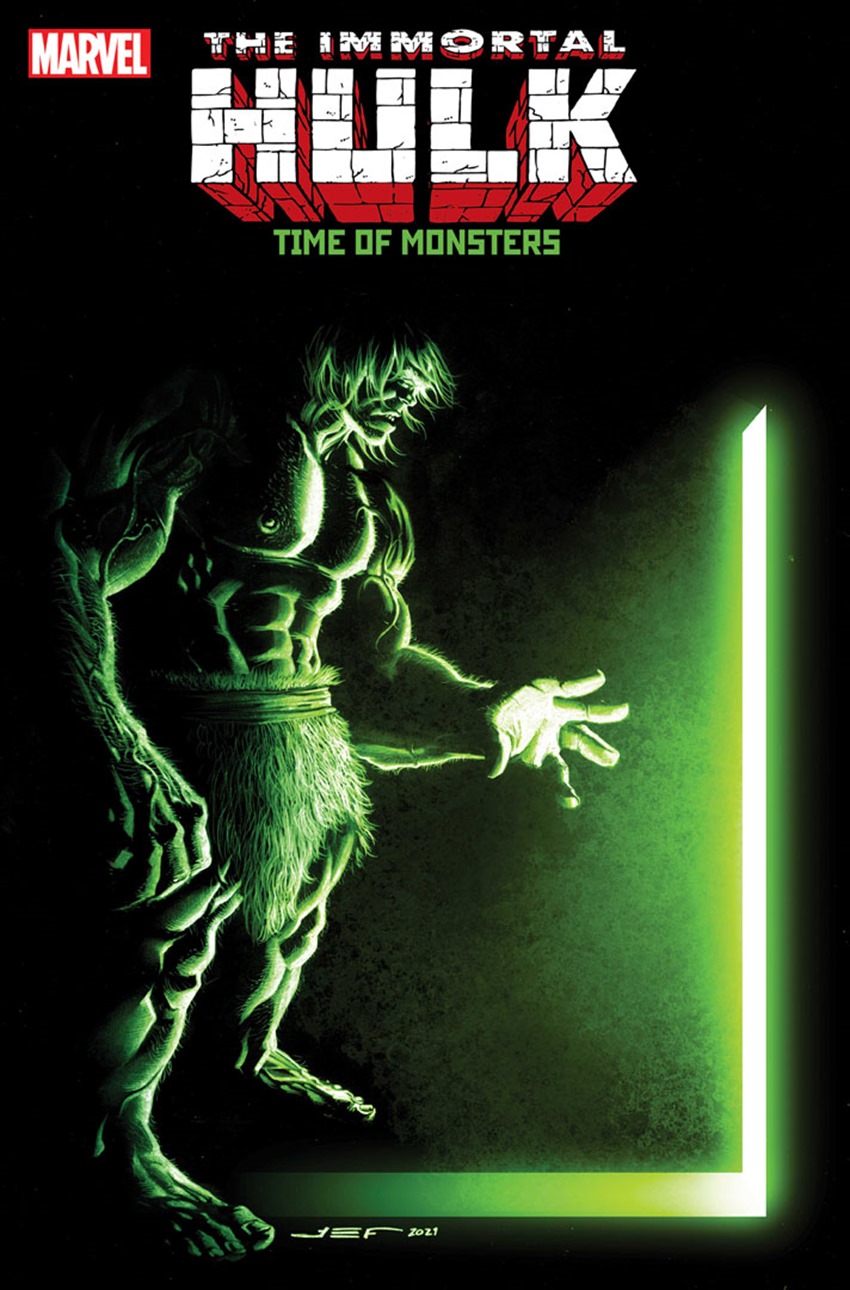 One boy is left to bear the consequences — and, for the first time…to open THE GREEN DOOR.
Alex Paknadel writes off of a plot that Ewing set up, which also features the art of Juan Ferreyra. If you're wondering just what the heck the greenest of doors is, quick history lesson! In Ewing's Immortal Hulk, the Green Door connects to a metaphysical realm known as the Below-Place, which is essentially Marvel's version of the Home for Infinite Losers. Or proper hell, to be exact.
The catch here is that this hell is reserved solely for individuals who possess Gamma radiation abilities, and they're able to leave this dimension if they so choose to. That leads to a resurrection if certain conditions are met, which also explains how some of Hulk's most persistent enemies have managed to supposedly cheat death. Or at the very least, stay deceased for a convenient amount of time before they return to the land of living.
Here's the biggest catch: When Bruce Banner was caught in the original gamma bomb explosion, he didn't survive it all. The radiation killed him and sent him to the Green Door, which also gave Banner a chance to resurrect himself as the Hulk. Sixty years of story later, and Banner has developed into a character who hides multiple Hulk personalities under his skin.
Long story short, go read Immortal Hulk, it's bloody brilliant and the creepiest incanration of the Hulk to ever hit the printed page. With that bit of business done, on to the best comic book covers of the week!
Comic book covers of the week credits
Black Cat #3 by Pepe Larraz
Black Panther #23 by Julian Totino Tedesco
Marvels Voices: Legacy #1 by Taurin Clarke
New Mutants #16 by Christian Ward
Symbiote Spider-Man: King In Black #4 by David Nakayama
U.S.Agent #3 by Marco Checchetto
Wolverine #10 by Adam Kubert
Crossover #4 by Geoff Shaw, John J. Hill, and Dee Cunniffe
Killadelphia #12 by Jason Shawn Alexander
Oblivion Song #30 by Lorenzo de Felici
Spawn #315 by Bjorn Barends
The Complete Darkness Vol. 1 by Marc Silvestri
The Department Of Truth #6 by Martin Simmonds
The Scumbag #5 by Nic Klein
Batman: Black & White #3 by Joshua Middleton
Batman: Gotham Knights – Contested by Brian Bolland
Batman: White Knight Presents Harley Quinn #5 by Matteo Scalera
Future State: Dark Detective #4 by Dan Mora
Future State: Suicide Squad #2 by Javier Ferrando Barranco
Future State: Superman – House Of El #1 by Yanick Paquette
Generations Forged #1 by Liam Sharp
Tales From The DC Dark Multiverse by Lee Weeks
Buffy The Vampire Slayer: Faith #1 by Kevin Wada
Something Is Killing The Children #15 by Kevin Dialynas
Black Of Heart #4 by David Hollenbach
The Eighth Immortal #2 by Tiffany Turrill
Tales From The Umbrella Academy: You Look Like Death #6 by Gabriel Ba
Robyn Hood: Iron Maiden #2 by Josh Burns
Disaster, Inc by Sebastian Piriz
I Breathed A Body #2 by Andy MacDonald
Sonic The Hedgehog #37 by Jon Gray
By The Horns #1 by Maria Lopez
Bloodshot #11 by Leonardo Manco
Last Updated: February 22, 2021