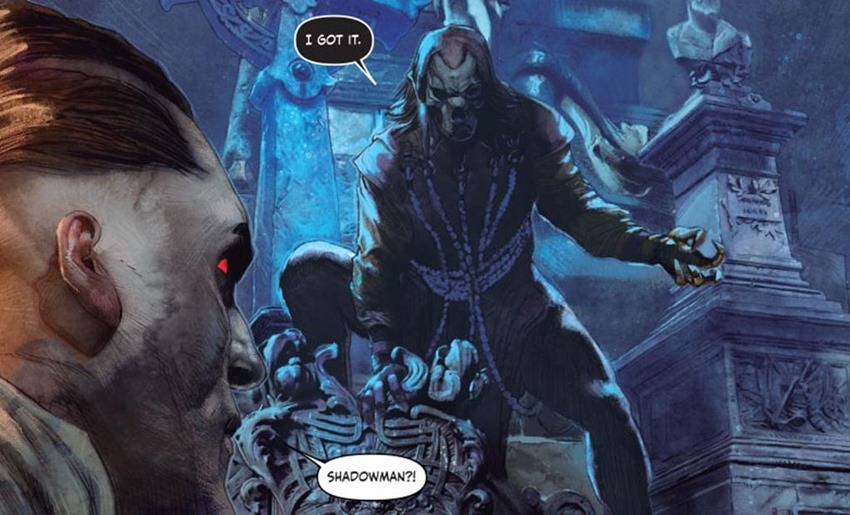 How far would you go to save your family? Would you fight? Would you kill? Would you risk losing everything as you engaged in a private war with a small army of possibly inbred yokels led by the sickest of family patriarchs without the power to be otherwise unkillable? For the first five issues of Bloodshot Salvation, that's a question which hasn't just been asked, but answered in a hail of blood and bullets.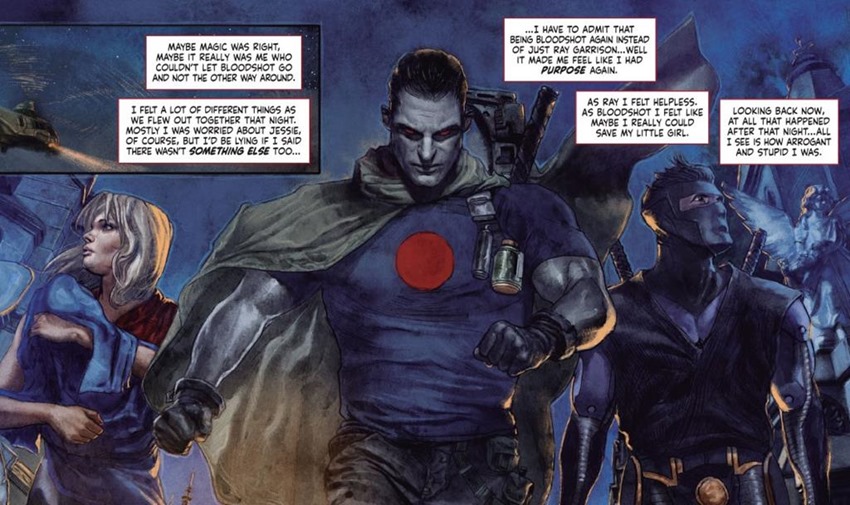 Writer Jeff Lemire's examination of the man inside of the Bloodshot nanotechnology has been a literal blast from the past. The story ain't over yet though, as Ray "Bloodshot" Garrison may have successfully ended a threat to his family but he's racing against the clock to save his infant daughter. Cursed to suffer a slow death thanks to a shared biology of nanomachines, Bloodshot now has to go even further than ever to save his child.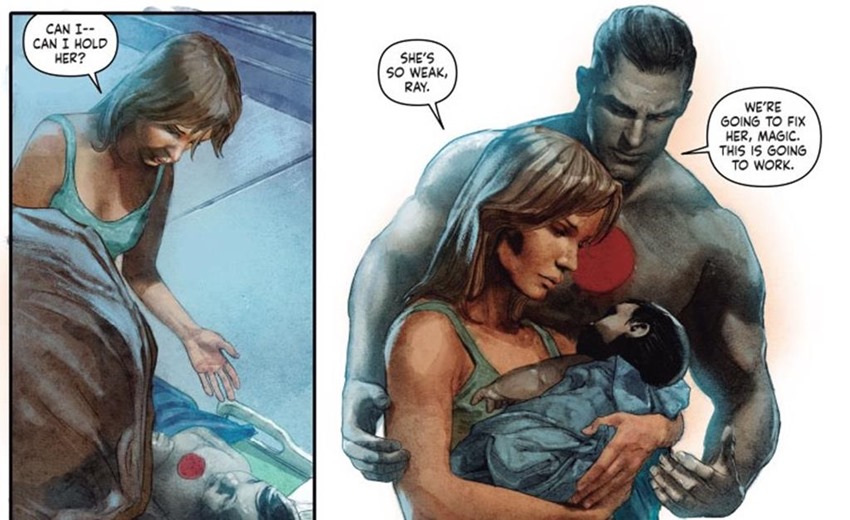 How far? How about beyond death itself, as Bloodshot finds himself aided by none other than Shadowman in his quest to save his child. The Deadside is calling, a bargain will be struck and the reason why Bloodshot vanished in the present day will finally be revealed. Quicker than previous issues in its pacing, Bloodshot #6 sets the unstoppable soldier on a path that'll push him to the bleeding edge.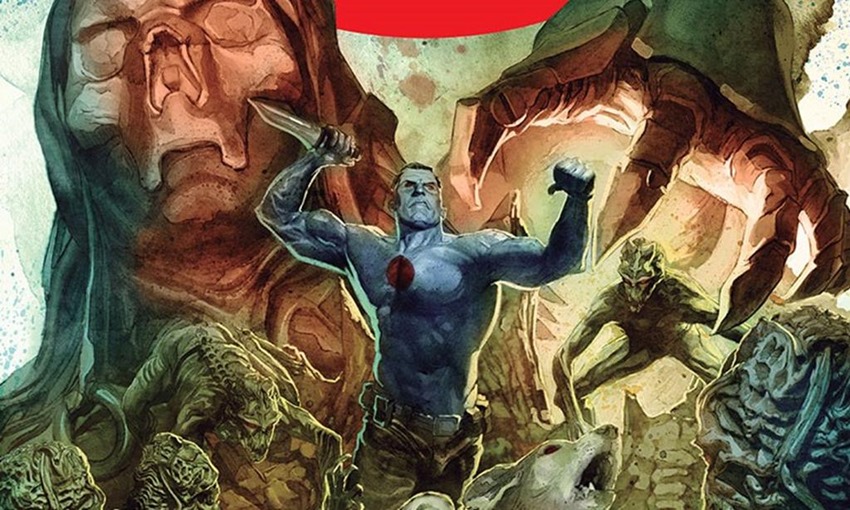 If the painted art of Renato Guedes is anything to go by so far, then Bloodshot Salvation is already the most visually impressive journey into damnation. All this, and the threat of Omen as Rampage succeeds in besting the Bloodshot Squad in the present day. Here's a quick preview of the series, ahead of its release on February 14:
And if you're excited to death over the return of Shadowman, here's an extra bonus! The infamous deadman returns on March 28, featuring a brand spanking new design from artist Greg Smallwood. Check out the new Jack Boniface below, along with a synopsis of his first new issue in many a year: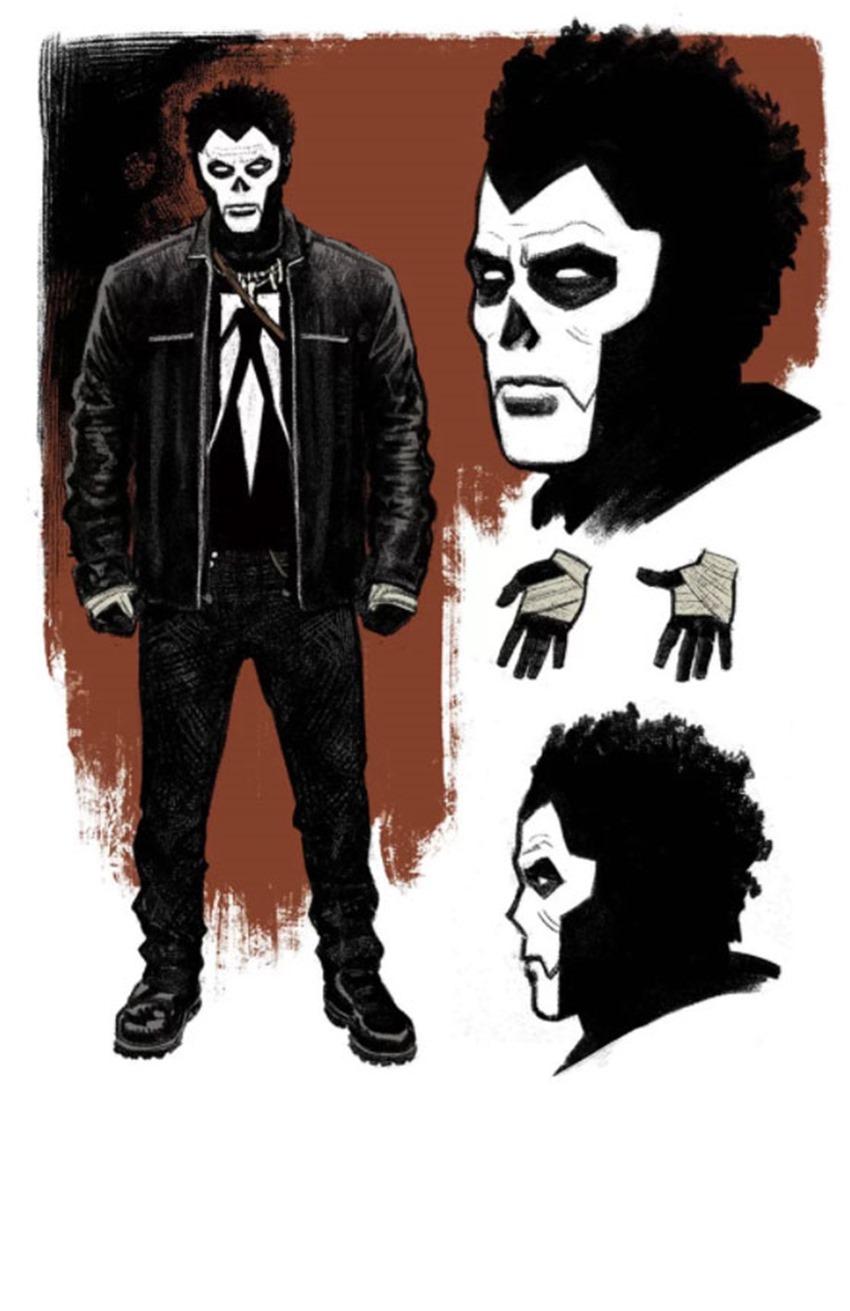 Orphaned at birth and raised on the margins of society, Jack Boniface never knew his place in the world. Until he discovered it waiting for him… in a darkness far older than the reign of men…

Unbeknownst to him, Jack was fated to become the next in a long lineage of Shadowmen – mortals bound to violent voodoo spirits of immense power – that could safeguard our world against incursions from realms beyond.
For years, he struggled to control the loa's murderous urges – a battle he eventually lost.

But now, after years of self-imposed exile, the man once known as Shadowman is returning home to sharpen the weapon within…and unleash a reckoning on the evils of our world that will soon send shockwaves through heaven and hell alike…

In the epic tradition of X-O MANOWAR and BLOODSHOT REBORN, Shadowman storms to the forefront of the Valiant Universe – more powerful, more terrifying, and more relentless than ever before – in an adrenaline-fueled ongoing series from superstar writer Andy Diggle (Green Arrow: Year One, The Losers) and high-octane artist Stephen Segovia (Action Comics)!
Last Updated: February 12, 2018