What's so Civil about war, huh? Unless it makes for a seriously good Guns 'N Roses track 200 years later, but that's beside the point. Marvel has a new Civil War series on the way in June, timed suspiciously close to the release of that other Captain America film which also has that title as a suffix. Heroes will fight! Worlds will collide! Spider-Men will trade witty one-liners at their opposition.
Marvel has been mum on the details so far, revealing only the team sides and the person that they're all fighting over: An Inhuman who has the potential to see the future with startling accuracy. A power so sharp, that a conflict erupts over whether or not to pull a Minority Report and stop crime before it happens, or let the punishment come after the crime.
According to new details from Marvel, the Inhuman caught in the middle of all this is named Ulysses: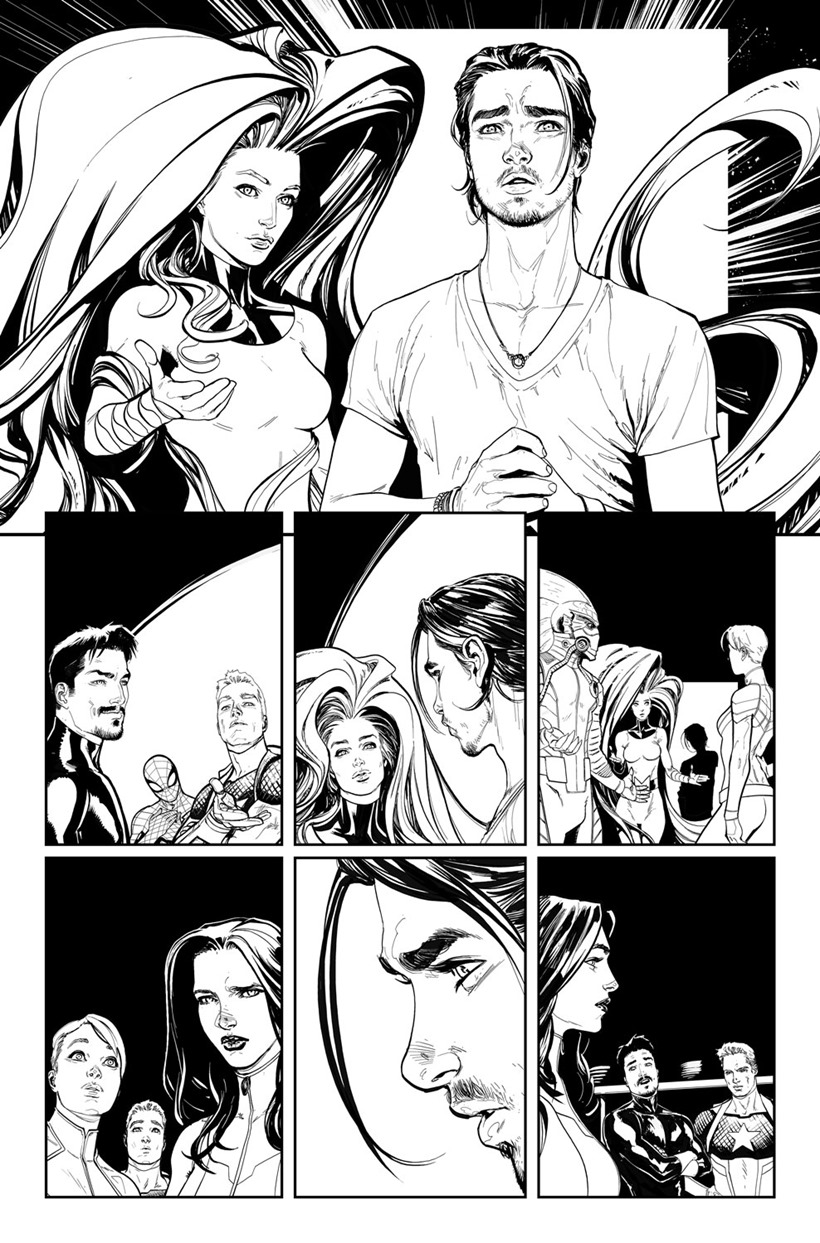 "Here's this young man who is being forced to grow up very quickly. He was on a pretty traditional route on America, and something happened that completely derailed his life, and that's becoming an Inhuman," Civil War II writer Brian Michael Bendis said to IGN.
A few things are happening with this character. This character expresses an idea that shows what's unique about the Inhuman story, and the growing Inhuman population the Marvel Universe, and the stories they can tell. This is someone who had a specific view of the superheroic community, and then is thrust right in the middle of it in a very controversial and dividing way. Going from 'Holy crap, that's Iron Man!' to 'Holy crap, Iron Man is coming after me!'

There's a lot going on with the character. It really sets the stage for the Inhumans going forward.
Just don't mention mutants. While Bendis will script the words, visual duties will be handled by artist David Marquez and colourist Justin Ponsor. Marquez has been cranking out magnificent pages for a while now, with Ultimate Spider-Man and Invincible Iron Man being some of his recent highlights. Seriously, look at this gorgeous art:
And those colours, man they just pop. Colourists are an under-appreciated part of the comic book process, but they're the people who really make a book stand out on a shelf filled with similarly colourful heroes and villains. "He is one of the best colorists on the planet," Bendis said of Ponsor.
His name is on so many of the best books I've been attached to. I hold him in the highest regard. I think he is a master of his craft. I think of him in the way most directors think of their cinematographers. I am honoured to have my name alongside his. His contributions are the standard in which other colourists should be judged.
Other details revealed include the Hulk being angrier than ever before, as Bendis said that "something very unique" will happen to the Hulk in that issue," while the overt Minority Report influences are "a surface similarity at the outset, and as the story continues, you'll see it's very, very different," according to Marvel Editor-in-Chief Axel Alonso.
Last Updated: March 31, 2016