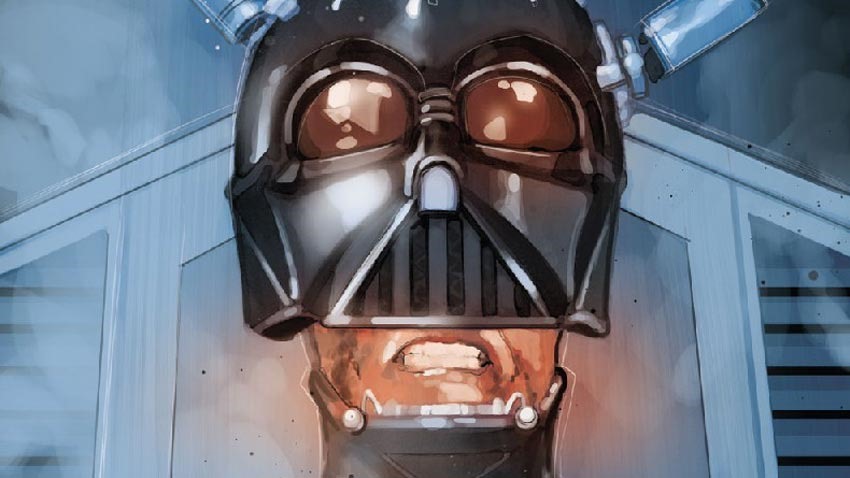 When Marvel got their hands on the rights to print new Star Wars comics (presumably after wiping the tears from Dark Horse off of the contracts), they didn't exactly sit on the property. Top-tier talent was recruited, with iconic characters such as Han Solo, Luke Skywalker and Princess Leia getting the chance to shine on the printed page once again.
Kieron Gillen and Salvador Larocca's Darth Vader series however, was the real jewel in that crown. A dark series of intrigue and betrayal, this was the series that set Vader up for his eventual redemption in Return of the Jedi, as he played a dangerous game amidst powerful players in the established Galactic Empire straight after the events of Star Wars: A New Hope.
This was the Darth Vader that audiences were used to: A ruthless enforcer of the dark side of the Force, who could be a hammer of Imperial might in one scene and a surgical scalpel when the need arose. I've always wanted to see Vader at his most raw however. Fresh out of the bacta tanks after his devastating loss on Mustafar, believing himself to be the victim and falling for a lie that he killed the love of his life.
That's where the latest Darth Vader series will pick up. The newly christened Sith Lord is rocking some wizard leather, having had his remaining limbs replaced with cybernetics that fuel his pain and rage as he sets out to build a new lightsaber and help secure the Galactic Empire. Here's a sneak peek via Newsarama, along with the official synopsis:
The most fearsome villain in the entire galaxy returns for an all-new series — Prepare for DARTH VADER #1! This June, superstar writer Charles Soule (Poe Dameron, Astonishing X-Men) will team with chartbusting artist Giuseppe Camuncoli (Amazing Spider-Man) to chronicle the epic rise of one of the greatest villains in all of fiction!

When Anakin Skywalker fell, both to the pull of the dark side and to the blade of Obi-Wan Kenobi, he rose back up, more machine than man. Having lost everything that he once held dear, the one who was prophesized to bring balance to the Force instead chose a darker path. Now, in a story set directly after the events of Star Wars: Revenge of the Sith, he must take his first steps into a darker world as…Darth Vader, Dark Lord of the Sith!
As keen as I am to see this story unfold, it's the fact that Giuseppe Camuncoli is handling art duties on this book that really has me excited. He's one of the best damn Spider-Man artists of all time, and I can't wait to see his vision for the Star Wars universe. Charles Soule handles the words and scripting for Darth Vader, with the series kicking off in June.
Last Updated: May 12, 2017