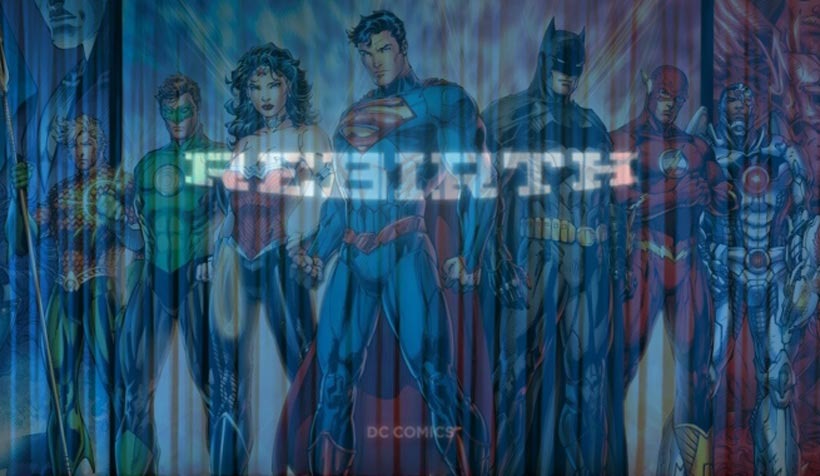 When it comes to continuity, DC Comics is very much run by an IT department. An IT department that regularly turns that comic book universe off and on again. Crisis on Infinite Earths was the first series to align the DC comics continuity into a more streamlined product that was hobbled by decades of conflicting storylines and events, while Zero Hour repeated the act somewhat a few years later.
The latest such event that swept continuity under the multiversal rug was the Flashpoint Paradox which ushered in the New 52 universe. It's been a good couple of years since then, with a firmly established cast of characters who have pretty much used that reboot momentum to carry out new stories and directions.
But over the last couple of months now, the Distinguished Competition has been hinting at something else though. A Rebirth within the DC Universe. And that's not a word which is thrown around lightly. Green Lantern: Rebirth was the first event series that completely rewrote the status quo of the Emerald Knights, making Hal Jordan a primetime player again and reforming the universal Green Lantern Corps.
It was a huge undertaking, one that was felt across multiple titles and was done so without sacrificing decades of work that had been done in the years after Jordan's rampage against the Corps while under the influence of the Fear entity Parallax. Hot on the heels of that event, was Flash: Rebirth. A mini-series that didn't undo Barry Allen's heroic sacrifice in the Crisis on infinite Earths saga, but brought him back into the mainstream.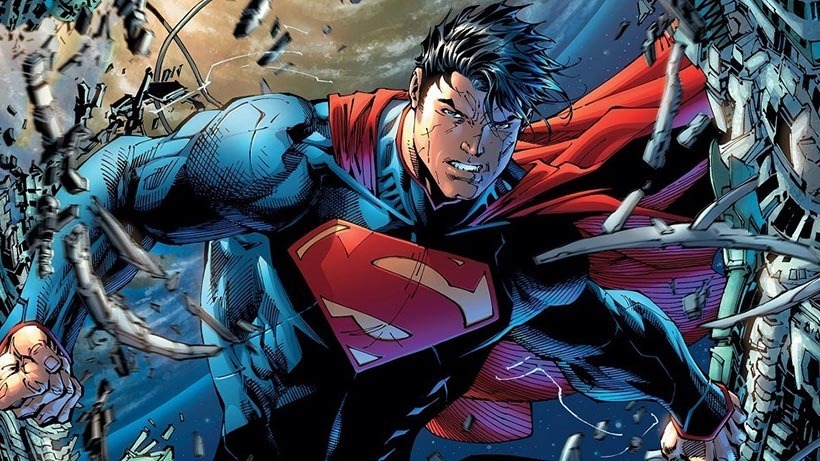 That was a series that focused on why Barry Allen was one of the greatest heroes of his age, giving him an origin story that motivated him into becoming the fastest man alive. Whatever the event is however, you can't shake the DC Universe up without having a Flash present. DC Universe: Rebirth starts this May, with the publisher saying that it will lay the groundwork for their universe to evolve.
The man who penned both Green Lantern: Rebirth and The Flash: Rebirth, DC creative director Geoff Johns, is writing the the event primer – an 80-page one-shot special scheduled for release on May 25, and illustrated by Ethan Van Sciver, Ivan Reis, Gary Frank and Phil Jimenez – and spoke to Comic Book Resources about what the publisher wants to do in Rebirth:
There are certain things, like legacy, that are missing. There are other things that I don't want to totally spoil. But there are a lot of things in there that I think are unique to the DC Universe, and really need to be pushed back to the forefront. The world's greatest heroes and the world's greatest villains. The epic stories. The expanding mythology. The obscure and legacy characters getting their due alongside the classics.

If you look at the new Star Wars — it's kind of a rebirth, right? It goes back to the classic tropes of Star Wars, but it introduces new characters. New threats. It has the spirit of Star Wars, it feels like a Star Wars movie. Probably the first Star Wars movie that's felt like a Star Wars movie in a long, long time. That's a perfect example of what I think "Rebirth" is — a celebration, but it doesn't mean we're just going backwards.

It's an echo of the past, but looking to the future. That's what I want to do with this. There's got to be an umbilical cord that goes all the way back to "Action Comics" #1, that connects the whole DC Universe. Grant Morrison has said it best — DC is a living, breathing universe that's truly alive — and it gets new life by those who write and draw the books. That's what makes a better DC Universe, a better line of books, and quite frankly, makes it all much more fun — working together.
A Rebirth that will have a whole new library of number one issues, barring Action Comics and Detective Comics which will be reverting back to their pre-Flashpoint numbering with issues #957 and #934 respectively. They'll also be going biweekly on the publishing schedule. Here's the full list of new comics coming your way later this year:
June Rebirth Specials:
AQUAMAN REBIRTH #1
BATMAN REBIRTH #1
THE FLASH REBIRTH #1
GREEN ARROW REBIRTH #1
GREEN LANTERNS REBIRTH #1
SUPERMAN REBIRTH #1
TITANS REBIRTH #1
WONDER WOMAN REBIRTH #1
New #1 Issues (Biweekly titles):
AQUAMAN #1
BATMAN #1
THE FLASH #1
GREEN ARROW #1
GREEN LANTERNS #1
SUPERMAN #1
WONDER WOMAN #1
New Issues (Biweekly titles):
ACTION COMICS #957
DETECTIVE COMICS #934
July Rebirth Specials:
BATGIRL & THE BIRDS OF PREY REBIRTH #1
HAL JORDAN & THE GREEN LANTERN CORPS REBIRTH #1
THE HELLBLAZER REBIRTH #1
JUSTICE LEAGUE REBIRTH #1
NIGHTWING REBIRTH #1
RED HOOD & THE OUTLAWS REBIRTH #1
New #1 Issues (Biweekly titles):
HAL JORDAN & THE GREEN LANTERN CORPS #1
JUSTICE LEAGUE #1
NIGHTWING #1
New #1 Issues (Shipping monthly):
BATGIRL #1
BATGIRL & THE BIRDS OF PREY #1
THE HELLBLAZER #1
RED HOOD & THE OUTLAWS #1
THE SUPER-MAN #1
TITANS #1
US Fall Rebirth Specials:
BATMAN BEYOND REBIRTH #1
BLUE BEETLE REBIRTH #1
CYBORG REBIRTH #1
DEATHSTROKE REBIRTH #1
EARTH 2 REBIRTH #1
SUICIDE SQUAD REBIRTH #1
SUPERGIRL REBIRTH #1
TEEN TITANS REBIRTH #1
TRINITY REBIRTH #1
New #1 Issues (Shipping twice monthly):
CYBORG #1
DEATHSTROKE #1
HARLEY QUINN #1
JUSTICE LEAGUE AMERICA #1
SUICIDE SQUAD #1
New #1 Issues (Shipping monthly):
BATMAN BEYOND #1
BLUE BEETLE #1
EARTH 2 #1
GOTHAM ACADEMY: NEXT SEMESTER #1
SUPERGIRL #1
SUPERWOMAN #1
SUPER SONS #1
TEEN TITANS #1
TRINITY #1
Last Updated: February 19, 2016