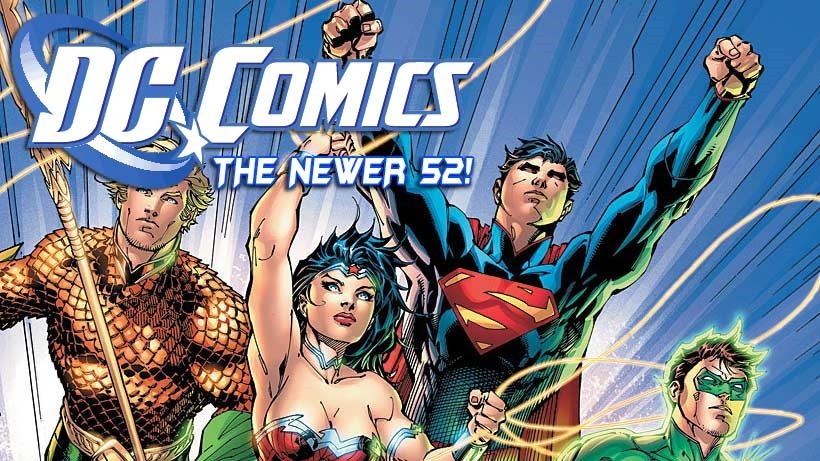 It's 2011, and the DC Comics universe as we know it, is dead. Thanks to the events of Flashpoint, which saw the Flash rewrite reality in an event to save the multiverse, a new timeline was born. One with new heroes, modern takes on old favourites and costumes where stitch lines were ridiculously important. It was alright.
The New 52 was meant to be a brand new starting point for the DCU, as 52 new comic books were launched and heroes were tweaked. Some of it was good! Some of it was bad. But after four years, DC has managed to settle into a certain groove and find its way with some bold new titles that were coupled with superstar creative teams.
Now, it looks like DC is getting ready to reboot yet again.
That's according to the rumour mill over at Bleeding Cool, where the salt-pinching points towards a new, new 52 again. According to their sources, the relaunch will see numerous new first issues in June, with a line of comics dominated by Batman, Superman, Wonder Woman, Harley Quinn and the Suicide Squad.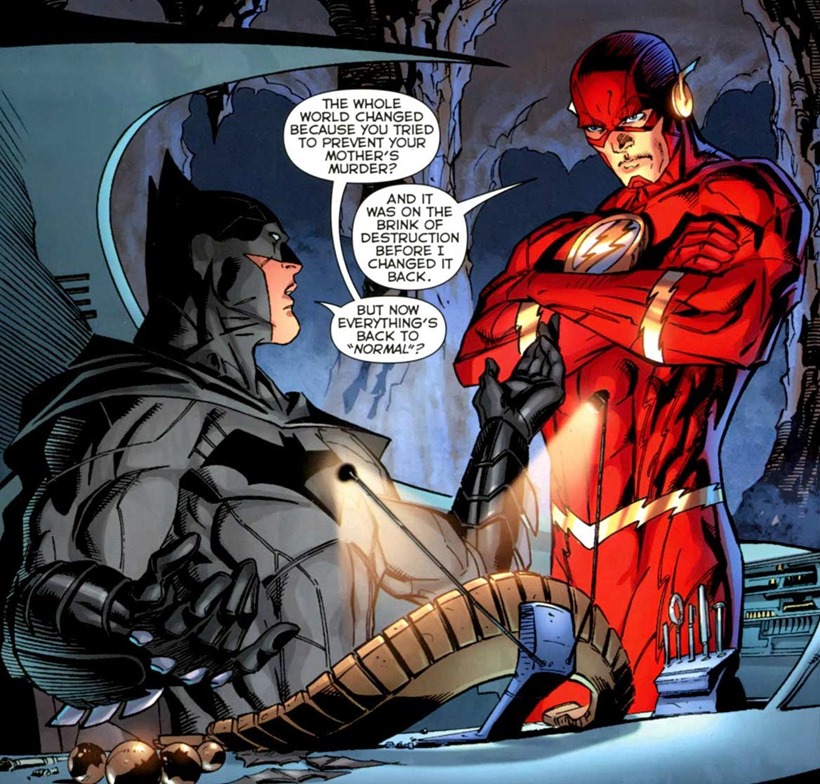 Ringing any bells? That's because the titles above are all being featured in DC and Warner Bros. plans for their own cinematic universe of capes and tights. 2016 will see the world's finest heroes tangle in Batman V Superman, while Suicide Squad in August will introduce Harley Quinn and the rest of Task Force X to the mainstream crowd.
And throwing even more fuel onto the fire, comes this tweet from DC Comics co-publisher Dan Didio:
#Rebirth pic.twitter.com/xuKemmsPh2

— dan didio (@dandidio1) January 22, 2016
Rebirth isn't just a trendy word for a relaunch. It's also the title of two significant milestone comics from the pre-New 52 universe, that saw the silver age incarnations of Green Lantern and the Flash return to prominence in comics. There's also a lot at stake here, and a potential headaches to deal with. Last year's Convergence event already established that the old DC Comics universe was still alive and well in the multiverse, existing side by side with the New 52.
Rebooting the DC Comics universe yet again after Flashpoint also sounds a tad bit unlikely, especially when competitor Marvel Comics has just instituted a soft reboot of their own following Secret Wars.  I'd put money on DC borrowing a different page out of Marvel's book however, and going for an easier creative relaunch.
Back in 2012, Marvel relaunched with a stack of new first issues. The continuity of established characters were around the same, but creative teams were reshuffled so that new storylines could be plotted. And it worked, resulting in a fresher and more exciting Marvel Universe. And with current Batman writer Scott Snyder leaving that book for Detective Comics, it sounds likely to me.
It's not just about creating comics these days. It's about tying them into a massive multimedia platform that includes TV series, films and animation. With DC experiencing success on the small screen with Arrow, Supergirl and The Flash, a ton of films in the pipeline and enough merchandise to get a retailer to scream, now is the time to strike.
Here's hoping that the Rebirth can channel live up to fan expectations.
Last Updated: January 25, 2016