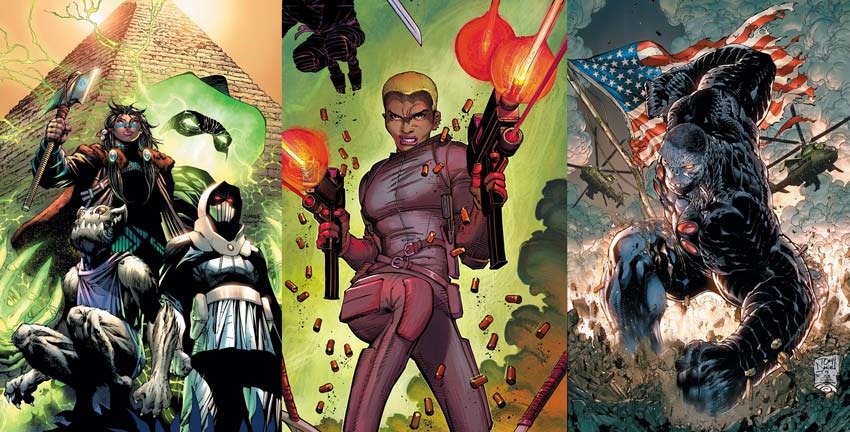 I've always felt that when it comes to comic books, the art was always more important than the story. It's a visual medium, one which is driven by bombastic splash pages and covers which grab you by the eyeballs and refuses to let go. Is a writer important to the process? Absolutely, yes they are. But they're the director of the story being told. It's the art team of pencilers, inkers and colourists who give life to words.
Without the art, a script is merely an unpublished book. Without the words, the art may be directionless but at least it's far easier on the eyes. Times have changed though, with many a creative person in the comic book industry serving as both writer and artist. There's still a place in the field for dedicated artists though, people who can draw a story using a particular set of skills that they've honed and perfected over many years.
Those are the artists, who are leading the charge in DC Comic's newest line of graphic novellas, Dark Matter. Revealed a while back at San Diego Comic Con International, the new line of comic books is meant to create a series of artist-driven efforts. "'Dark Matter' is a return to bringing both the writer and artist to the fore to unlock their full potential," DC Comics co-Publisher Jim Lee said back at SDCC via CBR.
At the talent summit we discussed what was missing in comics and how we could create something that's new for this generation of fans. The result was 'Dark Matter.' You'll see bombastic action scenes and a visual narrative driven by the artist. This approach has energized the creators involved, myself included, and we're going to have a lot of fun with these books.
Dark Matter kicks off with Lee's Immortal Men, as well as Silencer and Damage. Here's a sneak peek at the stories on their way via the latest comic book industry solicitations:
THE IMMORTAL MEN #1
Written by JAMES TYNION IV
Art and cover by JIM LEE and SCOTT WILLIAMS
"THE END OF FOREVER" part one! There is a secret history to the DC Universe of heroes who have protected humanity from the shadows since the dawn of time…and who can live forever. Enter the Immortal Men! The team, headed by the Immortal Man, has waged a secret war against the House of Conquest for countless years—but Conquest has dealt a devastating blow.
When their base of operations, known as the Campus, is savagely attacked, the Immortal Men must seek out their last hope—an emerging metahuman known as Caden Park! Caden's emerging powers may be able to ensure the Immortal Men's survival—but will Conquest get to him first?
DAMAGE #1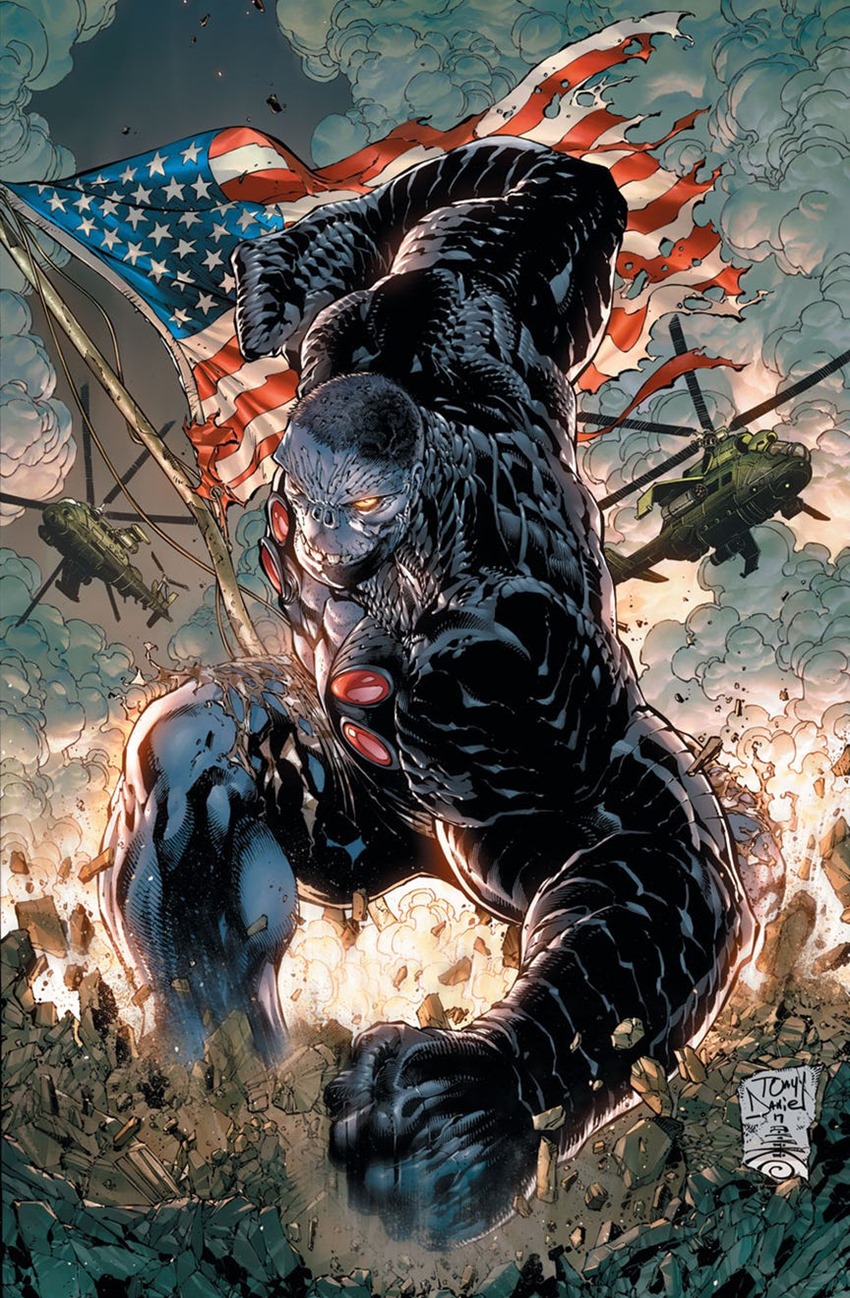 Written by ROBERT VENDITTI
Art and cover by TONY S. DANIEL and DANNY MIKI
Ethan "Elvis" Avery just wanted to serve his country. Instead, he's been changed into a monster!
Tasked as the government's own living, breathing, ticking time bomb, Ethan retains no control when the monster takes over. Cheaper than a nuclear warhead and twice as effective, Ethan fights to rein in the damage he unleashes when the beast inside him springs free for one hour a day. With everyone around him in danger, Ethan struggles to contain the DAMAGE he inflicts on the DC Universe.
THE SILENCER #1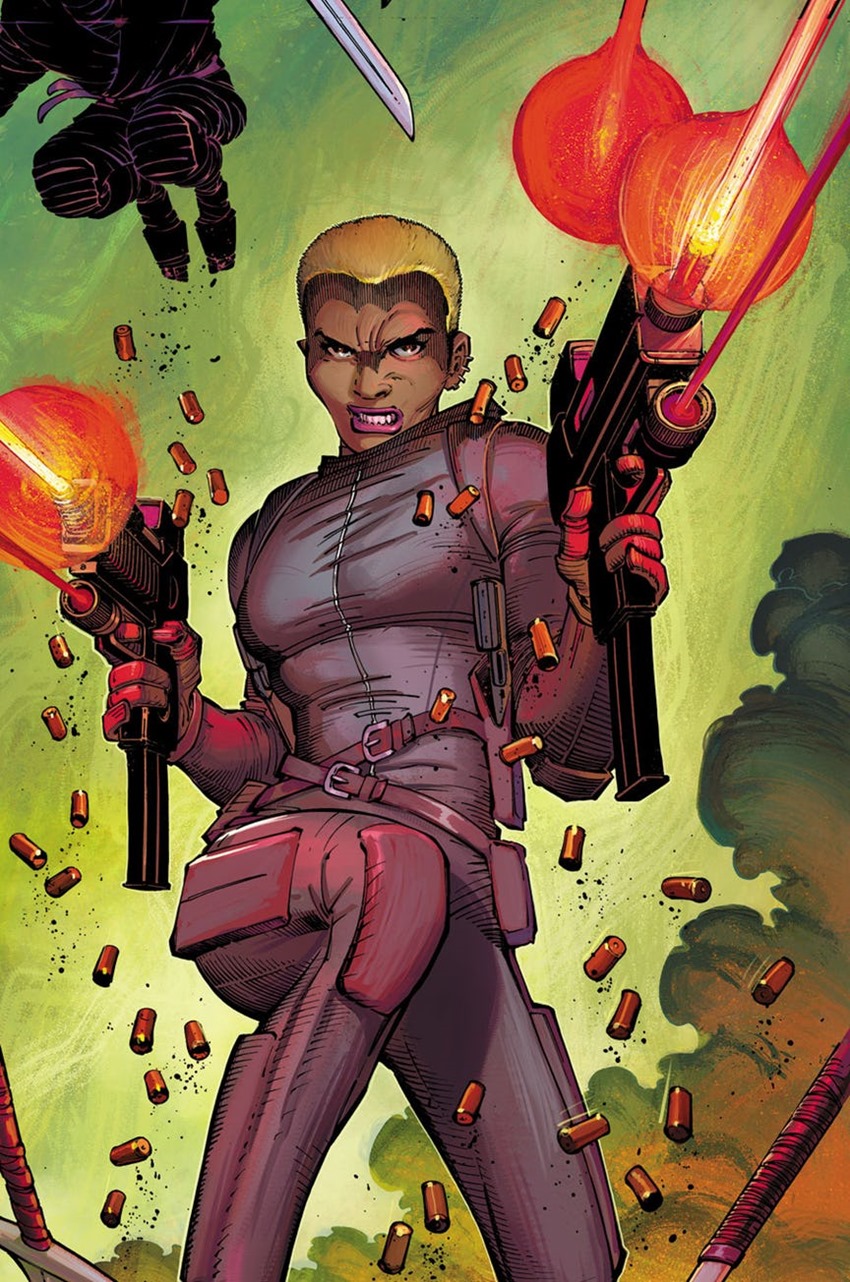 Written by DAN ABNETT
Art and cover by JOHN ROMITA JR. and SANDRA HOPE
"CODE OF HONOR" part one! She's one of the DC Universe's deadliest assassins…and you've never heard of her. Super-strong, highly trained, armed with devastating and stealthy meta-human abilities, the Silencer is virtually invincible. Or at least she was. After decades as Leviathan's chief assassin, Honor Guest put in her time and managed to get out with her skin intact. Now she lives a normal life with a normal family in a normal house on a normal street.
But the past has come back to haunt her in the form of her old employer and a deadly new mission…and Talia Al Ghul won't take no for an answer.
Exciting times ahead. DC have made clear their intentions of late to deliver comic books outside of the norm, as the industry can't carry the traditional delivery of monthly comics forever. Alongside bigger efforts such as Sean Gordon Murphy's upcoming Batman: White Knight, it's good to see the Distinguished Competition try their hand at more experimental titles.
Last Updated: September 20, 2017