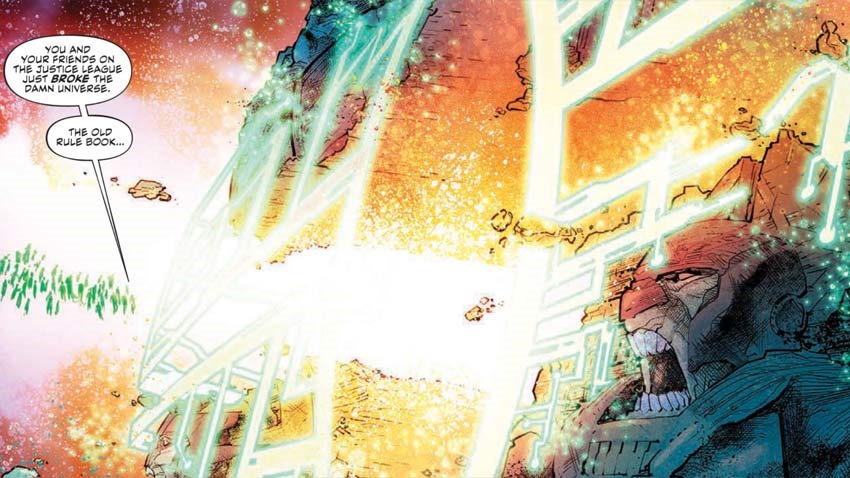 Dark Nights Metal may have ended with a multiversal threat being banished back to its home dimension along with nightmare versions of the Batman (truly, the most metal series ever), but the end was just the beginning of a new direction for the Justice League. Reality had been torn apart, the Source Wall was broken and new dangerous entities began peering into our slice of the cosmos.
What's a league to do? If you're the Batman, the plan is simple: Re-organise with new teams, each one dedicated to fighting a different threat. Justice League: No Justice charts the formation of these new squads, who are drawn together by the least likely source: Brainiac. With cosmic beings such as Mystery, Wonder and Entropy hungry for the life-sustaining energies of a ripe planet, Brainiac's homeworld of Colu is in danger.
Here's a first look at the series, along with some official flavour text from DC Comics:
The only way to take down this unimaginable threat is for the superhero teams of Earth to forget everything they thought they knew and form new alliances. What secrets of the cosmos will Superman, Martian Manhunter and Team Mystery discover? Will Zatanna, Wonder Woman and Team Wonder awaken alien magic they cannot put back to sleep?

What can Harley Quinn possibly have to teach the rest of Team Wisdom? And most importantly…why the heck is Beast Boy on Team Entropy with Lobo and Batman? Find out all this and much more in the most exciting, bombastic event of summer 2018! In this kickoff issue to the four-issue miniseries, after Brainiac systematically takes down all of Earth's super-teams, the last thing the League expects is for him to ask for their help! Without their aid, his home planet and the universe are both doomed!
There's some real talent attached to this project: Writers Joshua Williamson, James T Tynion IV, Scott Snyder tell the tale, while artist Francis Manapul handles the heavy lifting. Following No Justice, expect the DC Universe to get even crazier when Justice League, Justice League Dark and Justice League Odyssey blaze a new trail for DC's greatest heroes.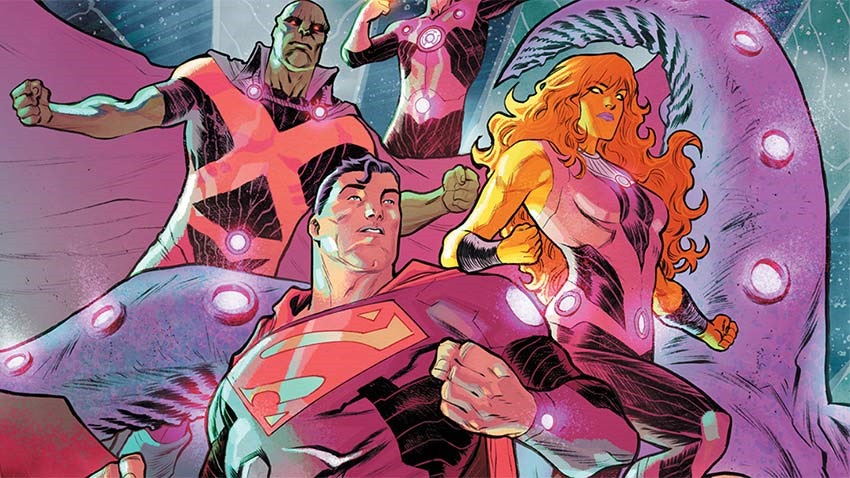 Last Updated: April 16, 2018