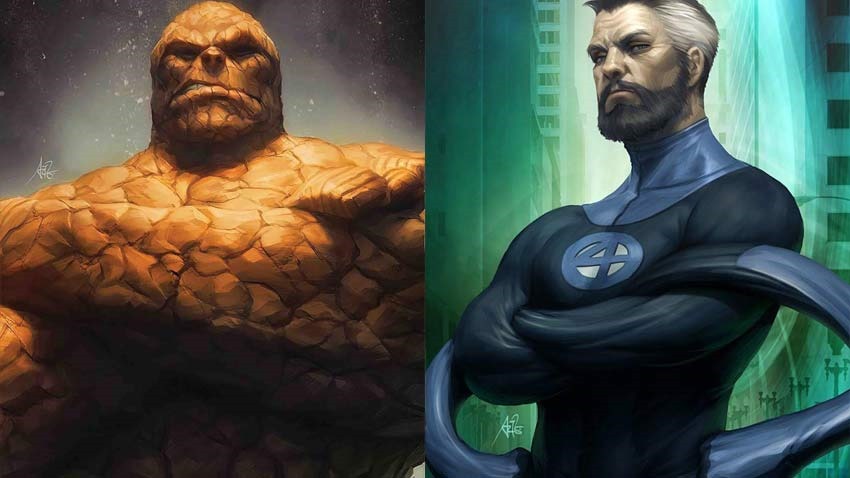 Barring that one time when Susan Storm had a costume that would make a Las Vegas stripper blush, the Fantastic Four have always been at the very top of the fashion charts. What began in the 1960s with a very simple look of blue jumpsuits emblazoned with the number 4, has evolved over the last decade to become super-science costumes for Marvel's first family of explorers.
Heck, even the costumes seen in the two Fantastic Four movies from the late 2000s were one of the few saving graces of those mildly entertaining films that starred Captain America as the Human Torch. Fast forward a few more years, and half of the Fantastic Four were last seen in the Marvel Universe dressed in their familiar white threads as they prepared to venture into new universes so that the Omniverse could be rebuilt: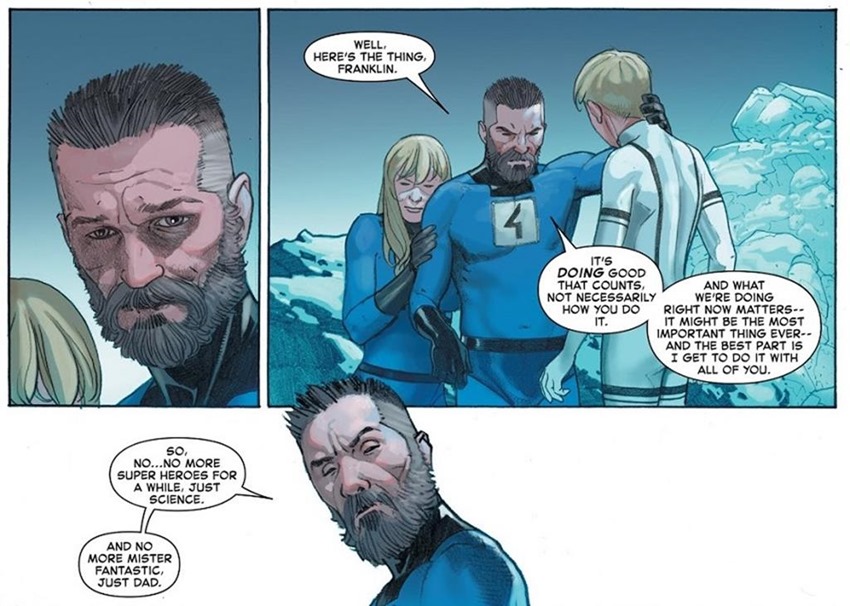 That's all changing this year, as the mighty quartet reunite. Reed Richards and Sue Storm are coming back, and of course there'll be a new look for the team when they suit up once again. A new design, that artist Stanley "Artgerm" Lau has captured beautifully for several variant covers of the first issue:
Buddy, it just doesn't get any better than that. There's a lot of detail in those new costumes, bucking the current trend of seeing every seam line but throwing in a tighter neckline on the fabric. It's an amalgamation of many influences and past designs, and I'm pretty certain that the interior art is going to pop beautifully when the first issue of the new series goes into print.
That'll be handled by the team of Dan Slott and Sara Pichelli, as the new Fantastic Four era kicks off with the family of adventurers once again crossing paths with Doctor Doom.
Last Updated: June 29, 2018