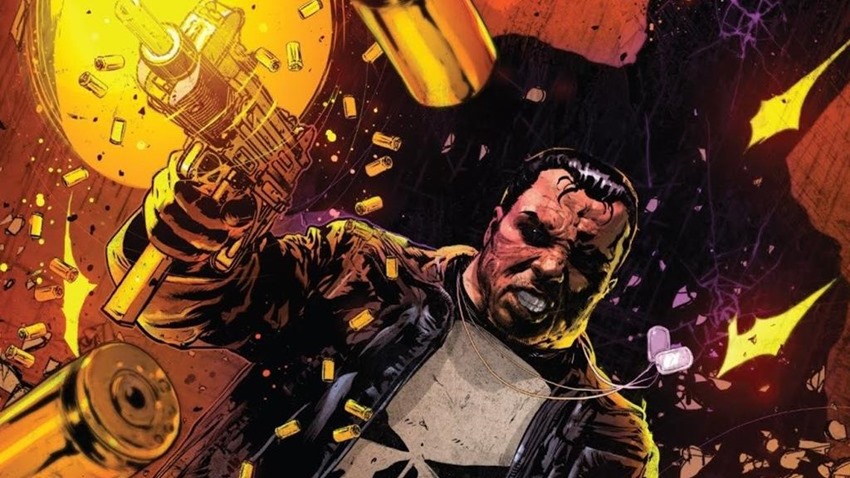 You'd have to be pretty damaged to want to start a one-man war on crime. Or in the case of Frank Castle, you'd have to have a certain single-mindedness to pursue such a lofty ambition, a crusade to stop crime permanently and use any means necessary to do so. Judge, jury and executioner, the Punisher's reign of terror on organised crime has escalated in the pages of his brand new series, thanks to the vigilante pursuing a new goal: He' shooting higher than ever before.
Spoilers below.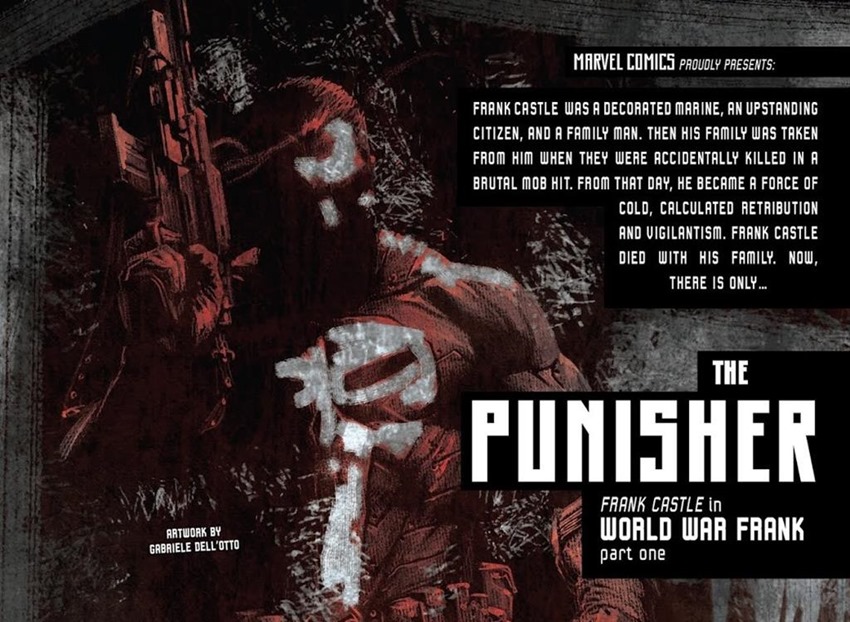 Back in action and relying on his natural talents for death instead of some fancy Stark Technology armour, Frank Castle is still one hell of a war machine. Frank has also had enough of wasting bullets on the small fish of the Marvel Universe, as he's taking his war to an even bigger stage: The world itself. In The Punisher #1 by Matthew Rosenberg, Szymon Kudranski, Antonio Fabela and Cory Petit, Castle shows just how far he's willing to go to make a mark on the world that has descended into chaos.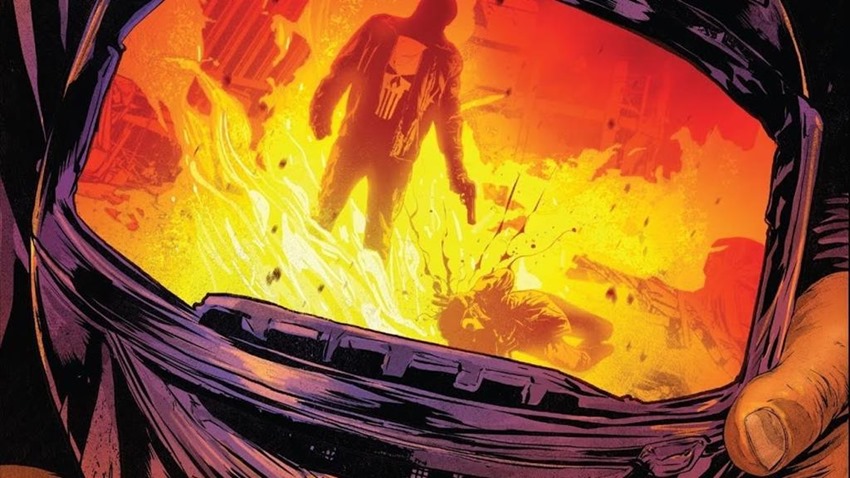 After all, if super criminals like Baron Zemo and the Mandarin can wipe their past clean with a little of the ol' diplomatic immunity as they start fresh with a new nation of their own that happens to be in bed with the dirtiest corporation in the United States of America, then the only people who can stop them are those talented individuals who are more than ready to get their hands dirty.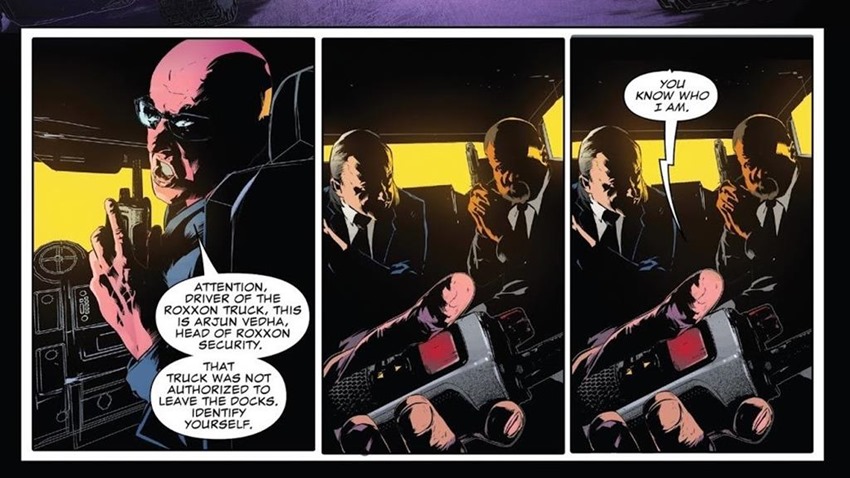 Frank's got a target, and he pursues it like the wrath of god as he seeks to make amends for his involvement with HYDRA during the Secret Empire event. This isn't the Punisher as you might remember him. Franks a weapon of war, seldom speaking and barreling down on anyone who gets in his way as Kudranski and Fabela paint the opening salvo in World War Frank as a dirty battle to get the upper hand on the bigger fish that he's looking to fry.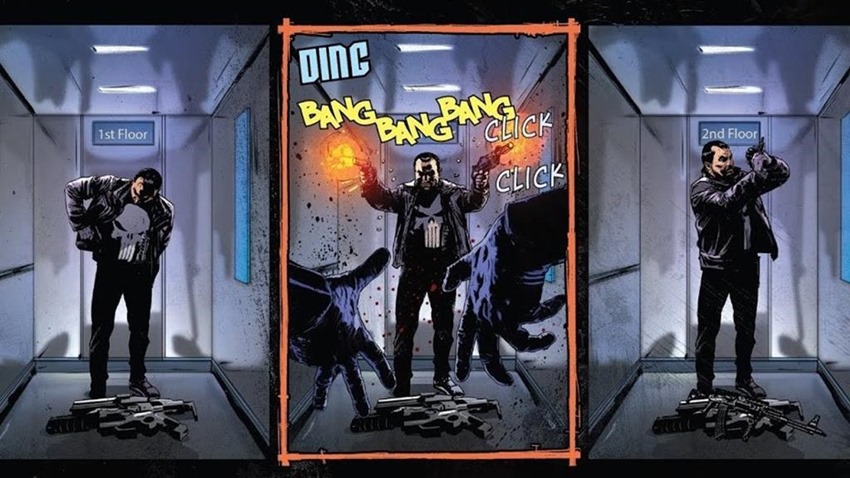 This is a Frank Castle who is both a surgeon and a demolition machine in his actions, as he works his way through enemy bases and leaves no witnesses behind. It's stunning stuff by The Punisher's art team, a widescreen explosion of bullets and near-future technology that leaves dozens dead and builds up to one final bullet that sends a signal to the supervillain underworld: No one is safe from Frank's vengeance.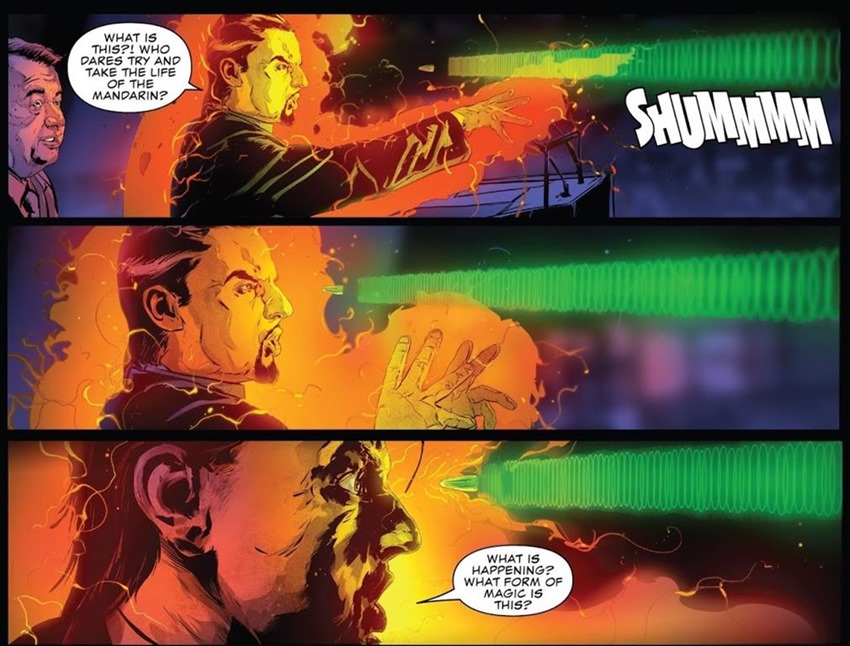 The target of that bullet? None other than the Mandarin himself, slain before an assembled United Nations audience just before he can deliver a speech. It's a fantastic juxtaposition of the events that lead up to this moment, as Rosenberg's script paints Frank as a man on a mission who operates like a force of nature while the villains make seedy deals and operate in the shadows between each shot fired.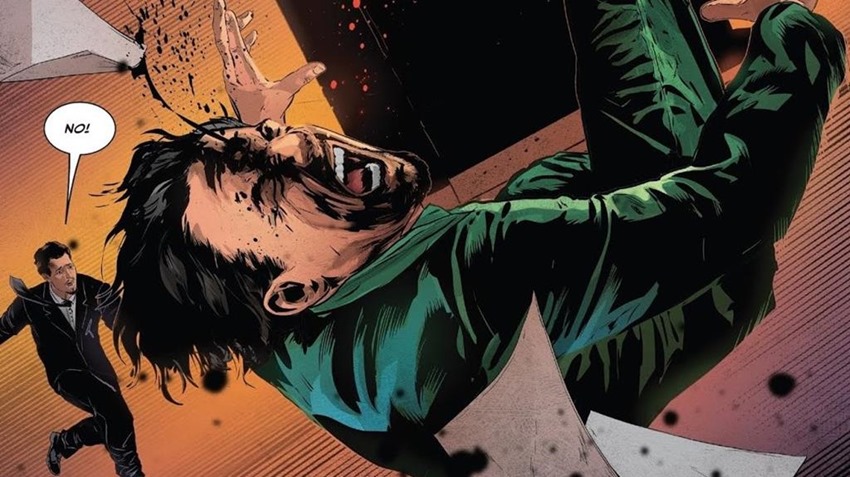 Not even the ten rings of the Mandarin can stop the magical bullet fired by the Punisher, and with that one shot war is declared.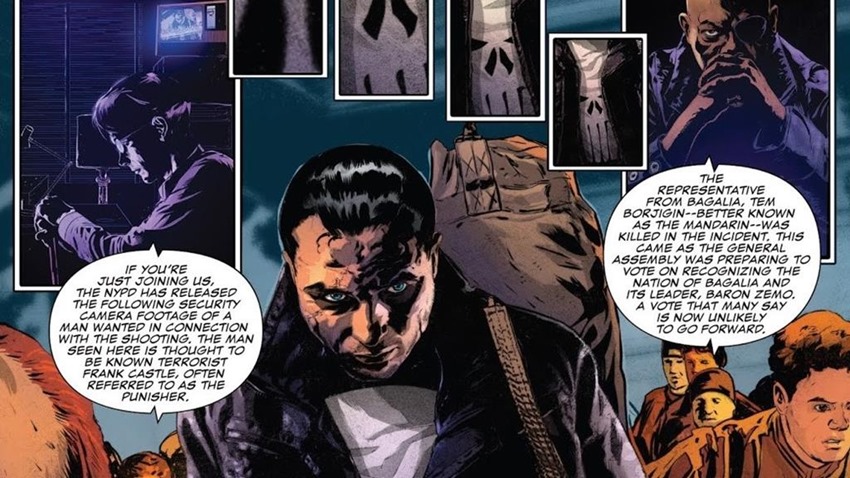 It's not vengeance, it's not revenge that builds the motive of Frank. It's punishment that drives him, self-inflicted and thrown at those monsters who deserve to be put down by his hands in this explosive new chapter in his neverending war.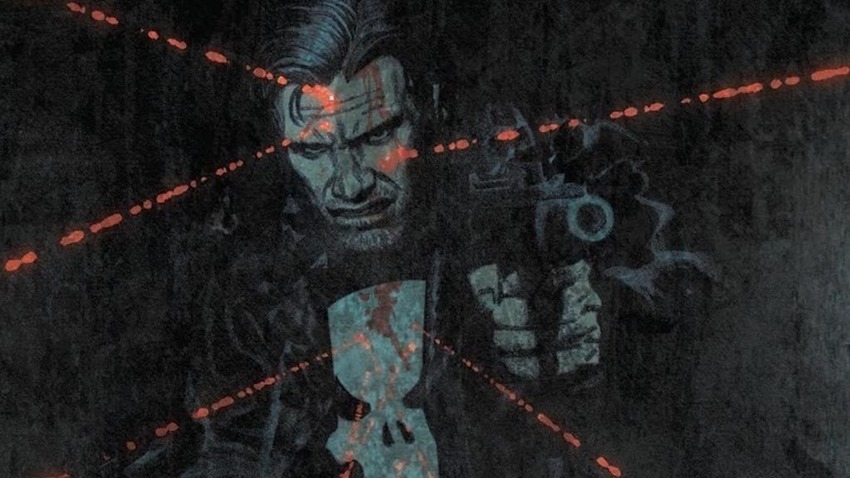 Last Updated: August 23, 2018