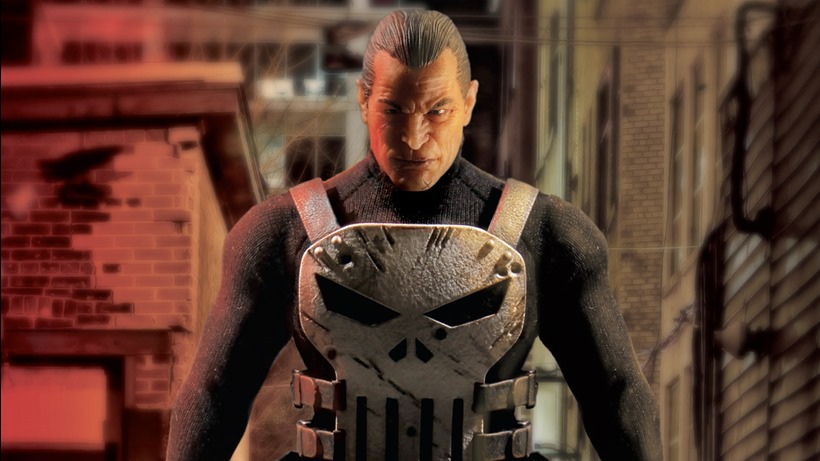 In certain extreme situations, the law of toys is inadequate. In order to shame its inadequacy, it is necessary to act outside the law of the toybox. To pursue… natural justice. This is not vengeance. Revenge is not a valid motive, it's an emotional response. No, not vengeance. Punishment. Especially for those bastards who put their action figures inside of microwaves.
Thanks to a certain Hell's Kitchen vigilante, the Punisher is once again a relevant character. Sure, he had that magnificent film back in 2004 and one hell of a comic book run or three in the decade since his reappearance, but now everybody is once again aware of one of the infamous soldiers to ever take justice into his own hands.
Which means new merchandise, like this kickass piece of action figure vigilantism: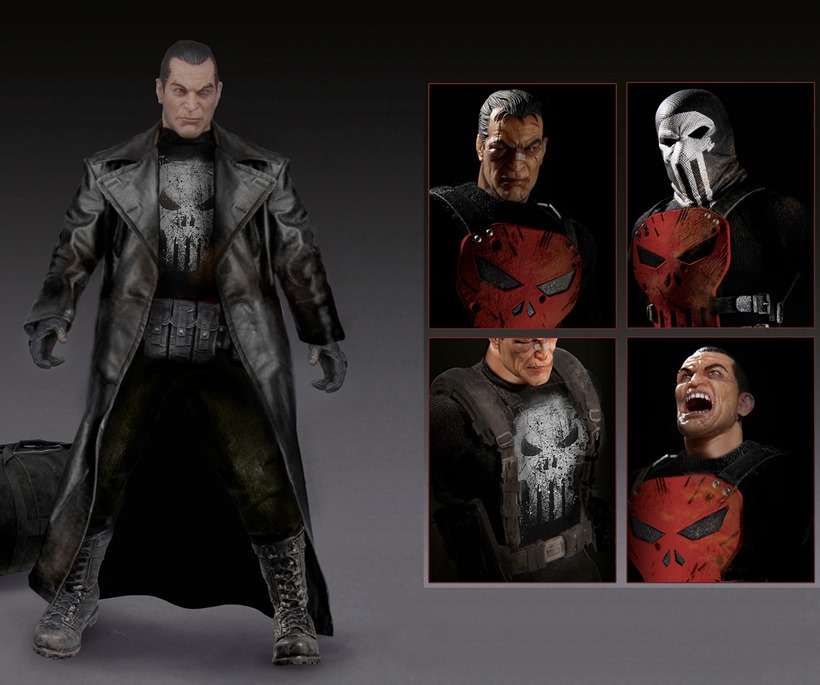 This one is from Mezco, as part of their one:12 collective series. According to the company, they wanted to design a figure that would "show visually that he has been through a lot and that he is capable of dispensing even more".
Below are some behind-the-scenes shots of our process. It's the condensed snapshot of many meetings and discussions on how to treat the character, loads of reference images compiled and months of development time. You'll see some control art, sculpt work, weapons that have not been shown to date and maybe a few belated Easter eggs.
I pretty much dig it. Mezco figures remind me very much of the classic Mego figures that were all the rage several decades ago, posable representations of your favourite heroes and villains who came dressed in actual threads. There's some cool variant ideas for their version of the Punisher, but I'm liking how they've nailed his scowl down perfectly. Pretty much the most adorable objectivist shooter that you've ever seen.
There's no price point on this figure yet, but I'd expect it to be in the same ballpark as their other releases, around $75 or so. Now remember, don;t leave Frank near any Skeletor or Green Goblin figures, unless you want to wonder why they've got so many bullet holes in them lately.
Last Updated: April 6, 2016